Air Canada will get the first of 37 Boeing 787 Dreamliners in March but while the aircraft is mainly designed for medium and long-haul routes, passengers on milk runs between Ottawa, Montreal and Toronto will likely be among the first to ride on the state-of-the-art jet.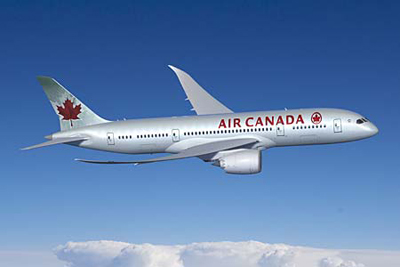 The first Dreamliner will be permanently assigned to the Toronto-Tel Aviv route in July but in the meantime will fly mostly domestic routes of varying distance as the airline gets accustomed to its operational quirks.
The first aircraft will have 251 seats and has a standard configuration similar to aircraft already operated by other airlines.
The big selling point for the 787 is that it will use much less fuel than the 767ER that it will replace on the Tel Aviv route and it will carry 60 more passengers.
Air Canada will get up to six 787s in 2014 but the routes the others will fly have not been announced.