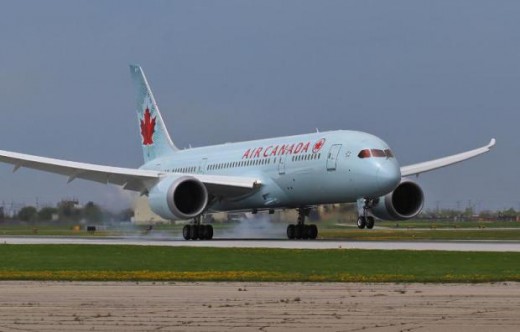 Air Canada's regular evening flight from Toronto to Tel Aviv was set to leave on schedule Wednesday after the Tuesday flight was cancelled due to safety concerns.
Most airlines suspended service to Ben Gurion Airport after a rocket launched from the Gaza Strip exploded within a mile of the airport.
The U.S. took more extreme action and the FAA banned flights by American carriers for 24 hours.
The Wednesday flight was scheduled to leave at 6:15 p.m. and land in Israel about noon Thursday.
Israel downplayed the rocket incident, saying its missile defence system is working there is little risk to flights using Ben Gurion. Israeli airlines continued to fly as normal. Critics of the U.S. ban on flights said it played into the hands of Hamas by causing disruption to Israel.