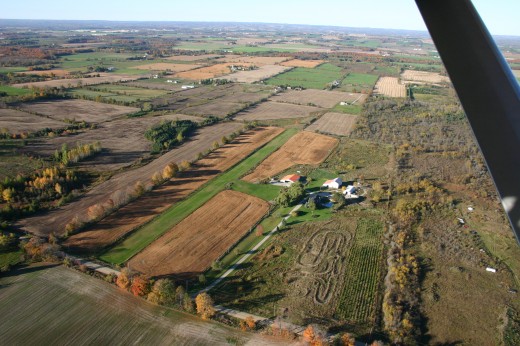 The heads of two of Canada's biggest aviation groups were to appear before a Senate committee to oppose a controversial move that would allow the minister of transport to dictate the scope and terms of airport development and uses.
Canadian Owners and Pilots Association President Kevin Psutka and Kathy Lubitz, president of the Ultralight Pilots Association of Canada were to address their concerns late Wednesday, just after our editorial deadline.
Their positions have already been well articulated and Psutka, who was attending the Air Transport Association of Canada meeting in Vancouver (he's appearing before the committee by video conference) said this session was likely to involve more discussion than the introduction of the controversial paragraphs at a Parliamentary committee meeting two weeks ago.
At the Nov. 5 meeting, a senior Transport Canada official introduced the measure, which will give the minister the legal authority, without recourse, to intervene in any issue involving airport development or the attendant uses. The paragraphs, which would enshrine changes to the Aeronautics Act and therefore create new law, would apply to all Canadian aerodromes, from private farm strips to seaplane bases to certified airports.
The concern is that the law will give local interests a pipeline to derail airport projects based on local or regional concerns. The airport system is generally regarded as a national asset to which the zoning, noise and esthetic concerns of the local population are secondary.
Psutka said there is also a movement afoot among some members of Parliament to expand the scope of these changes to allow direct involvement by municipal and provincial authorities in airport development decisions.
Both groups are urging their members and anyone else in aviation to contact their members of Parliament to register their opposition to the changes.