Scroll Down to see all of this week's updates
Zenair Stab Inspections Needed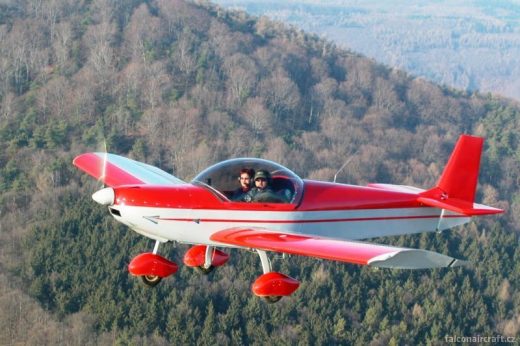 By RAA Canada
In September 2016 an Advanced UL Zenair 601 was on approach to Guelph Airpark when the nose pitched abruptly downward and crashed, killing the one crew member on board. The Canada Transport Safety Board did a comprehensive investigation and found preexisting internal damage to the forward spar of the horizontal stabilizer. The build quality of this part had been exceedingly bad, with only half the required number of rivets holding the left forward attach bracket to the spar. In addition, there were many extra holes randomly drilled through the spar and the bracket, which weakened the spar. It appeared that these mistakes had been ignored during the build, and once the skins had been installed they could not be seen even during an annual inspection.
In the 1990s the builder of an Advanced UL signed off his own work without any Transport Canada requirement for an inspection, and based on that signature the plane became legal for the carriage of a passenger. Later this was changed to require that the manufacturer or his representative signed the document, but there was still no specific inspection requirement. The quality and extent of inspection was left to each manufacturer to decide.
Zenair has looked further into the situation and they have issued instructions to remove and inspect the horizontal stabilizer of the 601 and 650 series, the 701 and 750 series, and the STOL 801. The lower skin must be cut open to reveal the internals so that the brackets and spar may be inspected for loose rivets, adherence to plans, and quality of build. A new closure piece is then riveted over the inspected area using their specified procedure.
Their website shows other build problems with mounting brackets and the fuselage tabs to which those brackets are bolted. The easiest path to find the information is to Google "Zenair 601 horizontal stab". Some builders have not paid attention to a good fit and have just tightened bolts to close a gap, rather than shimming to fill the gap. The site also shows brackets that have been badly drilled so that the bolt holes are ragged and oval. In many cases, because of edge distance requirements, it is not safe to updrill to use a larger diameter bolt. Some brackets also show cracks near the bolt holes, possibly from the bolt heads' biting into the curved area of the brackets if the builder located the hole too close to the corner of the bracket.
For Advanced UL aircraft this is definitely a Mandatory Action before next flight. Failure to comply means that the plane no longer meets the manufacturer's specification, a requirement in this type-defined category. There is no AD process for Basic UL or Amateur Built aircraft but owners would be foolish to ignore the manufacturer's concerns. Many in these two categories were built from plans so dimensions can vary from ideal. Amateur Built planes receive MD-RA pre-cover and final inspections but a Basic UL receives neither. A couple of 3/8" wrenches will remove the tail, and if nothing is wrong the plane can be flying in a day. If there are discrepancies it is far better to find these on the ground.
Anyone considering the purchase of one of these aircraft should verify that the work has been done and that it has been logged.
Canadians Flock to SNF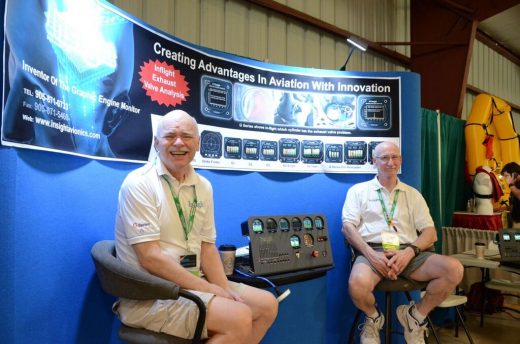 By: Phil Lightstone
In typical Florida weather, Sun 'n Fun opened hot and humid, with a broken ceiling at 3800 feet.  With a record of 510 exhibitors, Canadian participation was at an all-time high with a total of 10 companies exhibiting.  Members of the Buttonville Flying Club from Toronto flew down in record numbers.  Igor Egudkin made his maiden flight with instructor Humberto Villalobos in his late model Cessna 182.  A low-time pilot, Igor used the flight to build instrument time towards his rating.
Sun 'n Fun's direction has shifted to embrace education and careers within aerospace.  The  third annual job fair, saw over 300 applicants, all with pre arranged slot times for interviews with prospective employers.  The new Aerospace Opportunity Centre has been established to create an incubator for aviation startups.  The new AOC brings innovators together with venture capitalists, in an environment focused on aviation.
Patrick Coulter, flying out of Collingwood Ontario, received his private licence a year ago.  Last week he purchased a turbocharged Cirrus SR22.  Coulter's mission at Sun 'n Fun was laser focused on researching a panel upgrade, Avidyne or Garmin,  decisions not for the faint of heart nor the pocketbook.
Insight Instruments of Fort Erie, Ontario  is presenting their line of Canadian designed and manufactured graphic engine monitors, air data computers and lightning detectors.  Insight is working on a new instrument which will revolutionize older aircraft and is awaiting Transport Canada certification.
Companies offering ADS-B products were everywhere.  OpenFlight Solution's FlightBox now incorporates AHRS. With plug and play versatility, FlightBox easily displays traffic, weather and attitude information to EFB's such as ForeFlight and WingX.  FlightBox can be purchased in a some assembly required kit or full built.
A350 Lands in Vancouver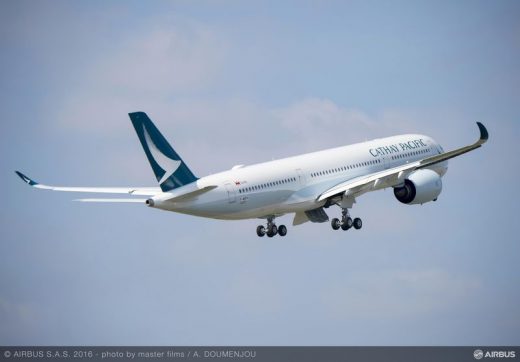 The first scheduled flight of Airbus's latest airliner landed in Vancouver earlier this week.
Cathay Pacific has launched daily A350-900 service to and from Hong Kong.
The aircraft is Airbus's answer to the Boeing 787 Dreamliner, which Air Canada operates on Asian routes.
The Cathay Pacific version features the individual seat pods in first class that have become standard on new aircraft but back in economy Airbus managed to add an inch to the width of the seats, an important factor in the game of inches that has become airline competition.
The aircraft is fast (.85 Mach cruise) and, like the Dreamliner, pressurizes the cabin to about 6,000 feet at altitude.
The thicker, more humid air is healthier for passengers and they feel noticeably better at the end of a long trip.