Scroll Down to see all of this week's updates
Last Legacy Herc Retires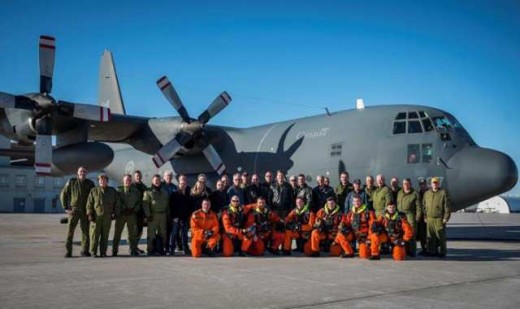 The last E model Hercules was retired Tuesday.
The RCAF's last flying CC-130E was flown from CFB Trenton to the Canada Aviation and Space Museum in Ottawa on Tuesday.
The aircraft, tail number 07, was the third E model and the seventh CC-130
to join the RCAF. It has soldiered on with the air force for more than 50 years and was taken on strength on Feb. 9, 1965.
It first served 435 Squadron in Namao, Alberta and was converted to be a navigator training aircraft 10 years later. It ended its career as a search and rescue aircraft based in Trenton.
The aircraft landed at the museum and was prepared for storage, including draining the tanks and disabling the engines. It will be part of the permanent collection for the museum.
Aveos Workers Launch Suit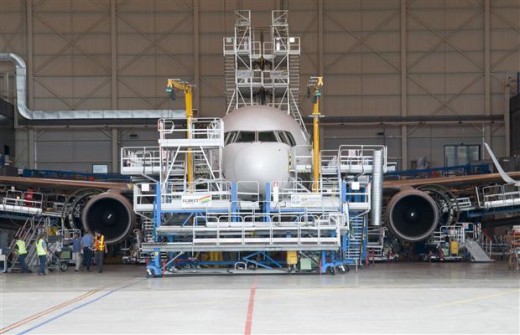 A $1 billion class action lawsuit has been launched on behalf of hundreds of workers who lost their jobs in 2012 when Air Canada folded its maintenance division Aveos.
The suit, filed in Quebec Superior Court earlier this week, names Air Canada, the Quebec government and federal government.
It claims the workers were hurt by "flagrant and deliberate" violation of a law governing Air Canada that required it to maintain aircraft in Quebec and Manitoba. Manitoba is not included in the suit.
After the closure, Air Canada contracted out most of its maintenance to MROs in other countries.
The suit was filed on behalf of former employee Gilbert McMullen who was forced to settle for a lower paying job after Aveos was closed. His lawyer has asked the court for class action certification.
Both the Quebec and Manitoba governments sued Air Canada because the closure was a clear violation of a 1998 law that allowed the privatization of the airline. The law made keeping maintenance in Quebec and Manitoba a condition of that permission.
But both governments withdrew their suits in a whirlwind of announcements that included Air Canada's purchase of up to 75 CSeries airliners from Bombardier, the decision to do heavy maintenance of those planes in Quebec and the addition of 150 maintenance jobs at Air Canada contractors in Winnipeg.
McMullen claims the CSeries purchase was part of a "secret deal" to end the lawsuits.
A few weeks after the sale announcement, the federal government proposed changes to the Air Canada law that will permit the airline to maintain aircraft outside of Canada.
Biofuel To Enter Regular Service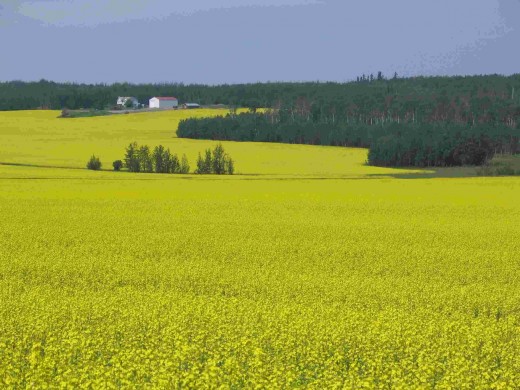 Air Canada says it will use about 400,000 litres of jet fuel made from plant material as part of Canadian initiative to field test the fuel.
The fuel will be blended with regular jet fuel and will be the first mainstream use of a biofuel by a major carrier. The goal is to grow the program so that biofuel becomes a common constituent of the aviation fuel supply.
"We are pleased to support this important initiative by facilitating the logistics involved in the introduction of biojet to an airport's shared fuel system," said Teresa Ehman, Director – Environmental Affairs at Air Canada. "In doing our part towards responsible growth and environmental sustainability, Air Canada has invested billions of dollars in fleet renewal to reduce our fuel consumption and meet our current emission reduction goals. Biojet holds the potential to be an important part of our strategy for achieving our longer-term industry goals of carbon neutral growth from 2020 and a 50 per cent reduction in emissions by 2050, relative to 2005 levels. The CBSCI project will contribute significantly to advancing a biojet supply chain in this country."
The project is being done in cooperation with Canada's Biojet Supply Chain Initiative (CBSCI) which is made up of government and private sector organizations and companies.
Flight School Gives Wings to Amputee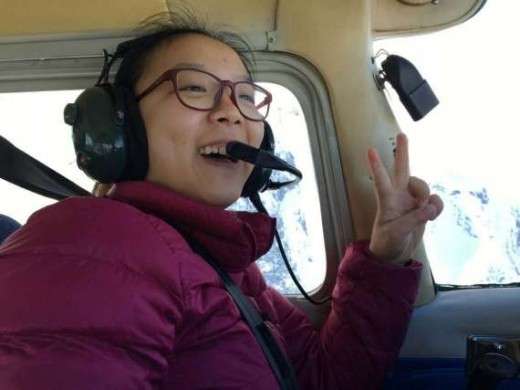 A 19-year-old Chinese woman who lost her legs in an earthquake got a chance to live her dream thanks to Imperial Canadian Flight School in Pitt Meadows, B.C.
Huang Meihua was injured when her school collapsed in the Sichuan earthquake eight years ago.
Her dream of flying was so strong her high school principal in China canvassed Canadian flight schools. The Pitt Meadows school agreed, according to a report by CTV News.
Meihua took three weeks of float flying dual with instructor Tom Drybrough. Although the training didn't lead to any licence, Meihua said she hopes to get prosthetic limbs that will allow her to use the rudder pedals. During her flights in Canada, Drybrough did the foot work.
It might be a while before Meihua has the time for pilot training, however. She's been accepted into the University of B.C.'s medical program.