Scroll Down to see all of this week's updates
Billy Bishop Talks Approved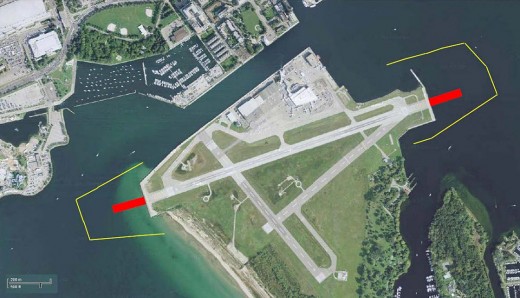 Toronto City Council voted this week to begin talks with the Toronto Port Authority and Transport Canada that could eventually lead to allowing jets back at Billy Bishop Toronto City Centre Airport.
The three entities are the signatories to the Tripartite Agreement that governs the operations and land use at the airport and all will have a say in the controversial proposal that has already generated its fair share of generally polarizing discussion.
The discussions are an essential first step in fulfilling a proposal by Porter Airlines to use Bombardier CS100 jetliners from Billy Bishop to expand its network as far west as Vancouver and as far south as the Caribbean. The airport's main runway will have to be lengthened by 200 metres at each end to accommodate the 110-seat aircraft.
City Council has been talking about the plan internally for more than a year and the decision to broaden the discussions to include the other signatories is considered significant. The first talks won't even touch on the runway extension. They'll be about passenger and flight limits and access to the island from the city.
Meanwhile, Air Canada has gone on record as opposing the re-introduction of jets to the airport, saying it will only help Porter and will do little to improve access for other airlines because Porter has already been awarded 85 percent of the slots.
"We want fair and appropriate access to slots for Air Canada and other carriers to encourage real competition at Billy Bishop, similar to the situation that we find at other airports across the country where Porter has the ability to commence jet service at any time. Currently, Porter Airlines has been awarded over 85% of the slots and we are unable to serve more than one market, Montreal, despite huge demand from our customers for Ottawa Int'l, New York JFK/Newark and other short haul markets," Derek Vanstone, Air Canada's Vice President, Corporate Strategy, Government and Industry Affairs, said.

Cut-Rate Airline Planned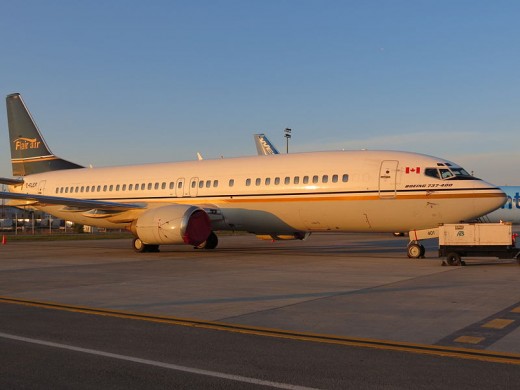 Proponents of a new bare-bones airline have teamed up with existing charter operator Flair Airlines, of Kelowna, B.C. in hopes of being first to launch an ultra-low-cost-carrier (ULCC) in Canada.
New Leaf Travel would use Flair's Boeing 737-400s to serve a variety of destinations from hubs in Hamilton and Abbotsford.
New Leaf President Jim Young, a native Albertan who worked for Frontier and Continental Airlines, came back to Canada to head up Canada Jetlines, one of two other ULCCs (along with Jet Naked) that have announced start up plans. He left Jetlines last year.
All three need to raise investor capital to get airborne but Young said he needs only half of the $50 million Jetlines is looking for because of his deal with Flair. That means he hopes to get into the market first and leverage that advantage to grow the airline.
Young said NewLeaf will be patterned after Allegiant Travel in the U.S., which built a national brand from a low-cost service to Las Vegas.
While it would be tough to challenge WestJet and Air Canada on mainstream service in Canada, NewLeaf will use secondary airports in urban areas to serve vacation destinations with no-frills flights. Fares will cover a seat and seatbelt an everything else will come at extra cost.

UAS Fines Concentrated in Quebec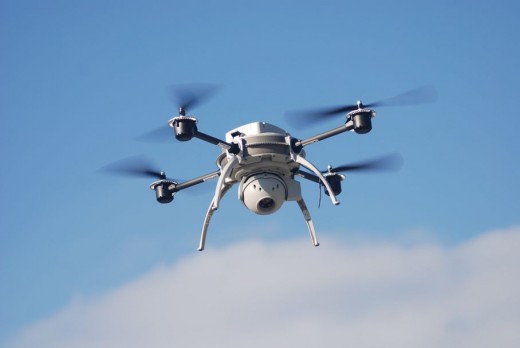 A Quebec videographer is questioning the balance of enforcement of new unmanned aerial systems UAS regulations after he was assessed a $1000 penalty for selling aerial shots to a real estate agent.
Julien Granigma says it takes weeks to get the special flight operations certificate (SFOC) needed to legally shoot most of what his clients want footage of and they won't wait he told CBC News.
Transport Canada enacted rules for commercial use of UAS in November of 2014 and any use in built-up areas requires an SFOC. Granigma has eight applications outstanding.
CBC did a little digging and discovered that since enforcement began in January all 12 fines that have been levied so far were assessed in Quebec. The network also noticed that 734 SFOCs were handed out in Ontario in 2014 compared to just 127 in Quebec.
Transport Canada challenged suggestions that Quebec operators were being unfairly targeted.
"Canadian aviation rules apply to the entire country. Transport Canada has a sufficient number of inspectors who work to maintain Canada's strong record of aviation safety, including in all regions," TC spokeswoman Roxane Marchand told CBC.

Smoke Scare Delays Flight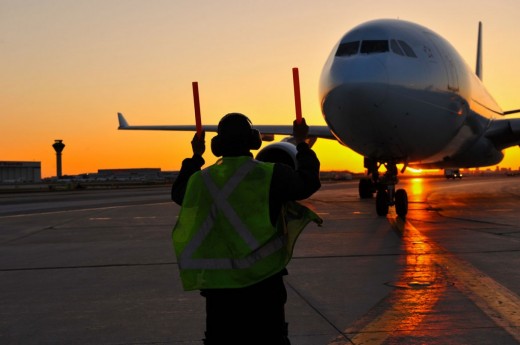 Smoke in the cabin is guaranteed to get the attention of a flight crew but it's not often the source is a passenger and the type of smoke is recreational in nature.
An Air Canada flight from Toronto to Vancouver was delayed an hour last week while a would-be high flier was taken off the aircraft after it had returned to the gate.
"I didn't know what the smell was. I didn't recognize it," one passenger aboard the Air Canada flight told CTV News. "But it was a pungent scent."
Air Canada didn't confirm the cause of the delay but it didn't really have to thanks to social media.
"The safety of our passengers and crew is our first priority," the airline said in a statement. The fate of the passenger was not revealed.