Scroll Down to see all of this week's updates
Factory-Built CH 750s Planned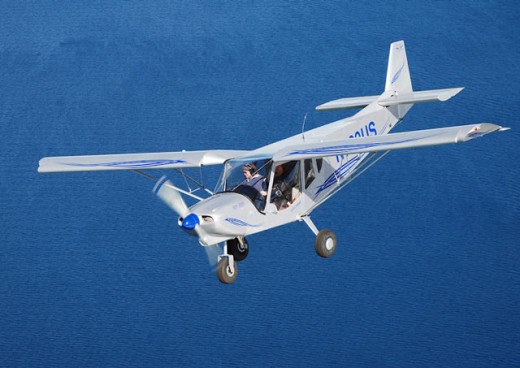 Zenair, of Midland, Ontario, has announced an arrangement with M-Squared Aircraft, of Mobile, Alabama, to resume production of factory-built STOL CH 750 Light Sport aircraft.
The aircraft was in production until 2008 when the company building it went out
of business. The new enterprise sees the airframes being built in Midlands while the engines (Continental 0200), avionics and other finishing will be done at M-Squared.
The aircraft will sell for $99,990 USD.
Zenair will continue to offer the aircraft in kit form.
The aircraft was designed by Chris Heintz and is an accomplished short-field performer with a takeoff distance of about 100 feet.
M-Squared currently builds tube-and-fabric light aircraft and is ready for the LSA partnership.
"We have always been impressed by this innovative STOL designs," said M-Squared CEO Paul Mather. "As an established LSA manufacturer, M-Squared is ideally positioned and equipped to produce of the popular Light Sport CH 750. We plan to deliver the first new Zenith S-LSAs this spring!"
Nav Canada Cutting Rates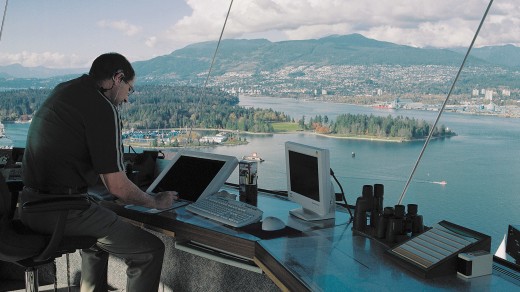 Your Nav Canada annual bill will drop by almost four percent next year under a budget adjustment proposed by the corporation last week.
Nav Canada says the reduction is a temporary one and will only be in force for a year and its purpose is to stop the not-for-profit corporation from making money. However, a more permanent solution to the problem of excess income is also in the works.
For light aircraft owners, the immediate reduction will amount to about $2.50 a year.
Nav Canada says it's going to have a $150 million surplus this year and it only needs a $100 million cushion.
"The purpose of the one-year temporary rate reduction is to return this additional $50 million to customers," said CEO Neil Wilson.
For the future, Nav Canada will drop its base rates by 3.9 percent to ensure it doesn't make too much money in the future.
"Under the ANS Act, NAV CANADA is obligated to ensure that our service charges are set at the levels necessary to meet the financial requirements of providing civil air navigation services," said Wilson. "Strong cost controls coupled with a growth in air traffic have resulted in a forecast surplus for 2017, putting us in a position to make this proposal consistent with our cost recovery mandate."
Seven More CSeries Sold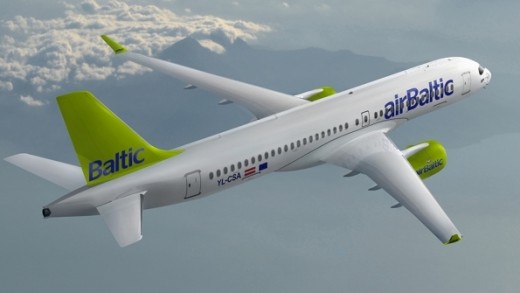 Latvian flag carrier and Bombardier loyalist Air Baltic has converted the seven remaining options on its 20-ship order for CS300 aircraft.
Air Baltic is the launch customer for the 160-seat version of the airliner and is transitioning to an all-Bombardier fleet. It already has 12 Q400 turboprops.
"Our fleet modernization continues as we increase our all-new CS300 aircraft to a fleet of 20 technologically-advanced jetliners in order to support our Horizon 2021 business plan," airBaltic CEO Martin Gauss said. "This will substantially improve the connectivity of the Baltic region with Western Europe and the Eastern markets—all of which will help stimulate the economies of Latvia, Estonia and Lithuania, and create new jobs.
"The CS300 will improve our passenger experience and convenience as we position ourselves for growth, reaching new destinations due to the increased capabilities of our new jets."
Meanwhile, Alaska Airlines announced it was buying 30 Embraer E170 aircraft as it moves to an all-jet fleet. Its regional carrier Horizon has a large fleet of Q400s.
F-35 Back In Contention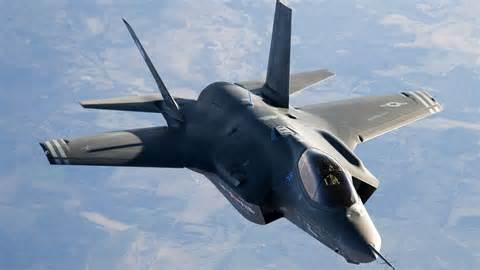 After an election promise from then-candidate Justin Trudeau to eliminate the F-35 as a possible replacement for the RCAF's CF-18s, the controversial platform appears to be back in the running and getting a serious second look from the defence establishment.
The position seemed to turn on the federal government's public statement on its priorities for new fighters and alth0ugh it may have been made to justify buying older designs, it actually played right into Lockheed Martin's hands.
The federal Liberals said its main goals for the new fighter aircraft are Arctic sovereignty and domestic defence. Turns out that virtually all of Canada's Arctic neighbours will relying almost solely on the F-35.
In an interview with the National Post, F-35 chief test pilot and former RCAF F-18 squadron commander Billie Flynn explained away the main criticisms of the F-35, saying the cost is decreasing (to about $100 million a copy by 2019) and the technical glitches are being solved.
But Flynn said the main issue is effectiveness and survivability, something the F-35 achieves through its fifth generation suite of sensors and high-tech weaponry. And he was blunt in his assessment.
"Stealth is a matter of survivability. If you don't have it, you are an RCAF pilot who is not coming home," Flynn told the Post. "You need an aircraft that can sense them from a long way away and then prosecute them if and when that is required.