Scroll Down to see all of this week's updates
Nashville Crash Pilot Drunk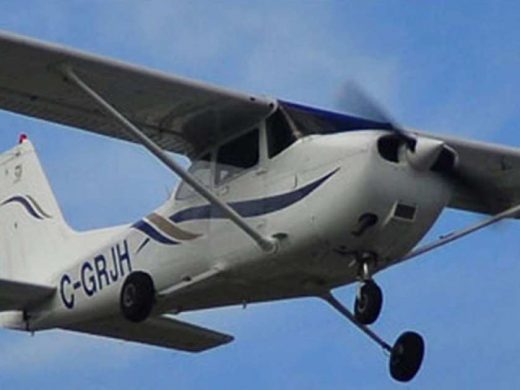 The U.S. National Transportation Safety Board says a Canadian pilot who died in a crash at Nashville International Airport was possibly drinking on board and didn't have the training to land his Cessna 172 in heavy fog at night.
Michael Callan rented the aircraft from the Windsor Flying Club on the evening of Oct. 28, 2013 and filed a flight plan to Pelee Island. It's not clear if he actually landed there but at 8:30 p.m. he closed the flight plan.
His next known position was near Nashville Airport at 1:42 a.m. and he circled the airport for about two hours before the aircraft disappeared from radar at 3:50 a.m. Even though there was a big post-crash fire, the wreckage wasn't spotted until 8:45 a.m. when an airliner crew noticed it while taxiing.
There is speculation Callan went to Nashville out of an obsession with then-country singer Taylor Swift. He listed Swift as his emergency contact when renting the plane.
Callan had a long criminal history that included armed robbery and child pornography convictions. The NTSB said the pilot's mental state likely had a lot to do with the crash.
"The pilot's prior criminal actions and impulsive behavior are consistent with antisocial personality disorder, which likely led to his impetuous decision to fly to Nashville," the report said. "It is likely that, because of his impetuous decision, the pilot was unware of the IFR conditions in Nashville until he arrived in the area and that, because he was not instrument rated, he was unable to safely land the airplane with no visual contact with the runway."
Callan's blood alcohol reading was as high as .12 in blood tests performed by Tennessee officials.
Plane Hits Car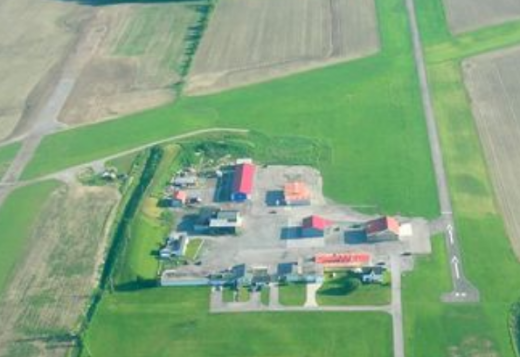 Hamilton Police say an aircraft clipped a car near Stoney Creek Airport last Sunday.
Staff Sgt. Gary Heron said the car was traveling Highland Rd. at the south end of the airport.
"The landing gear came in contact with a mobile motor vehicle," said Heron.
There were no injuries and Heron couldn't say what phase of flight the aircraft was in and wouldn't offer any more details.
The Transportation Safety Board will look into the mishap but it's not sending anyone to investigate. It will wait for "information from the pilot" according to the Hamilton Spectator.
No one was hurt and the aircraft landed safely and the extent of damage wasn't discussed by police.
Aviation Pride Event in Toronto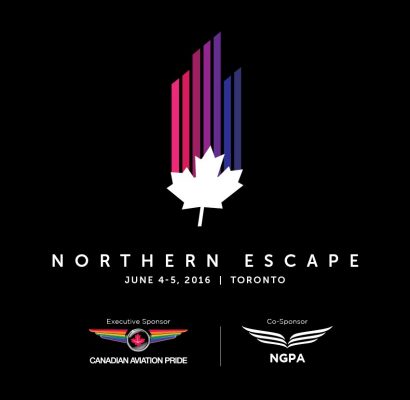 Canadian Aviation Pride and the U.S.-based National Gay Pilots Association will hold a networking and commercial event in Toronto June 4-5.
Northern Escape will involve exhibitors such as airlines, flight schools and other services and vendors looking to recruit and sell products.
"Our goal is to connect outstanding members and allies of the LGBT aviation community to upstanding and inclusive organizations and companies," the organizers said in a news release.
The Northern Escape Aviation Expo will be open at 519 Community Centre at 519 Church Street in Toronto's Church-Wellesley Village on June 4. On June 5 there will be a brunch and aviation-related activities at Billy Bishop Airport on Toronto Island.
There are numerous social events through the weekend.
Flying Colours Expands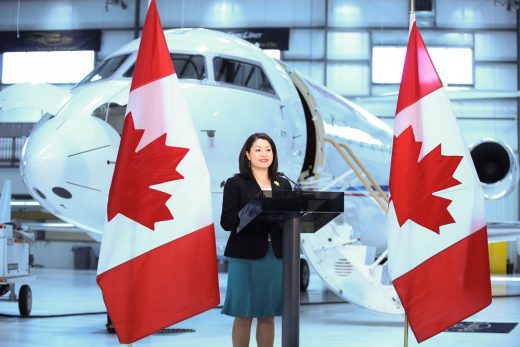 Peterborough-based Flying Colours is spending $20 million to build a 100,000 square foot hangar at Peterborough Airport.
The company will put up $14 million and $4.87 million will come from FedDev Ontario and the government of Ontario will kick in $1.2 million.
"This project is an expansion of our facilities in Canada, with a major emphasis on innovation, training and standardized processes to compete in a competitive global marketplace," Kate Ahrens, the company's vice-president of Corporate Development, said. "This is advantageous for Flying Colours, as it will help accelerate the development of new skills for our Canadian workforce and increase our overall capacity to support additional customer requirements."
The new hangar will allow the company to work on larger aircraft than the business jets it now customizes and modifies at Peterborough.
The new facility will create about 50 jobs and more than 200 companies that supply parts and materials will get the spinoff.