Scroll Down to see all of this week's updates
Lancaster On The Way To England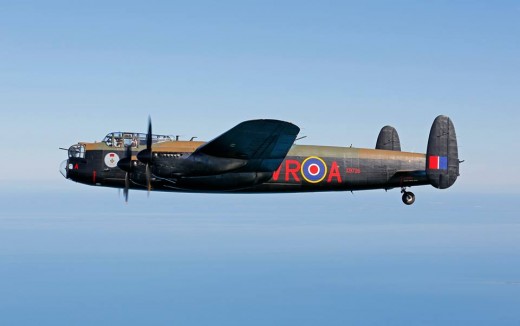 The Canadian Warplane Heritage Museum's Lancaster bomber arrived in Keflavik, Iceland Wednesday on the second day of its epic journey to England for a two month tour.
All was reported well as the flight neared the halfway point in the 3700-mile trip, which began a day late when the No. 2 engine failed to start on the planned departure date of Aug. 4.
The crew initially thought the engine was flooded. Whatever the problem was, it took crews until early Aug. 5 to fix it and successfully test run the Merlin. The aircraft left John C. Munro Airport in Hamilton Tuesday for an uneventful flight to Goose Bay NL. It left Goose Bay for Keflavik the next day.
Aboard the flight is Matthew Munson, a British IT tycoon who paid $79,000 in an online auction to become a crew member on the trip. He's tweeting about the trip extensively.
Once in England, the aircraft will join the Royal Air Force's Battle of Britain Lancaster for the tour and it will be the first time in decades that two of the venerable bombers has flown together. Canadian Aviator has contributors following the Lancs and will be offering periodic reports.
Small UAS Operator Requirements Set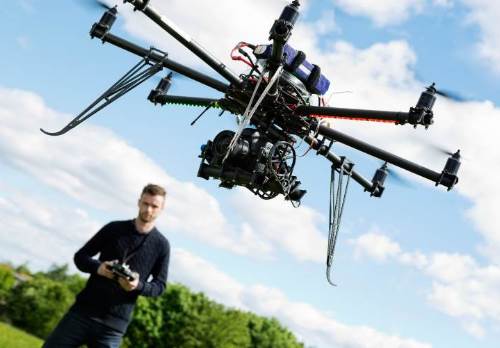 Transport Canada will soon release its rules for those who want to fly UAVs that weigh less than 25 kilograms within line of sight.
Rather than require operators to have pilot licences, the rules will require that operators have a working knowledge of Canadian airspace and air law and the place for unmanned systems within the airspace system.
Canada allows the use of drones for commercial use under Special Flight Operations Certificates and the about-to-be-released regulations will be a requirement for those hoping to use a UAV.
Harv's Air is among the first to offer an online course that teaches all the components of the knowledge requirement. It's a 30-hour course and successful candidates will get a certificate of completion.
As we reported last week, Transport Canada has designated 750 square kilometres of southern Alberta airspace for the testing of drones designed to operate beyond line of sight.
Foreign Pilots, Foreign Training For RCAF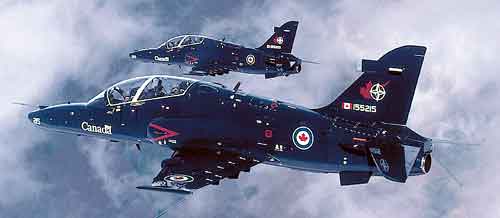 Separate reports this week suggest the RCAF is struggling to keep its aircraft manned with flight crew as training problems persist.
The National Post found that the RCAF had sent future fighter pilots to train in the U.S. because of problems at the NATO Flying Training in Canada program in Moose Jaw, SK. Cost cutting by the prime contractor Bombardier resulted in diminished aircraft availability of Hawk trainers.
"In turn, this negatively impacted the pilot production capability of NFTC due to diminished student throughput, which resulted in production delays for all participating nations," a military briefing report given then-Chief of Defence Staff Walt Natynczyk the Post obtained with a freedom of information request.
Canadian pilots were trained in the U.S. from 2011 to 2013.
Meanwhile, the Toronto Star was also busy with FOI requests and found that the RCAF is quite pleased with the benefits of hiring veteran pilots from allied military organizations to fill the cockpits of its aircraft.
"They represent significant training cost avoidance and immediately bolster the … occupation to which they are enrolled," a briefing note says.
The RCAF says it's hiring the experienced foreign pilots to bolster the experience level in its cockpits and restore the "healthy status" of its air crew population.
A total of 31 foreign pilots were hired last year, 43 former RCAF pilots returned to uniform and 501 new pilot trainees were enrolled.
Fire Prompts Emergency Landing in Halifax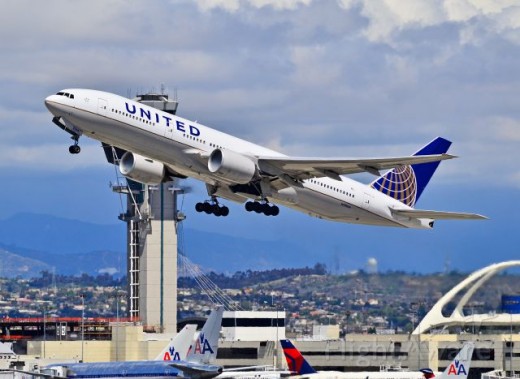 A United Airlines Boeing 777 made an emergency landing at Halifax's Stanfield International Airport Tuesday after a fire broke out in one of the galleys.
The crew called a Mayday and headed directly to Halifax about an hour after takeoff from Newark bound for Brussels. The fire had already been put out with a fire extinguisher but the crew decided to divert.
Fire department officials said there was still smoke in the airplane when they arrived but confirmed the fire was out.
The aircraft was evacuated and passengers put in a holding area while the fate of the flight was decided. The decision was made to resume the flight and it left Halifax at 4:43 a.m. according to FlightAware. It landed in Brussels at 3 p.m., more than 10 hours late.
Vagabond Honeymoon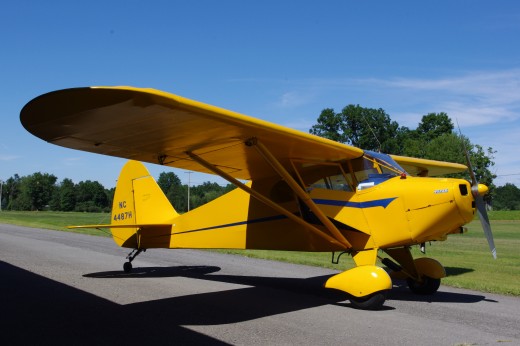 It's not unusual for a flight instructor and student to go on a long cross country together but Joel Ellis and his new bride Melanie had more on their agenda.
The couple took a two-week honeymoon in their Piper Vagabond, flying from Chilliwack, BC to Yellowknife.
The honeymoon was an exercise in flight planning. With both of them onboard plus their gear, there was only room for about 55 litres of fuel so they had to gas up every two hours.
"I wondered if there were even enough fuel stops along the way for a small limited range vintage aircraft to get that far north," Joel told the Chilliwack Times.
The couple eventually made it to Hay River and took a Buffalo Airways DC-3 to Yellowknife because of smoke from forest fires in the area.