Scroll Down to see all of this week's updates
Fighter Showdown Out West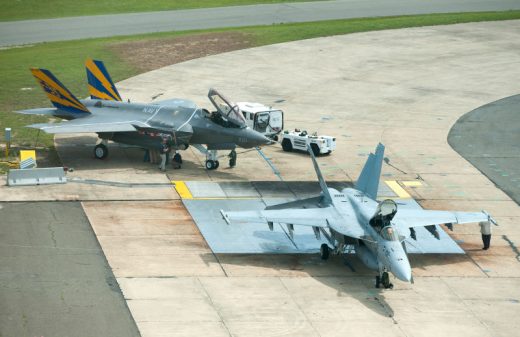 For the first time, the Lockheed Martin F-35 will fly against the Boeing F/A-18 Super Hornet in Canada even if the only thing at stake is pleasing an air show crowd.
Both aircraft will perform at next weekend's Abbotsford International Air Show and both companies have ramped up their PR machines to make the most of the highly public encounter.
It marks the first appearance of the F-35 at a Canadian air show, while Super Hornets have been performing for more than a decade.
Both Boeing and Lockheed Martin will be rolling out the red carpet for visiting media and the demo pilots will certainly be bringing their A games.
The show begins with a night performance Friday and continues through Saturday and Sunday.
No Medical Reform in Canada

Transport Canada has no plans to follow the U.S. in relaxing medical requirements for private pilots.
And by extension that means American pilots who let their medicals lapse under the new rules will not be able to fly in Canada.
There is one more year to go before U.S. pilots can fly under the medical reforms that will require most of those flying for personal transportation to have just one aviation medical in their flying lives. Amendments to the FAA's third class medical passed on July 22 by the U.S. Congress would, as written, allow pilots to fly aircraft day or night VFR and IFR with up to five passengers without undergoing regular FAA-mandated medicals.
Existing pilots would need their family doctors to fill out a questionnaire every four years and they would have to take online training on the self certification process. New pilots would require an initial FAA medical and then self certify after that.
Congress has written an unusual measure into its legislation. It's given the FAA a year to get the new rule into effect. If it doesn't accomplish that, it's barred from taking enforcement action against anyone who violates the existing regulations, meaning essentially there would be no medical oversight for pilots. FAA must now write its rulemaking, otherwise it comes into force exactly one year from the date of signature (July 22), as it was presented.
The Canadian Owners and Pilots Association has been following the issue and has queried Transport Canada about it.
"Transport Canada (TC) is of course aware of what's going on in the U.S. and since 2011, COPA has been testing the waters to see if TC was considering doing something similar and TC is not planning any changes. At this stage, TC says there is no reason why Canada should emulate the U.S., the major one being that we already have a very similar medical category in Canada. It is the category 4 medical obtained through self declaration," said COPA VP of Operations Patrick Gilligan.
TSB Wants Tougher Balloon Rules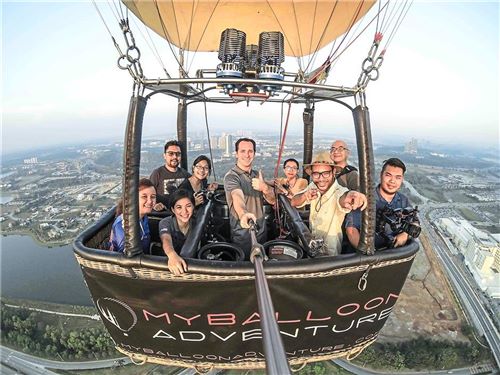 On the heels of a terrible accident in the U.S., Canada's Transportation Safety Board has issued a statement saying it continues to be concerned about charter balloon safety in Canada.
TSB Chair Kathy Fox said that even though some balloons can carry up to 12 fare-paying passengers, they under nowhere near the same oversight that other aircraft with similar payloads.
A balloon carrying 16 people struck powerlines, caught fire and crashed in Texas last week, killing all aboard.
"We are asking operators and the regulator to work together to establish regulations, common standards, and best practices so that everyone can continue to safely experience the excitement of floating above the landscape," Fox said.
After a couple of tragic accidents eight years ago in B.C. and Manitoba, the TSB recommended Transport Canada increase oversight and technical requirements for commercial balloon operations.
In 2008, the TSB issued two recommendations for hot air balloon safety that are still outstanding. The first (A08-01) urged Transport Canada (TC) to ensure that passenger-carrying commercial balloon operations provide a level of safety equivalent to that established for other aircraft of equal passenger carrying capacity. The second (A08-02), meanwhile, urged TC to ensure that balloons carrying fare-paying passengers have an emergency fuel shutoff.
Astronaut Competition Closes Aug. 15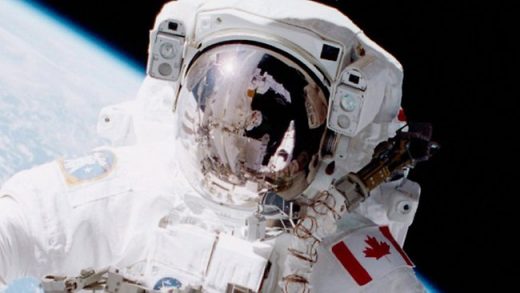 Anyone who wants to be one of Canada's next two astronauts has until Aug. 15 to get the application in.
Competition is tough, as might be expected. So far about 3,400 people have applied and many are pretty accomplished.
Those without multiple advanced degrees, perfect health and the kind of quick decisive mind that is rewarded with survival in the unforgiving environment of space should probably not waste their time.
But even though that leaves a relatively rarified level of Canadian, there will be hundreds that make the initial cut.
CBC News spoke to a few of them and published a map showing the distribution of candidates.
The Prairies, and Atlantic Canada seem underrepresented but as might be expected most of the candidates are from Ontario.
Over the next year, 200 will be put on a short list, that will be whittled down to 40 finalists, who will surrender a good part of their lives to the process and then two will be selected.