Scroll Down to see all of this week's updates
Crashed Cargo Plane Pilot Drunk: Coroner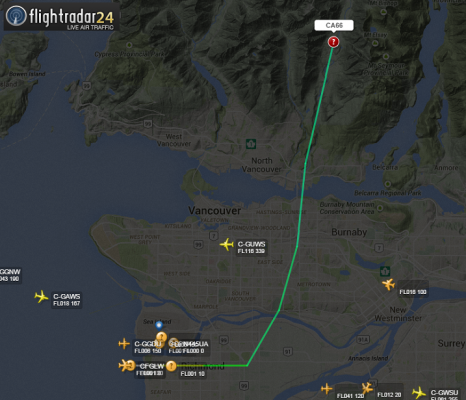 The B.C. Coroner's Service says the captain of a Carson Air Metroliner that crashed just north of Vancouver April 13 had five times the legal driving limit of alcohol in his system.
The service said tests performed on Robert Brandt, 34, revealed a blood alcohol content of almost .24 percent. The level at which police in B.C. can issue a roadside suspension is .05 percent and Transport Canada rules say that no pilot is allowed to drink alcohol within eight hours of flying.
The Metroliner took off from Vancouver International Airport at 7 a.m. bound for Prince George and crashed a few minutes later on Mt. Coliseum. Radar tracked the aircraft in a near vertical descent, losing 8,000 feet in 20 seconds before the crash.
The first officer on the flight, Kevin Wang, 32, did not have any drugs or alcohol in his system.
The aircraft was carrying cargo. No distress call was received. Earlier reports suggested an in-flight break-up occurred before impact.
Russian Media Says Twin Otter Deal Dead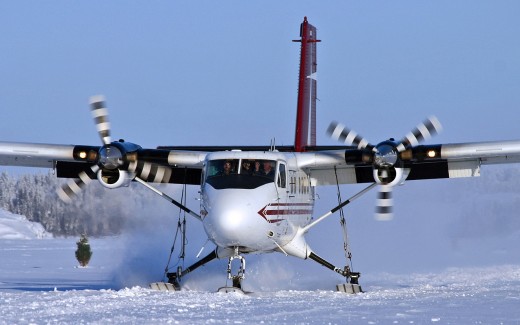 A plan to build new Viking Air Series 400 Twin Otters in Russia has been killed by Russian authorities, citing Western sanctions resulting from tensions in Ukraine.
The Moscow Times, quoting RIA Novosti, a Russian news service, said Ulyanovsk Governor Sergei Morozov confirmed the joint venture with Viking has been abandoned because of the continuing political tensions.
"In general, [Ulyanovsk region] has the right to pull out of this project. At any rate, we have decided ourselves to do it," the Times quoted Morozov as saying.
The deal would have been a joint venture with Vityaz, a Russian aircraft maker that has been acting as a distributor for Viking in Russia. The companies were supposed to get started last year but the flare-up in Ukraine put it on hold.
Now Morozov says the site in the Ulyanovsk will go to another company. "There is great interest from European and Russian partners to come to the special economic zone, and we will give them the space we were preparing for [the DHC-6] venture."
It's not clear how many aircraft were involved or what the financial value of the venture might have been. Viking Air did not immediately respond to our email request for comment.
The collapse of the Viking deal comes a year after a similar sort of venture between Bombardier and state-owned Rostec to build a factory for 100 Q400 aircraft was abandoned for similar political reasons.
Passenger Refused Screening, Misses Flight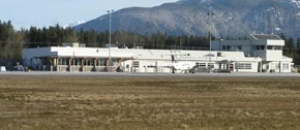 The Canadian Air Transport Security Authority has apologized to a Terrace, B.C. man after he was told he couldn't board his flight because there were no male security screeners on duty to give him a pat down.
Robert Hart has a titanium hip and always sets off the metal detector when he flies commercially and he told the screeners about it as he prepared for a flight to a family wedding in Ontario. He was not prepared for the female screener's response.
"And the words that came out of her mouth were, 'You're not going to be able to board this flight. You can't take this flight. You have to be patted down by male CATSA staff and one is not available,'" Hart told CBC News.
He offered to be patted down by a female CATSA member, a police officer or even an Air Canada employee but the screener was having none of it.
"I'm sorry you're just going to have to book another flight. We're not prepared to negotiate at all on that," he quoted the officer as saying.
A CATSA official told CBC that there are procedures in place for circumstances like this and Hart should have been permitted to board.
The Terrace Airport has only two male screeners so it's a situation that is bound to arise from time to time.
B.C. Premier Wants Tougher UAS Rules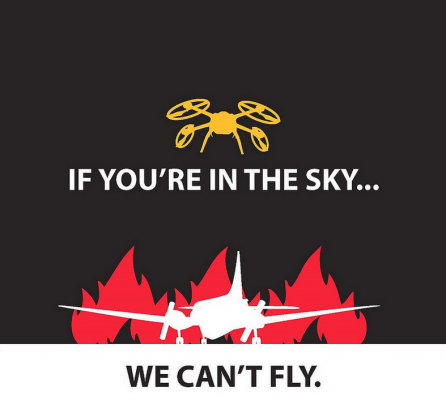 B.C. Premier Christy Clark says governments have to get a handle on keeping unmanned aerial systems from interfering with firefighting efforts.
Earlier this week the presence of a small UAS forced the grounding of 13 aircraft fighting a dangerous forest fire threatening homes and businesses in Oliver, B.C.
The aircraft remained grounded for five hours while ground crews were left to tackle the out-of-control fire on their own.
Clark said governments need to tackle the issue. "Keep them out of the airspace when we're fighting fires, keep them out of the airspace at airports," Clark said. "It's only just becoming a real problem, and I think unless we get ahead of it as governments in this country, it's only going to become a bigger problem."
B.C. has started a public education campaign urging people to keep their UAS away from fires. Posters depicting an air tanker on the ground while a UAS flies over a fire with the message "If you're in the sky, we can't fly" on it is now posted in fire zones.
Clark's comments ironically come as the comment period for new regulations governing the use of unmanned aircraft in Canadian airspace comes to a close. The Notice of Proposed Amendment by Transport Canada was issued May 28 and the comment period closes Aug. 28.
The changes were announced by Transport Canada last November and generally allow commercial use of unmanned aerial systems without restriction in rural areas away from airports. Permits are required for use in urban areas.
But rules are already in place to keep UAS and all other aircraft away from forest fires. All forest fires get an automatic no-fly zone of five nautical miles so it wasn't an absence of regulation that resulted in the grounding of the air tankers. Clark also appealed to people's common sense in her news conference.
"They should know that when their drone is up there, people may be losing their houses. People may be being evacuated. That is just not acceptable, and I know everyone wants to be a good citizen," she said.