Scroll Down to see all of this week's updates
Index
.
Hadfield Lands Sitcom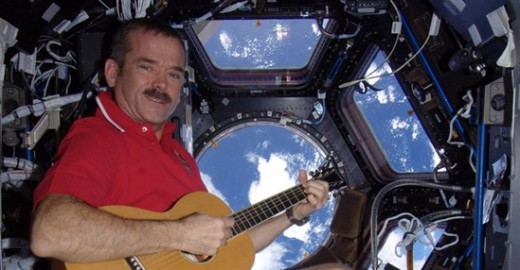 Canada's wisecracking, ballad-singing and tweeting astronaut has caught the eye of Hollywood.
Entertainment publication deadline.com says a new situation comedy based on Col. Chris Hadfield's book An Astronaut's Guide to Life on Earth has been secured by ABC from the Warner Bros team of Justin Halpern and Patrick Schumacker, the creators of the current television series Surviving Jack.
A commitment has been made to shoot a pilot episode of the series. Assuming the series is picked up by the network, Hadfield will be a consulting producer and the plot line should be simple enough for him to advise on. The series will follow the experiences of a retired astronaut's adjustment to everyday life after his final mission.
Hadfield ended a 20-year career as an astronaut as commander of the International Space Station in 2013. During his six months in space in late 2012 and early 2013 he maintained a Twitter account with more than 100,000 followers (including Star Trek stars William Shatner, Leonard Nimoy and George Takei)  and regularly sent photos and short videos from his lofty perch. The effort is credited with reviving interest in the space program and has earned him appearances on numerous television shows.
Since returning to Earth, he's been involved in hundreds of events and projects aimed at inspiring youth and fostering education about aerospace careers. In September he'll take up a position as guest lecturer at the University of Waterloo's aerospace program…TOP
.
Peeping Drone Raises Privacy Concerns
A Vancouver man's video of a face-to-camera encounter with a drone while he ate dinner on his high-rise apartment patio is raising privacy concerns.
Conner Galway was enjoying the summer evening on his 36th-floor balcony when he heard what sounded like a swarm of bees.
The drone, with green and red flashing lights, hovered a few feet from him with the camera pointed directly at him. It then moved to the windows and balconies of his neighbours, spending about 30 minutes moving from apartment to apartment. He called police and, apparently, the local media.
Some followup by the Vancouver press revealed that Galway was among 10 residents who had complained about peeping drones this year.
"Since May of this year , we've had a number of complaints [including Galway's] where it appears that somebody is using this aircraft to fly around apartment buildings," Vancouver Police Department spokesman Randy Fincham told the CBC. "At this point we don't know if that craft is being used to videotape or view inside those apartments."
Until now much of the focus on drone operations has been potential interference with manned aircraft…TOP
………..
Military Wants Swiss Army Knife Drone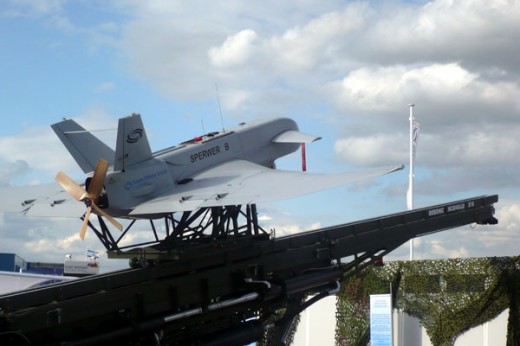 The Department of National Defence's specifications for a new fleet of drones are so broad that most companies say there isn't a single design that can fulfill them.
That's sent senior military planners back to the drawing board to decide whether to hold separate competitions for two types of drones.
The military wants drones that can provide surveillance domestically (think the North) and overseas but it also wants them with teeth so they can carry Hellfire missiles on operations overseas.
Generally, surveillance drones have small engines and long endurance to provide long loiter times and autonomous operation.
Attack drones are fast and powerful and are almost always under direct control of ground-based pilots.
In 2012, DND invited eight companies to respond to a request for information for a one-size-fits-all drone and five of them proposed a "mixed fleet" according to the Globe and Mail.
The Globe reported that it's the latest chapter in a story that goes back 10 years and involves six separate attempts by the military to buy drones. It did have a small fleet of unmanned aircraft called the Sperwer during deployment to Afghanistan and it also used some Israeli-built Herons in Kandahar but turned those over to Australia when the Canadian deployment ended.
There is some time for the the military to sort out the current situation. DND doesn't actually have a plan to pay for new drones until 2019…TOP
.
McLeod Hits Pylon At Ascot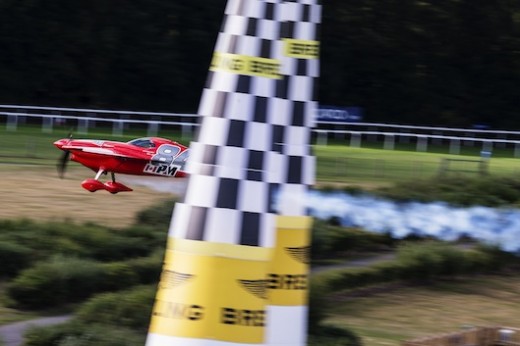 By Dan Gysbers, Pete McLeod Racing
Round 5 of the Red Bull Air Race was staged in the historic Royal Ascot Racecourse, located in Ascot, United Kingdom. With a history of horse racing dating back over 300 years, this legendary venue had a few tricks up its sleeve to challenge the worlds best race pilots.
Ascot also welcomed the first static start to the Red Bull Air Race. When pilots received a green light, they launched down the runway, blazing past a sell-out crowd of 29,000 spectators and directly towards the first gate. For the Ascot race Pete changed his turnaround technique, which helped him place second in the final training round, and set the track record when he placed first in the qualifying round.
Sunday's racing welcomed a traditional British experience, as a cold front pushed through overnight. Although early morning rain showers cleared in time for racing, Pilots would be put to the test with wind gusts reportedly over 50 km/h in the skies above the stadium.
In the end it was a bitter day for Pete McLeod. The Canadian saw valuable championship points melt away when he was knocked out of the Top 12 round against Peter Besenyei, after hitting a pylon on the windy course.
When questioned about his race, McLeod stated, "It was the wind that got me with the pylon hit for sure. My net time was fairly slow also but it seems like the wind picked up quite a bit for the last guys. I managed it well up until that point but it surprised me on that corner."
"I expect myself to be in the Final 4 every race; it's a good target for me. I know I can be there and I know the airplane's fast enough to be there. I took myself out of the game [in Ascot] – as with the last couple – so it's disappointing for sure." Stated a dejected McLeod, when questioned following his 11th place finish overall in Ascot.
With the series starting a return to North America for races in both Dallas and Las Vegas, McLeod welcomes his home soil advantage and looks to build some consistency into a program that has faltered in the last several rounds.
McLeod currently rests 5th in the championship points standings, but has dropped back from Australia's Matt Hall in 4th, and French pilot Nicolas Ivanoff just three points behind in 6th…TOP
.
 Garmin Pilot Extended To Canada
Garmin has announced it will be extending its popular Garmin Pilot tablet interface to Canada.
The system, which displays terrain, weather and flight information through an iPad or iPhone is being sold through iTunes for $149.99. The company has said it will be available in August.
The app includes FliteCharts and SafeTaxi geo-referenced maps and diagrams.
The Canadian product is part of Garmin's rollout of products all over the world to make Garmin Pilot a global initiative.
The system turns and iPad or iPhone into a 3D representation of the world outside the cockpit with ground, water and terrain features. Of course, it features GPS and also has backup attitude and airspeed functions derived from GPS..TOP
.
Air Ambulance Crash Kills Two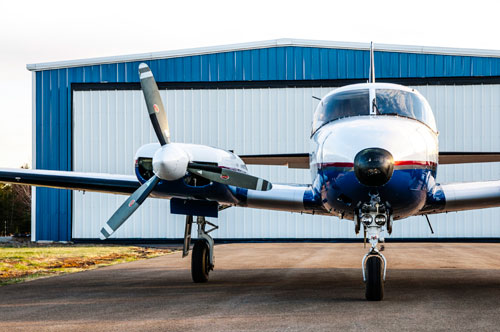 The owner of Atlantic Charters was flying a Piper Navajo that went down on Grand Manan Island in the Bay of Fundy early Saturday.
Klaus Sonnenberg and paramedic William Mallock, both Grand Manan residents, died in the crash. A nurse and another pilot were seriously injured but were in stable condition Sunday. They have not been identified.
Both Sonnenberg and Mallock were well known in the tight-nit community and were frequently involved in emergency response situations on the isolated island. Mayor Dennis Greene called Sonnenberg "a great pilot…who was always there to help during an emergency," according to the Canadian Press.
The Atlantic Charters aircraft was returning from Saint John after dropping off a patient being transferred to a hospital there. The aircraft went down near the airport on Grand Manan.
Atlantic Charters has a contract to supply air ambulance services to Grand Manan. The pilots worked for the company and the paramedic and nurse for Ambulance New Brunswick.
An RCAF Cormorant helicopter was used to airlift one of the survivors to Saint John for treatment while the other was taken to Grand Manan Hospital.
Winds were light and it was not raining at the time of the crash…TOP