Scroll Down to see all of this week's updates
Crash Victim Had No Training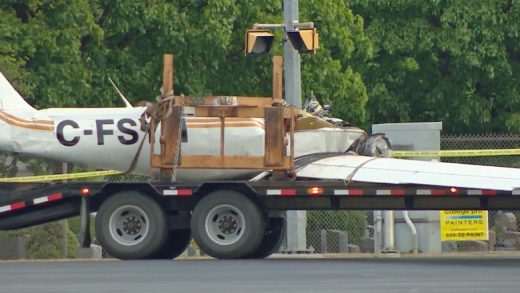 The mentally ill young man who died in a plane crash in Peterborough last week had never taken any flight training and that's raising multiple questions about airport security and the response by authorities.
Mohammad Hassan Chaudhary, 20, of Markham, apparently stole the Piper Tomahawk from Markham airport late in the evening of Aug. 11 or the early morning of Aug. 12. He was able to start it, taxi and take off even though he'd had no training.
He was evidently trying to land the airplane on a major road in Peterborough but the aircraft hit a sign before plummeting to the ground. Chaudhary was pronounced dead at the scene.
His father Afzal Chaudhary said his son was diagnosed with schizophrenia two years ago and had a troubled life but had never threatened to hurt anyone. He told Global News he was shocked his son was able to obtain an aircraft and fly more than 100 kilometres without a "single minute" of flight training.
"I can't believe it. Can't believe it. It's unimaginable," he told Global. "I mean how [can it] happen like this?"
The father also told the network the RCMP had interviewed him multiple times trying determine if there was any link to terrorism. The RCMP subsequently said it had found no evidence of any such link.
Super Cyclone Kit Launched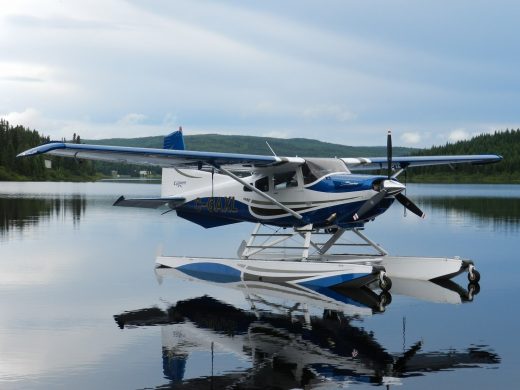 Aviatech Products, of Alma, Quebec,  in partnership with the University of Quebec in Chicoutimi, has announced a technically improved version of the Super Cyclone kit aircraft it's been building for several years.
The new kit, which is a reproduction of a Cessna 185, will be easier to build and technically superior to the existing model and "will allow buyers to build…their aircraft without requiring professional services," said CEO Carl Duguay.
Over the next two years, the company will work with students from the university will create three dimensional scans of the aircraft and use the resulting drawings to redesign components.
"We will then use 3D drawings of the components to make new drawings to show partial assembling," said Duguay. "Finally, a technical text describing all manufacturing steps will be written which, added to the technical drawings, will form a complete easy-to-follow document. The manual will be complementary to the kitplane and will be available for buyers."
CSeries Performing Well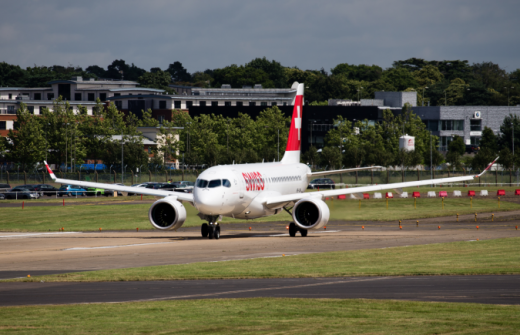 Swiss International Airlines says its new CSeries aircraft are performing better than some other aircraft in their entry to service.
The first CSeries revenue flight was on July 15 and although there have been some problems, Swiss seems satisfied so far.
"The dispatch reliability of the first aircraft has already reached a high value, much higher than in comparison with the dispatch reliability of other new aircraft types during phase-in," Swiss spokeswoman Karin Muller told the National Post.
The first flight from Zurich to Paris was delayed an hour but it wasn't the airplane's fault. Ramp crews unhooked the aircraft from ground power prematurely and the aircraft had to be restarted.
An air conditioning issue forced an aircraft to turn around on a trip from Zurich to Manchester four days later and there have been other "small technical and operational issues" that don't seem to worry the airline.
"With our daily experience and the support by Bombardier on-site, these issues and insecurities regarding the handling have already noticeably decreased," Muller told the National Post.
Pilots like flying the CSeries, she said, and passengers also like it.
"The customer feedback is very positive with the expected remarks concerning the bright cabin, reduced noise, enough leg room and space for hand luggage as well as the comfortable seats," she said. "Also the feedback from our pilots is gratifying. They especially like the intuitive flying experience."
More Air Ambulance Suspensions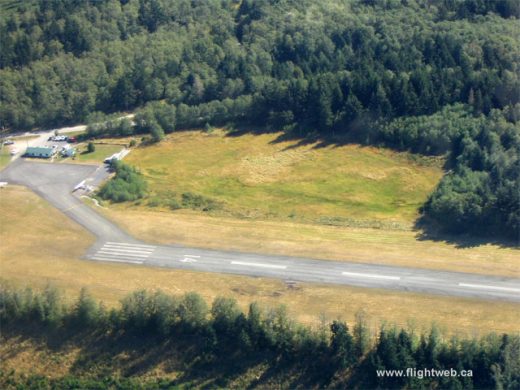 Some isolated B.C. communities say they're stuck in the middle of a bureaucratic tussle between Transport Canada and Helijet Airways that is threatening the health of their residents.
Residents of Texada Island, west of Powell River, can't be evacuated by air after dark because the Gillies Bay Airport has not been certified for night landings by TC.
That determination was made in 2015, five years after night service was approved using temporary landing lights that were deployed by the local fire department.
A near-crash at Tofino's airport, using a similar system, in late 2015 hardened TC's resolve and Texada residents have been without access to night-time air evacuation since.
"It has a lot of people concerned," said Texada Health Services Society president Rob McWilliam. "Obviously, you never plan on being seriously ill, but if you are it's nice to know there's a system to provide support. Right now, that's inadequate."
A consultant has been hired to design a TC-certified night landing system and it will be submitted to the government soon.