A bush flying legend died last August but the death of Bob Gauchie didn't come to light until the publication of a belated national obituary last week.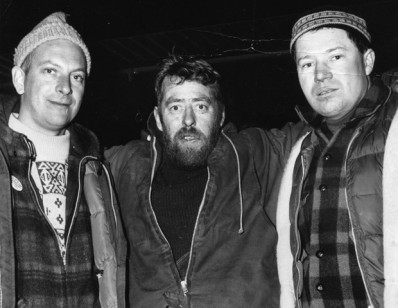 Gauchie survived 58 days in his Beaver on a frozen lake in the Northwest Territories from February to April of 1967 in temperatures as low as -48 degrees and when he was finally rescued he was dubbed "the man who wouldn't die."
He died at a Victoria nursing home Aug. 31, 2013 and while the obit appeared a couple of weeks later in the local paper, the almost unbelievable story of his life and enduring passion for flying in the North went unnoticed by many.
Gauchie was the founder of Buffalo Airways and sold out to his partner Joe McBryan in 1970 to retire in the Okanagan, where he volunteered for the local air cadets. He moved to Victoria in 2002.
He was on a flight from Cambridge Bay to Yellowknife in early February of 1967 when he ran short of fuel and put down on a frozen lake. Despite an extensive search, he was was given up for dead until a couple of pilots flying basically the same route spotted him on April 1. The CBC archives has a wonderful account of the rescue and Gauchie's assessment of his phenomenal ordeal.