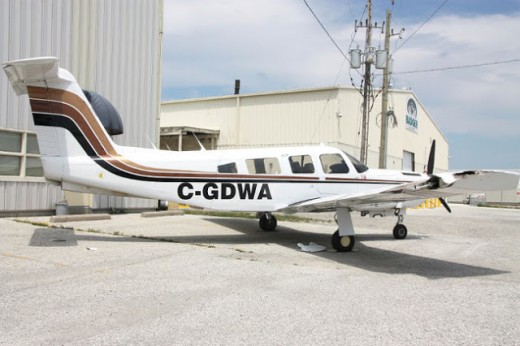 A Piper Lance flown by a Sudbury lawyer disintegrated in midair, likely due to extreme aerodynamic forces, before it crashed in the Northern Ontario wilderness according to a Transportation Safety Board investigator.
Leo Arseneau. 64, his wife Mary Lou, 65, and a caregiver, who has not been identified, died March 17 when the aircraft apparently dove from 10,000 feet to the ground near the mouth of the French and Pickerel Rivers about 100 km. south of Sudbury.
"It's actually three accident sites — there's the main site, with the engine, part of one of the wings and most of the tail section is located there, impacted on a rock face right beside the water," said Don Enns of the TSB. "Then about a quarter-mile away there's the main section of the left-hand wing." The right wing was found about a mile away.
Enns said Arseneau called air traffic control shortly after he took off from Sudbury bound for Winston-Salem, North Carolina and said he was turning back. He was from 10,000 feet to 5,000 feet but continued its "extremely" rapid descent and contact was lost.
"The question there is how and why," he said. "We know it came apart in the air; we don't know why yet. Part of figuring out why is determining exactly what the sequence of failure was."
Enns said two of the occupants were ejected from the aircraft before it hit the ground.