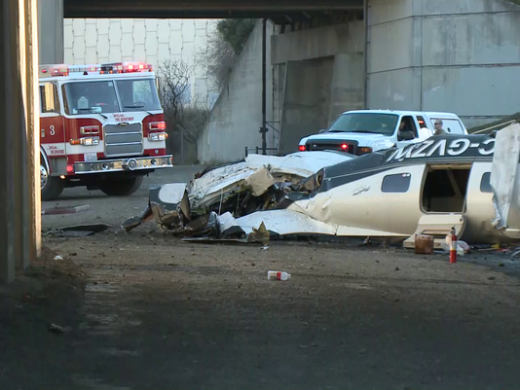 The U.S. Federal Aviation Administration (FAA) is investigating whether a Canadian aircraft that crashed in Spokane, Washington last Sunday, eventually killing the pilot, was misfueled at a local airport.
Michael Clements was pulled from the wreckage of his Piper Malibu Mirage (PA-46 350P) on a street in east Spokane after the aircraft went down on takeoff from Felts Field. He died in hospital on Tuesday.
Clements flew to Felts Field on Sunday from Villeneuve Airport near Edmonton and stopped at Felts Field to clear U.S. Customs and refuel before continuing to Stockton, California.
The aircraft has a turbocharged Lycoming TIO-540 engine that uses 100LL. When first responders got to the scene, the wreckage was surrounded by pools of what local environment officials identified as Jet-A fuel according to a report by KREM TV of Spokane.
The fuel depot at Felts Field is self serve but line service is available. The fuel company has not said whether Clements fueled the aircraft himself or had line service but did tell the TV station that it is cooperating with the NTSB and FAA investigators.