Scroll Down to see all of this week's updates
COPA President Retiring
COPA President Kevin Psutka will retire in 2015 and the search is on for his replacement.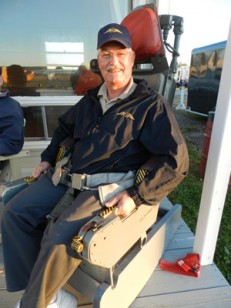 COPA announced the move on Thursday and noted Psutka's service.
"Kevin's extraordinary vision and leadership guided COPA through times of tremendous change," said Trekker Armstrong, Chairman of COPA's Board of Directors.
Psutka will stay in his job until a new leader is found. Those applying should note the torrid schedule Psutka has maintained.
As President and CEO, Mr. Psutka's duties and responsibilities are wide ranging," COPA said in a news release.  "In this capacity he is liaison and primary contact person for: Transport Canada, NAV CANADA, other Canadian Aviation Associations, AOPA and EAA plus US & Canadian Border Agencies.
" This extended beyond North America to the International Civil Aviation Organization (ICAO) and The International Council of Aircraft Owner and Pilot Associations (IAOPA), where he serves as Vice President for North America."
New UAS Rules Published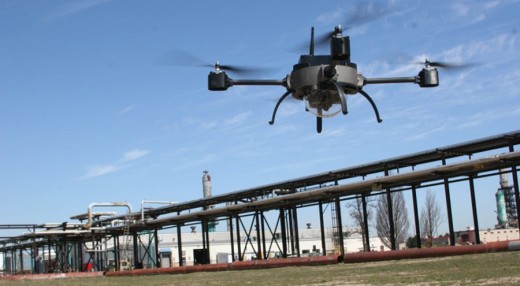 Transport Canada has published the advisory circular laying out the liberalization of rules on the commercial use of small unmanned aerial systems (UAS).
As expected, two exemptions allow restricted use of very small (less than two kg.) and small (up to 25 kg.) in uncontrolled Canadian airspace.
In general, line-of-sight operations in rural areas at least five nautical miles from airports can be carried out without direct oversight by Transport Canada.
The exemptions appear to create one of the most liberal regulatory regimes for UAS operations in the world and TC said as much in its news release.
"Transport Canada today introduced two new exemptions that make it easier for businesses to fly small unmanned air vehicles (UAVs) safely and legally," the news release said.
There are myriad details, however, and the AC does not by any means give carte blanche to UAS operations.
And for those who run afoul of the many restrictions contained in the AC, penalties range as high as $25,000.
Also, while no licencing is required, those flying the larger UASs must complete a course on the "required knowledge" of airspace, air law and general flight rules released by TC in September.
Sunwing Adds 737 MAX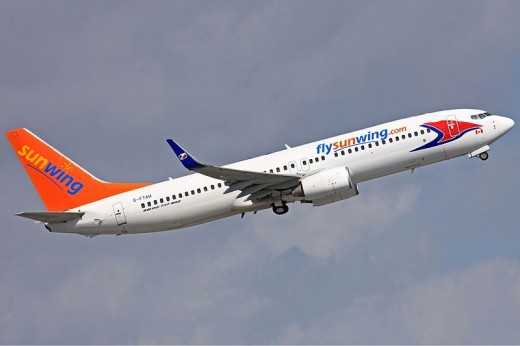 Sunwing Airlines is continued its measured growth and expansion with the largest lease deal in its history.
The charter carrier has signed a $350 million deal with Air Lease Corporation for six new aircraft over a four year period.
Sunwing is getting two new Boeing 737-800 aircraft and then four of the next generation 737 MAX 8.
It will bring the airline's fleet to 22 aircraft and the company says it's one of the most efficient and eco friendy fleets in the charter industry.
"As we continue to grow, having aircraft that will enable us to offer a reliable, cost-effective and environmentally-conscious service is paramount," said Sunwing President Mark Williams. "So we are delighted to be able to include the new 737 MAX 8 in our fleet for the first time."
ALC President John Plueger said the aircraft additions will give Sunwing a prestigious distinction.
"These additional two new 737-800 aircraft coupled with the four new 737-8MAX aircraft will continue to modernize and transition to the newest, most efficient, and environmentally friendly fleet in Canada," said Plueger.
The carrier currently flies to 40 destinations and will be expanding to St. Lucia and Cartagena, Colombia.
It has also added service from Buffalo, Val d'Or, Fort McMurray and Grande Prairie direct to Cancun and added U.S. gateways from New York and Cincinnati.
RCMP Pilots Fudged Aircraft Weights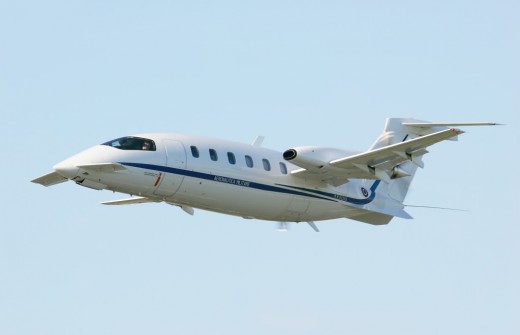 The Public Sector Integrity Commissioner has found that RCMP pilots overloaded aircraft and then fudged the logbooks on numerous flights.
The report gives the impression that flying overloaded was normal for the police aircraft fleet and rapped the knuckles of the national police force.
The commissioner, Mario Dion, found that RCMP pilots "making false entries…as this suggest[s] a deliberate deception or malfeasance on the part of the RCMP personnel."
Although they certainly wouldn't be the first pilots to "underestimate" the takeoff weights, the commissioner said the RCMP is supposed to conform to a higher standard.
The RCMP is appealing the decision, saying it wasn't fair for the commissioner to keep investigating after the force took corrective action by reminding pilots to brush up on their math skills.
The government also tried to block release of the report on the grounds that it would undermine public confidence in the RCMP.
Among the aircraft mentioned in the report is a speedy Piaggio Avanti twin pusher turboprop that the RCMP has since sold.
The aircraft has seats for up to 10 people, including pilots, and a useful load of  4,100 lbs.
It has a total of 40 airplanes, including 10 helicopters, 15 Pilatus PC-12s, two Twin Otters and 13 Cessnas.