Scroll Down to see all of this week's updates
Hall of Fame to Welcome Four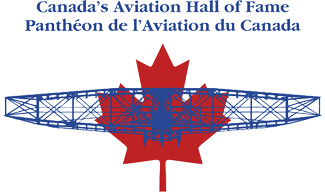 Canada's Aviation Hall of Fame will induct four distinguished aviation industry professionals at a gala ceremony June 9 in Ottawa. The inductees are Fred Carmichael, Kathy Fox, Ross Lennox and Beverley Shenstone.
The Royal Canadian Air Force's Naval Air Branch will be awarded the Belt of Orion Award for Excellence.
Carmichael was the first aboriginal person to get a pilot's licence in 1955. Since then he's worked as a commercial pilot in the North and operated two businesses, Reindeer Air Service and Antler Aviation. He was made a Member of the Order of Canada in 2010.
Kathy Fox has been a flight instructor, been heavily involved in sport aviation and sport parachuting. She had a long career in air traffic control both at Transport Canada and Nav Canada. She is currently the chairman of the Transportation Safety Board.
Ross Lennox started his aviation career as a Dakota pilot in the Second World War and retired as chief test pilot for Pratt and Whitney Canada.
He was involved in the testing of all of company's iconic engines, including the PT-6. He died in 2013.
Beverley Shenstone was responsible for the most instantly recognizable planform of all. He was a gifted aerodynamicist who designed the elliptical wing of the Spitfire. He also worked on the Canadair North Star. In his private life, he was heavily involved in gliding and soaring and helped create the Soaring Council of Canada.
Spartan Visits Ottawa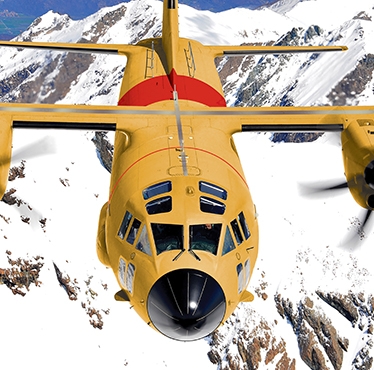 On the heels of Embraer's surprise showing of its KC290 transport prototype a couple of weeks ago, Alenia is flying a C-27 Spartan to Ottawa on Friday to remind the national media why it's "the leading contender for Canada's Fixed Wing Search and Rescue (FSWAR) replacement program."
The Italian and Peruvian defence attaches will lead media tours and there will be an update on the company's patient effort to supply the next search and rescue platform for the RCAF.
The aircraft will land at Gatineau-Ottawa Executive Airport, which allows easy ramp access for the reporters to kick the tires and sit in the cockpit and take pictures.
The increased activity comes as the latest deadline for the procurement looms on Jan. 11. Also in the running are Lockheed Martin with its C-130J and Airbus with the C295. Viking Air withdrew its bid to restart production of the Buffalo last June.
The replacement program was first announced in 2004 but funding and political wrangles have kept it from moving forward.
It's expected the government will take up to six months to make its decision.
National Parks Ban Recreational Drones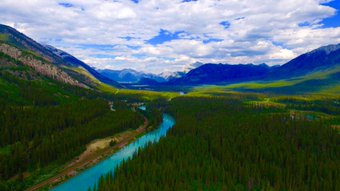 The CBC has navigated a labyrinth of rules and bureaucrats to discover that it's illegal to fly your hobby drone in a national park.
It's not really anything new. With the exception of the airstrip in Jasper National Park, it's illegal to take off or land any kind of aircraft in a park. But with some prodding from the CBC, the hobby drone ban was confirmed.
Banff National Park spokeswoman Christina Tricomi told the network that commercial operators can get special permission to fly a drone for a variety of useful and educational purposes. Selfies are not among them.
"As a result, the recreational use of drones, including model aircraft, is prohibited in national parks," Tricomi said.
There have been five reported incidents of drones flying at Banff this year.
Getting permission for commercial drone use can be a challenge and there are no uniform guidelines. Each park superintendent can decide whether to allow or deny a flight.
HondaJet Certified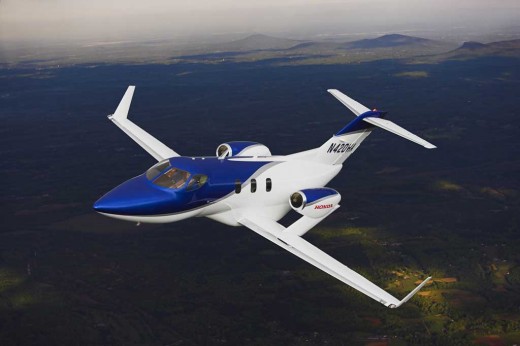 After more than 18 years in development, the innovative HondaJet received type certification from the FAA Wednesday.
In its methodical way, Honda has carefully planned every aspect of the introduction of the aircraft and that included the establishment of a worldwide dealer network, including a strong presence in Canada.
Skyservice of Toronto is the sales and service representative for HondaJet in Canada. It was announced in 2012. Skyservice also has facilities in Toronto, Montreal and Calgary.
"For 26 years, our organization has maintained a strong commitment to service and building customer relationships," said Marshall Myles, president of Skyservice said in 2012. "We are extremely excited to sell the best-in-class HondaJet in Canada."
Honda hasn't said much about its order book for the aircraft but it's understood that there have been orders from Canada.
Honda took its unique aircraft (the engines are mounted on vertical pylons attached to the wings) to Europe and Asia this year. The engine was developed jointly with GE.
The $4.5 million airplane seats up to six and a top speed of 420 knots. Range (four occupants) is 1180nm and it will cruise at 43,000 feet.