Scroll Down to see all of this week's updates
Hall of Fame Inductees Named

Canada's Aviation Hall of Fame has selected four new inductees and there's a military flavour to this year's crop. The inductees are Arthur Roy Brown, Jim McBride, O.B. Philp and George Miller.
Brown was best known for the role he played in the downing of the Red Baron, Manfred von Richthofen in 1918. After the war, he owned an aviation company but died at just 50 in 1944.
McBride was a tech in the RCAF but after his service owned charter operations in Manitoba. He is credited with the turnaround of Transair and then resumed his career in the charter business serving the resource sector.
O.B. Philp was the "father of the Snowbirds" and created the team while base commander at CFB Moose Jaw. 431 Air Demonstration Squadron was formally formed in 1978 and the team remains the RCAF's primary projector of pride and knowledge about Canada and its most potent recruiting tool.
Miller was team lead of the 1973 Snowbirds and enjoyed a 35-year career in the RCAF and in retirement created the Fraser Blues aerobatic team in B.C.
The Belt of Orion Award this year goes to AeroVelo for winning the Sikorsky Prize for human-powered helicopter flight.
P&WC Gets $300 Million From Feds
Pratt and Whitney Canada has received a $300 million "repayable contribution" from the federal government that it says will be used to research new technologies for engines it produces at Longueuil, QC and Mississauga, ON.
"This will no doubt create jobs," said Industry Minister James Moore at a signing ceremony in Mississauga on Monday. A similar event took place at Longueuil with Infrastructure Minister Denis Lebel.
A "repayable contribution" seems to be like a loan but with the government sharing some of the risk. The money will flow to the company over five years and P&WC has 15 years to pay it back.
P&WC CEO John Saabas described it this way to the Toronto Star. "It's called a repayable contribution. It's different from a loan," he said. "It's not just like borrowing money. It's a risk investment that the Canadian government makes with us in new technologies."
Whatever it is Saabas said the company intends to spend another $700 million of its own money to keep on the cutting edge and the money from the government will help keep its plants operating. He also characterized it as a substitute for the military pipeline that companies in other countries use to develop new products.
"This is a way for companies to invest in the base technologies that allow it to then develop the products," he said. "It has helped us develop the products that we can then go and sell."
He didn't mention any specific projects, however.
WestJet Upgrading Interiors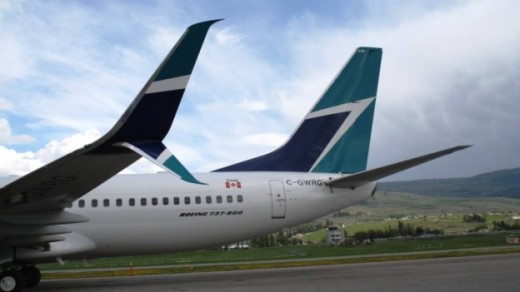 WestJet is getting rid of the dated interiors on its 100-plus Boeing 737s and installing lighter, more comfortable slim-line seats that will give every passenger a power outlet.
Gone will be the satellite TV system in favour of a Wi-Fi-based system that will offer internet access along with entertainment features. Passengers will be able to use their own devices to access the entertainment. There will, of course, be a fee.
However, the change fits with the airline's move to attract more business passengers and one of the big complaints from them has been that the live television offering wears thin pretty fast. It also doesn't work outside of Canadian airspace leaving passengers to U.S. and sun destinations with a choice of three movies to watch.
The move to the Web-based system created an unusual paradox for passengers on the airline's newest aircraft. The state-of-the-art 737-800s it's been taking on in the last few months have no entertainment system at all and since they're the most efficient aircraft they tend to be used on the longer flights.
Relief will start coming next month. Kelowna Flightcraft has been awarded the contract for the retrofit and the company says it will run three shifts until the job is done.
Rouge Starts Domestic Routes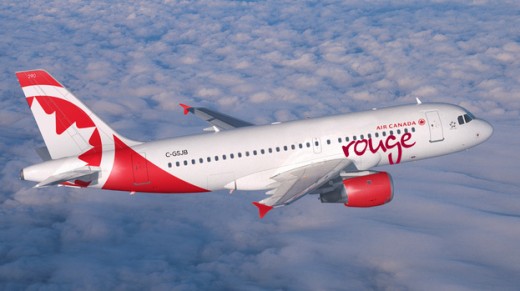 Air Canada has announced changes to its domestic schedule and it will include the shift of a few routes to its "leisure" budget spinoff Rouge.
Rouge will take over two existing seasonal mainline routes (Toronto-Kelowna, Toronto-Sydney, NS) starting next spring and will serve a new seasonal Calgary-Halifax non-stop.
It's also adding some routes that reconfigure it to take advantage of the boom times in western Canada.
"Air Canada continues to strategically add new routes in response to the strong demand in Western Canada, notably the growing business market between Calgary and Terrace/Kitimat in Northern BC, the increasing demand to and from Vancouver Island, and the continued travel demand between Western Canada and Atlantic Canada," said Benjamin Smith, President, Passenger Airlines in a statement. "The expansion of Air Canada rouge in North America including on key domestic markets with high leisure demand and to Mexican and Caribbean destinations remains a fundamental element of our strategy for sustainable, profitable growth.
The new routes create what appears to be mini-hub in Calgary to rival WestJet's dominance of that market. It will start flying from there to Terrace in June and Nanaimo in May. It's also adding a Vancouver-Comox route.
New sun destination services include Ottawa-Fort Lauderdale and Toronto-Fort Sarasota.
Shakeup In Cargo Business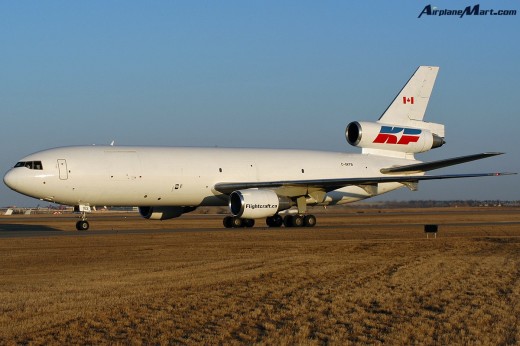 CargoJet has been awarded the contract to fly Canada Post and Purolator freight within Canada, taking the business from long-time operator Kelowna Flightcraft.
Details of the new deal weren't immediately available but the loss of the contract is being downplayed by Flightcraft even as it issued layoff notices to 120 pilots.
"It sounds drastic," said Flightcraft human resources manager Grant Stevens, "but the reality is we anticipate retaining one-half to two-thirds of those pilots. Under Canada Labour Code, we had to issue the layoff notices, but we've let pilots know we hope to retain most of them before the March 31 layoffs take effect."
Flightcraft has had the contract for 37 years and some pilots are expected to be hired by Mississauga-bases CargoJet.
Flightcraft will also fly a few routes for CargoJet under contract.
The Kelowna company has diversified from the freight business and is now a major MRO and mod facility. It also runs the RCAF's multi-engine and helicopter flight training programs.