Scroll Down to see all of this week's updates
Gathering of Otters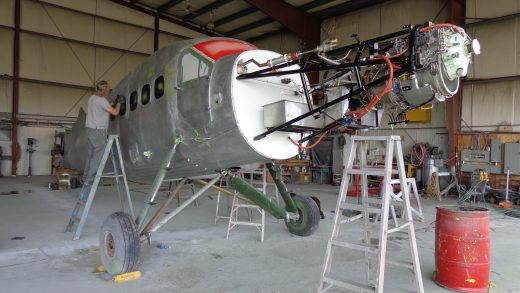 An Ontario company that specializes in turbine Otter conversions has an unusual aircraft collection in its hangar.
Recon Air, in Geraldton, has six of the iconic aircraft in basically the same configuration as when they left de Havilland's plant in the 1950s.
There were only 450 Otters built and only about 100 are still flying. Most have already been rebuilt with turboprop engines, most of the Pratt & Whitney Canada PT-6 engines.
Company President Roy Leuenberger said it's unlikely six classic Otters in flyable condition will ever be in the same place at the same time again.
"A lot of them have disappeared over the years, been damaged beyond repair," Leuenberger told the CBC. "We were just lucky enough to come across several in the area, and we have five piston Otters that are coming into our hangar this winter."
The aircraft will be gutted, fitted with new engines and wired up with the latest avionics and most will end up in Alaska, Leuenberger said.
Halifax Crash Class Action Certified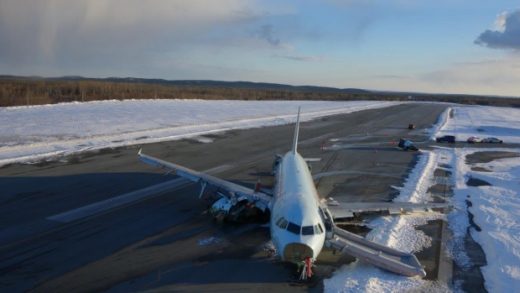 A Nova Scotia judge has certified a class action suit on behalf of passengers involved in the crash of an Air Canada A320 at Halifax Stanfield International Airport in March of 2015.
The suit would have been allowed earlier but Transport Canada put up a major legal defence against being named in the suit. The regulator claimed that since it had no direct relationship with the plaintiffs, it shouldn't be a defendant.
Supreme Court Justice Denis Boudreau agreed with the plaintiffs' lawyers who argued TC was responsible for the decision to not equip runway 05 with an ILS when it owned the airport.
Air Canada Flight 624 was landing in terrible weather on March 29, 2015 when it touched down 225 metres short of that runway after crashing through the localizer antenna and tearing off the landing gear and an engine before sliding to a stop 570 metres down the runway. Remarkably, no one was killed and there were relatively few injuries.
But passengers claim lasting psychological effects from the crash, including anxiety and a fear of flying.
CF-18 Demo Design Unveiled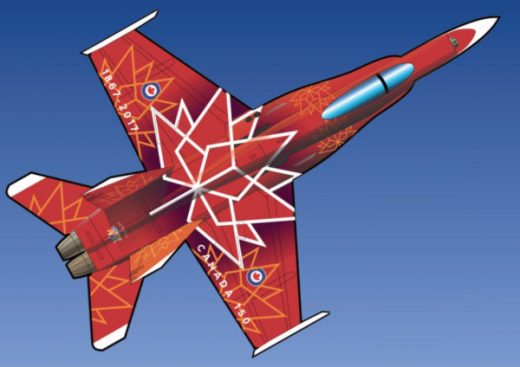 The RCAF has revealed a complex paint scheme for its 2017 CF-18 demonstration aircraft to commemorate the 150th anniversary of the country.
The entire top side of the aircraft will be covered in a celebratory motif replete with stylized maple leafs.
It's one of the most elaborate paint schemes devised for the aircraft, which has become a hallmark of the team's annual contribution to the air show circuit.
The scheme was unveiled at the International Council of Air Shows annual meeting in Las Vegas earlier this month.
The team's schedule was also released and includes stops at all the major Canadian shows, small town appearances in places like Dundurn, Saskatchewan and Grand Forks, B.C. along with six dates in the U.S.