Scroll Down to see all of this week's updates
Cadet Wins First Solo Watch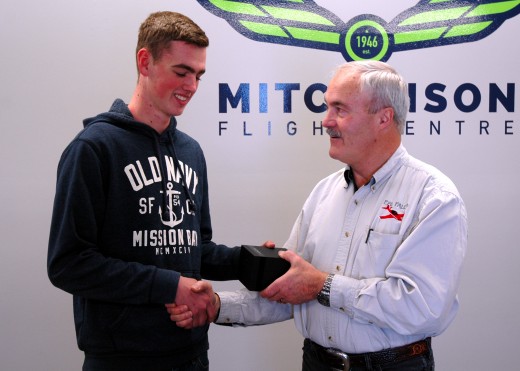 A Royal Canadian Air Cadet who completed flight training through the program's flying scholarship program is the 2015 winner of the I'm A Canadian Aviator contest honouring the first solos of new pilots.
Josh Kerr, of Hodgeville, Saskatchewan, was one of almost 200 new pilots who registered that fateful flight on our Web site during 2015. His name was drawn and he was awarded a Hamilton Khaki Chrono IV watch. Hamilton was the program's principal sponsor.
Kerr's first flight alone happened at Mitchinson Flying Services in Saskatoon and it went as most do.
"I just finished some touch and goes with the instructor and we were on final and he told me to make a complete stop then pull up to a taxiway," he said in his entry to the contest. "He jumped right out and told me I was going solo! I then took off and just completed one circuit. It was a great flight and I can't wait to get some more flights in!"
His instructor was Les Hannah.
It's fitting that Kerr is the winner going into 2016 as the New Year marks the 75th anniversary of the organization. Thousands of young men and women have earned the private pilot and glider licences through cadets and many have gone on to careers in the military, including as pilots.
The presentation of the watch was made by Canadian Aviator columnist and contributor Malcolm McLeod at Mitchinson's Saskatoon headquarters just before Christmas. In addition to the watch, Kerr will get a checkout in a Cessna 172 courtesy of Mitchinson and Canadian Aviator.
We've already started collecting contestants for next year's draw. If you recently soloed or will mark that milestone soon then make sure you record the accomplishment at canadianaviator.com.
No Charges In Car/Drone Collision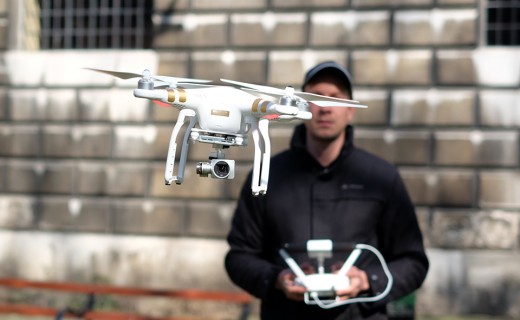 Police in Belleville, Ontario say they couldn't come up with any charges that would apply to the accidental collision of a drone with a car on a road in Belleville on Monday.
The remotely piloted aircraft smashed into the grill of the moving vehicle and caused about $1,000 in damage to the vehicle. No one was hurt. The size and make of the drone wasn't included in the CBC account of the unusual story.
Belleville Police Sgt. Kosta Brindakas said the head-on collision occurred about 10:30 a.m. Old Madoc Road is in a rural area of the municipality.
Brindakas said it's the first accident of its kind he's aware of but as drones become more common he's expecting that to change.
"It's not a specific big problem right now, but there's all kinds of scenarios that could come up," he said. Brindakas said no charges were laid because there are no laws to cover the circumstances. "Quite honestly, we're not sure what may apply," he said.
The drone operator was located but he wasn't flying it illegally and the collision was accidental so the broad offenses of mischief and wilful damage wouldn't work. Civil litigation is a possibility, however.
Buffalo Joe To Keep Flying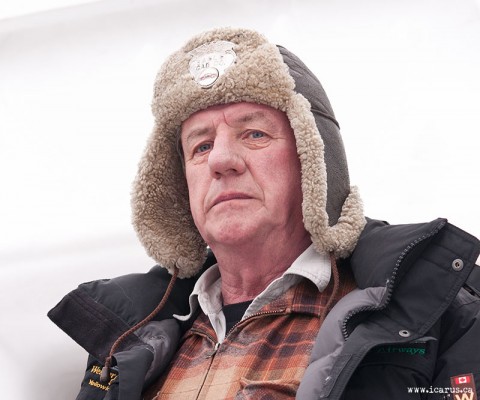 Buffalo Airways founder Joe McBryan will continue to fly the company's DC-3 passenger aircraft despite a deal with Transport Canada that strips him of his managerial responsibilities.
In an interview with My Yellowknife Now, Buffalo Manager Mikey McBryan said his father will continue to fly the scheduled service from his home in Hay River to Buffalo's headquarters in Yellowknife.
"The DC-3 is one of the most iconic aircraft of all time," said. "And here we've got the highest-timed pilot, on the longest-running route of the longest-running operator. He is not retiring from flying the DC-3."
Transport Canada pulled Buffalo's operating certificate almost a month ago citing safety and administrative concerns. The company has hired consultants to bring its record keeping and procedures back in compliance but both Mikey McBryan and consultant Sol Taboada suggest there's a personality clash stopping the airline from returning its aircraft to the air.
Taboada said he expected to have the certificate restored in mid December based on the improvements made to the safety and maintenance systems at the operation but it didn't happen.
"In my opinion, it's personal," he said. "I've got to be honest with you, Buffalo Joe made Transport Canada look silly a lot of times.
"You're not going to eliminate him from being around, but I get the feeling that's what Transport Canada wants. They don't want him to be participating in the company at all."
The elder McBryan has not commented on the situation.
The company has continued cargo operations using chartered aircraft but its scheduled air service has been suspended. Buffalo has not laid off any staff during the shutdown.
Passengers Hospitalized After Turbulence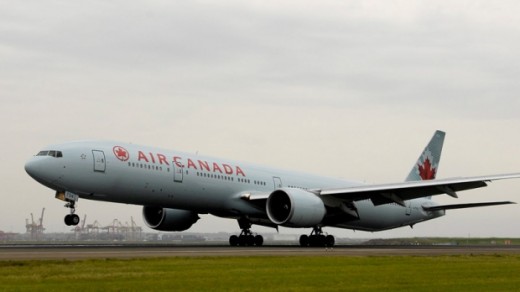 At least half a dozen passengers aboard an Air Canada flight from Shanghai to Toronto were taken to hospital in Calgary on Wednesday after their aircraft encountered severe turbulence.
Air Canada confirmed the Boeing 777-300ER diverted to Calgary and that some passengers were taken to hospital but did not state how many were hurt, nor did it describe the extent of their injuries.
However, the initial 911 call suggested about 20 people had suffered "neck and back injuries" in the mishap. The number of people actually taken to hospital might have been as few as six, however.
It's not clear where the turbulence was encountered. The aircraft landed about 3:23 p.m. local time and was met by a crowd of first responders and vehicles.
"The possibility of 20 injured passengers can be something to deal with," Calgary Fire Department spokeswoman Carole Henke told the Globe and Mail. "We would rather send extra [fire trucks] so they can turn back if they are not needed."
The aircraft carried 332 passengers and 19 crew.