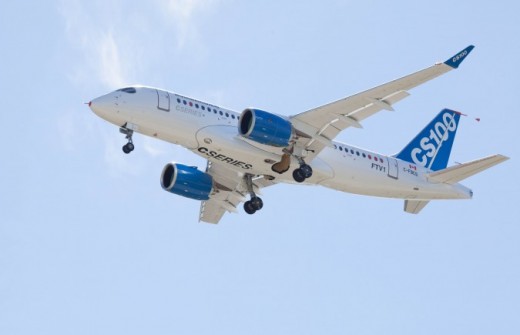 Bombardier says it's hoping the investigation into an uncontained engine failure during ground testing of one of its CSeries test aircraft is completed quickly so it can get back to flight testing.
The fire occurred May 29 at Mirabel and damaged the aircraft as well as the engine.
Bombardier says it has grounded its fleet of four flight test aircraft as it works with authorities and engine maker Pratt and Whitney to determine a cause and a fix.
Bombardier spokesman Mark Duchesne said he hopes all the authorities get to work quickly.
"We hope the investigation will proceed quickly so that we can resume flight tests as soon as possible," Duchesne said.
The incident has raised yet another concern about the program, which has been delayed several times but even financial analysts are calling for some perspective on the latest incident.
"The whole point of 'testing' an aircraft is to find out if everything works perfectly — and then fix it before it enters service," Robert Stallard, an analyst for RBC Capital Markets said in a note to his clients. "We've seen other testing issues in the past, but ultimately the issues have been addressed and the aircraft has entered operation."
The engine blew on the first aircraft built.