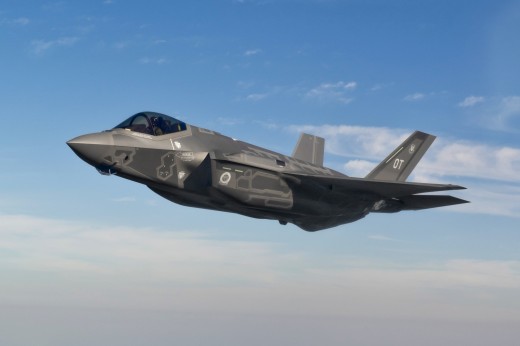 The Harper government now has all the information it has asked for to make a decision on how to move forward with acquiring new fighter jets for the RCAF.
The RCAF has finished a comprehensive report comparing the costs and capabilities of the Lockheed Martin F-35 and its rivals, the Eurofighter, FA/18 Super Hornet  and Dassault Rafale, effectively putting the issue of how to proceed back in the laps of the government.
The F-35 was the presumed successor to the current CF-18s through Canada's participation in a nine-nation development partnership. But a scathing report on the true cost of the program from Auditor General Michael Ferguson (whose numbers have been disputed and questioned) created a political firestorm that caused the government to take the procurement away from the military and put the F-35 purchase on hold.
The Ministry of Public Works is now overseeing the procurement and recently submitted its market analysis to the Harper government.
With a federal election coming next October, there is widespread speculation the government will sit on the information and wait until after the vote to make a decision.
The options include going ahead with the F-35 process or beginning an open bidding process that will allow the other manufacturers to formally make their cases.
The timeline is getting tight, however. If Canada doesn't order its first batch of F-35s next year, the delivery date will slip to beyond 2018, several months after the RCAF wanted to begin retiring the CF-18s. Without an expensive life extension process, the Hornets have to be retired by 2020 when their airframes time out.
If it wants to maintain the 2018 delivery schedule, Canada has to start paying for the aircraft next year, in the midst of the campaign.
Meanwhile, the aircraft has accumulated 15,000 hours of flight time and Lockheed Martin has announced it will be taking the aircraft outside the U.S. for the first time to perform at air shows in England, including Farnborough.