Scroll Down to see all of this week's updates
Pilots Survive Homebuilt Midair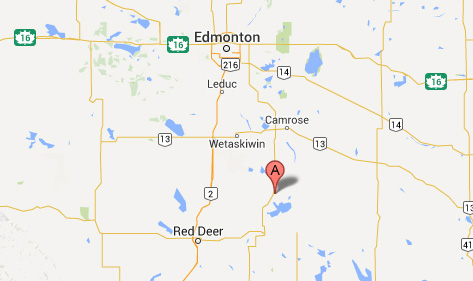 One man has a serious leg injury and another suffered only minor injuries after two homebuilt aircraft (type unknown) touched while flying in formation in Alberta Feb. 1.
The aircraft were apparently a flight of two going from Carstairs to Red Deer when they came together near Ponoka. One crashed in a field while the pilot of the other was able to land.
The mishap occurred about 11:30 a.m.
The aircraft ended up about 10 km. from the tiny community of Bashaw, about 130 km. southeast of Edmonton.
Authorities are investigating.
Women of Aviation Edition in March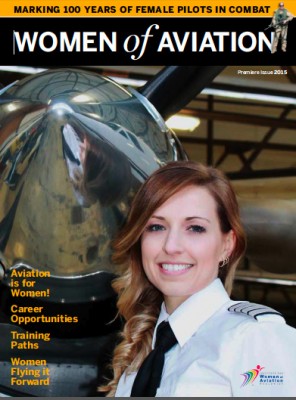 Canadian Aviator has just finished a special supplement aimed at encouraging women to get involved in aviation.
The Women of Aviation publication will be included with the March/April edition of the magazine and 5,000 extra copies were printed to distribute at Women of Aviation Worldwide events in early March.
The supplement was produced in cooperation with WOAW and features articles on the many opportunities opening up in aviation, stressing the fact that they are all open to women equally with men. It also features profiles of six women members of the RCAF doing a variety of jobs in aviation.
Canadian Aviator Editor Russ Niles said the publication is a call-out to women and girls and also to the industry to start addressing the gender imbalance in aviation. "It's ridiculous, in 2015, to hear that girls still believe that aviation jobs are for men," he said. "This is our attempt to show girls and women the opportunities they have and it's a wakeup call to the industry to start actively recruiting women as a way to address a looming labour shortage."
The publication will also be available online about Feb. 15.
Jazz Transforms With New Deals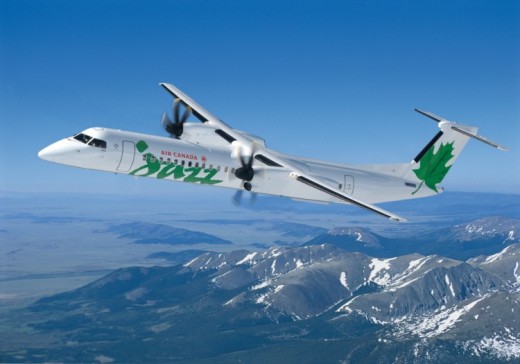 Within hours of ratification of a new 11-year contract with its pilots and a new capacity purchase agreement (CPA) deal to serve as Air Canada's feeder airline, Chorus Aviation, parent of Jazz, announced the intention to buy 23 Bombardier Q400 aircraft for more than $700 million.
The Q400s will replace the airline's current fleet of CRJs and Dash-8 100s and will be operated under the Jazz name. A second airline will be formed, with separate management and staff, to fly the 26 Dash 8-300s that Chorus intends to keep in service for another 11 years.
The company said the spinoff airline will be similar to Air Canada rouge, which operates independently from the main airline.
Just how the routes will be divided has not been released but the new aircraft will likely go to profitable high-volume routes serving Air Canada's main Canadian hubs of Vancouver, Toronto and Montreal.
"We are transforming Chorus to become a more formidable competitor in the regional aviation industry," said Joseph Randell, President and Chief Executive Officer, Chorus. "The time is right to restructure the capacity CPA as it was no longer competitive in the ever-changing regional environment. Significant achievements such as the simplification and modernization of our fleet combined with an industry-leading agreement with our pilots, and a new compensation structure under the CPA all serve as catalysts to secure our cornerstone business with our customer Air Canada, and to create incremental value through growth and diversification."
Search On For COPA President
The Canadian Owners and Pilots Association will begin accepting applications next week for only the third president in its more than 50-year history.
COPA President Kevin Psutka left the post after 18 years last week and Board Chair Trekker Armstrong has assumed the post of CEO while Director Jean Messier is the interim president. Messier is president of the ABPQ.
The intention is to hire a permanent president as quickly as possible and the COPA board is now ironing out the details.
COPA says it's looking for a politically savvy leader who knows the challenges facing those in personal aviation in Canada and has the management and leadership experience to match.
Watch for a formal announcement in this space next week and on COPA's Web site.
Psutka took over in 1996 from then-manager Bill Peppler, one of the founders of the group in 1952.