Scroll Down to see all of this week's updates
Bombardier Trying To Sell Learjet?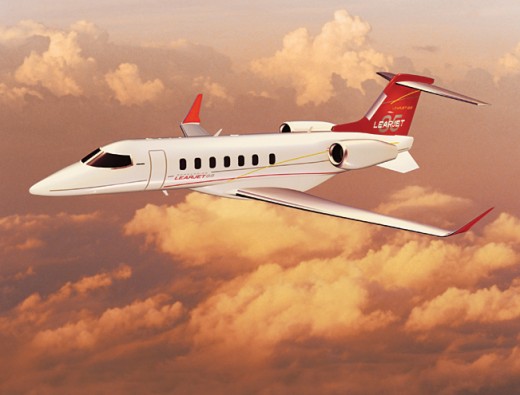 A Wichita television station says a "well-placed source" has said Bombardier is looking to sell its Learjet unit .
KAKE News says the source claims there have already been discussions with Wichita-based Textron Aviation and Embraer, of Brazil. Other reports say Bombardier is denying the rumour while Textron is declining comment.
Earlier this year Bombardier said it was "pausing" development of the Learjet 85, a mostly composite mid-sized business jet due to market conditions but most analysts agreed the real reason was to divert cash into finishing its CSeries airliner project.
Those same analysts are now saying sale of the Learjet operations, which has lost ground in recent years to other manufacturers, notably Embraer, makes sense.
"Basically what you've got is a lot of overhead, big facilities, overhead in terms of corporate structure and everything else but one product line producing any revenue and hopes of a new addition to the product line killed. And then a parent company that really needs the cash," Teal Group analyst Richard Aboulafia told KAKE.
Air Canada 787 Makes Emergency Landing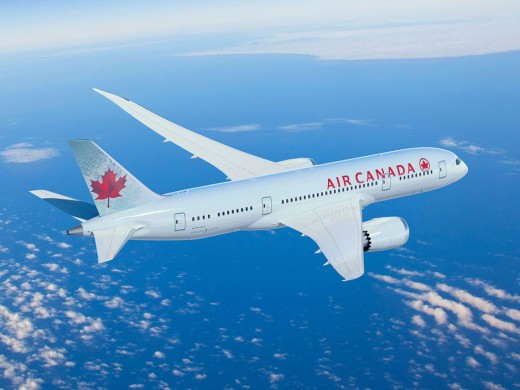 An Air Canada Boeing 787 going from Vancouver to Narita Airport in Japan landed instead at Anchorage, Alaska Tuesday night.
Air Canada said the pilots headed for Ted Stevens International Airport after oil pressure dropped in an engine.
"The pilot got an indicator that the oil pressure had started dropping," spokesman Peter Fitzpatrick told CTV News in an email. "Safety concerns prompted them to turn around. No one was injured."

The aircraft landed about 10:40 p.m. and Air Canada sent another aircraft to take the 120 passengers to Japan.
Air Canada only recently began using the Dreamliners on long-haul routes after using them on domestic routes for months to train pilots and get accustomed to operating the state-of-the-art jets.
The company ordered 37 Dreamliners and has taken delivery of seven since the first arrived in May of 2014.
SAR Aircraft Replacement On Horizon
The federal government is reportedly finally ready to move on getting a replacement for its ancient fleet of Buffalo search and rescue aircraft.
The Ottawa Citizen reports that a request for proposals will be sent to the Treasury Board for review on Feb. 19 and if it's accepted then the RFPs will be sent to aerospace companies.
The deal will be worth $3.1 billion and the new aircraft will replace 50-year-old Buffalos now stationed exclusively at Comox on Vancouver Island.
The SAR contract is one of several defense procurements that have run into trouble in recent years. Under the original plan, which was launched in 2004 the aircraft, whichever they might be, would have all been delivered by now.
Instead, the RCAF has been keeping the Buffalos flying long past their prime while waiting for new equipment.
Among the wrinkles in the procurement was a suggestion that the first process heavily favoured the Alenia C-27 Spartan.
Others in the running include the Airbus C295 and more C-130-Js like those already flying for Air Transport Command. Viking Air, of Victoria, has also expressed interest in building new Buffalos for the RCAF, an option it says would be both cheaper and faster for the government.
If the Treasury Board accepts the latest RFP proposal, the documents could be sent to companies within weeks but a looming election will likely get in the way of an early decision. The government might pick the new plane in 2016, according to the Citizen.
Competition Open For COPA President
The Canadian Owners and Pilots Association has released its job description for the next president of COPA and wants applications in by March 26.
According to the job posting, COPA is looking for a politically-savvy aviation nut with experience running a small-to-medium-sized not-for-profit organization.
In fact, the ability to deal with politicians and government is seen as a core element of the job requirement, ahead of aviation knowledge and industry connections.
Fluent bilingualism is also not a requirement but a "working knowledge" of both official languages is seen as desirable.
COPA is scrambling a bit to fill the post, which was vacated physically by former president Kevin Psutka at the end of January. He will be joining the Airline Pilots Association as an analyst.
Psutka was on the job for 18 years and was only the second leader of the organization. He took over from founder Bill Peppler in 1996.