Scroll Down to see all of this week's updates
Two Instructors Die in Crash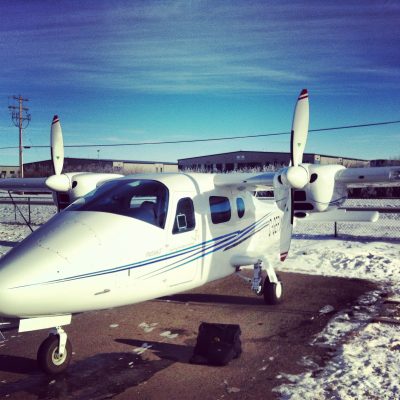 Mount Royal University in Calgary temporarily grounded all its aircraft Tuesday after two of its instructors died in the crash of their Tecnam P2006T northeast of the city on Monday.
They were identified Wednesday as Jeffrey Bird and Reynold Johnson. Bird was a former military flight instructor and Johnson a retired airline pilot who had more than 30 years of airline experience.
The crash, which occurred about 5 p.m. was witnessed from the air by another aircraft and reported by radio. The aircraft was on a routine flight and in a practice area near Cochrane normally used for instruction.
The circumstances of the crash and details of the eyewitness account have not been released.
"We don't know the cause. It's too early to say anything definitive but the planes are on the ground right now," said MRU President David Docherty.
The school has five single engine Cessnas and had three of the Tecnams, which are light Rotax-powered twins made in Italy.
Pizza For the Competition

Some stranded Air Canada passengers are singing the praises of a WestJet pilot who bought them pizza after their own airline told them there was no food available.
The unidentified WestJet pilot called a local pizza place in Fredericton after a planeload of Air Canada passengers landed back there when their plane couldn't land in St. John's because of bad weather. It was after midnight and Air Canada staff had told them no food was available.
"Out of nowhere, a WestJet pilot emerged and said, 'Hey … I am from WestJet and we do things differently. Who wants pizza?'" passenger John Samms told CBC's St. John's Morning Show.
Within a half hour, the pizzas arrived and the pilot paid for them out of his own pocket.
Air Canada confirmed the incident and referred to the WestJet pilot as a "a caring customer, an airline employee himself" who "stepped up" in its own staff's absence. The WestJet pilot might have been commuting under the seat sharing arrangements that airlines have to move staff around.
"Clearly we should have done better for our customers," a spokesman told CBC.
CAE Wins C295 Training Contract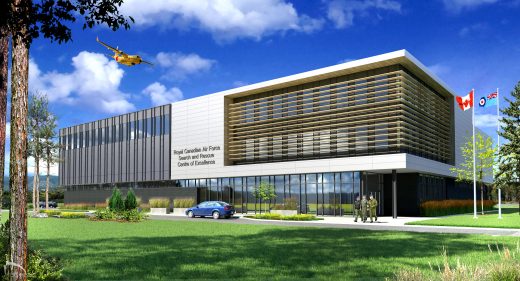 Airbus has awarded the contract to provide a full suite of training services for the C295 fixed wing search and rescue program.
The contract could be worth as much as $300 million if all the options are exercised. The first $200 million over the next 11 years and another $100 million if the contract is extended for another 15 years.
The contract includes construction of a training facility at CFB Comox to house a full motion simulator plus a host of simulators to train rear cabin crew, including sensor operators. There will also be procedures trainers and a maintenance trainer.
"We are honoured to serve as the training systems integrator to lead the overall design and development of a comprehensive C295W training solution for aircrews and maintainers," said Joe Armstrong, Vice President and General Manager, CAE Canada. "The search and rescue mission in Canada is both critical and challenging, and we are proud that we will play a role in helping train and prepare the RCAF for this mission."
The federal government announced in December it was buying 16 C295s and deploying them at bases in Trenton, Ontario, Winnipeg and Comox.
They will replace ancient Buffalo aircraft based in Comox and older model C-130s at Trenton.
The program will create 300 jobs in the construction phase and 50 ongoing jobs.