Scroll Down to see all of this week's updates
Airlines Avoid Alcohol Test Mandate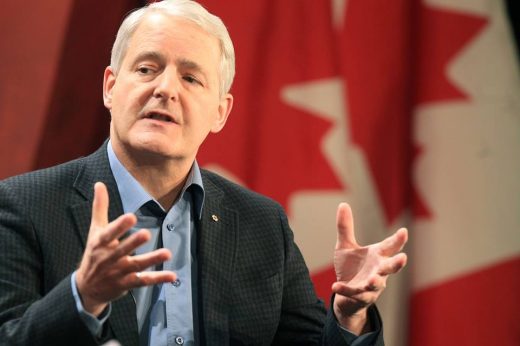 Canada's eight largest airlines appear to have headed off mandatory random drug and alcohol testing for flight crews but Transport Minister Marc Garneau has reminded them they're being watched.
After a Sunwing captain passed out drunk in the cockpit of the Boeing 737 he was supposed to command to Regina and Cancun last Dec. 31, Garneau ordered airlines to report on their procedures to prevent such a thing from happening.
By last week the airlines had confirmed they "have proper safety protocols in place to deal with alcohol and drug testing" according to a statement released by Transport Canada.
The government punctuated its statement with an admonition that it's a criminal offense for anyone to fly an aircraft within eight hours of drinking alcohol and that it's up to the airlines "ensure that their employees follow [the regulations]."
"As a commercial air carrier authorised to carry passengers in Canada, you have an obligation to ensure that flight crew members are fit to fly when requiring them to carry out such responsibilities," he said.
The Sunwing pilot, a Slovakian on a Canadian work permit, was arrested and charged.
Last July two Air Transat pilots were arrested for drunkeness at Glasgow Airport in Scotland just before taking 250 passengers back to Canada.
Transport Canada is going ahead with plans for a "Fit to Fly" workshop next June and discussion of random alcohol and drug testing is on the agenda.
U.S. airlines are required to conduct random drug and alcohol testing for their flight crew and results have consistently shown a statistically insignificant positive rate.
Bombardier Loan 'Legal'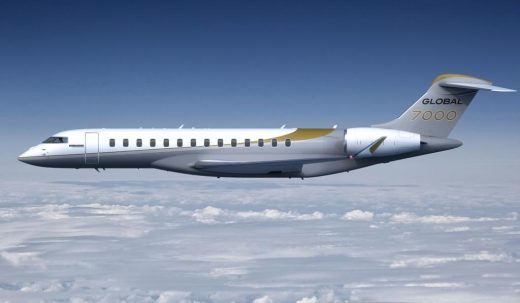 Bombardier has hit back at allegations by Brazil-based Embraer that a $372.5 million loan from the Canadian government violates international trade laws.
In an op-ed article published in the Globe and Mail, Mike Nadolski, Bombardier's vice president of communications and public affairs said the loan agreement was specifically structured to ensure compliance with trade laws.
Nadolski noted that all countries financially support their aerospace industries, Brazil included, and that Embraer is under investigation for a variety of alleged financial transgressions and trade violations.
"Canada, on the other hand, has chosen to provide its support to Bombardier in a manner that respects international rules," he wrote. "For example, when Quebec made an equity investment in Bombardier's C Series program, it was done on terms consistent with those required by private investors."
The loan will be used to fund development of the CSeries and Global 7000 business jet programs, both marquee projects that have gone off schedule and over budget.
The programs pushed Bombardier to the financial brink and the company has received $2.5 billion in government funding in the last two years.
The federal loan is repayable over the next 15 years.
New Laser Protection Developed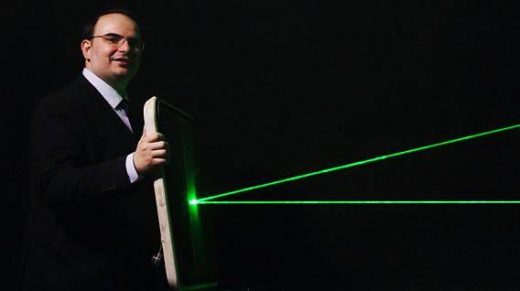 A Nova Scotia company has invented a window film that protects pilots against laser attacks.
Metamaterial Technologies Inc. (MTI) nannounced this week that it has reached a deal with Airbus who will test the material for possible use on its products.
The film reflects laser light but is transparent to normal light intensities. It is colour-neutral, which means that if it reflects a green laser it won't leave behind a magenta tinge.
Laser strikes are becoming a major problem and thousands are reported every year.
MTI CEO George Palikaras told reporters, the problem will only get worse as lasers find their way into more and more devices.
"There are lasers in everything, in everyday equipment including your Xbox and your Playstation (which) has blue lasers," he said. "You can scavenge a lot of the lasers and create a powerful device, unfortunately."
In most cases, laser strikes cause only momentary distraction but several pilots have reported temporary vision damage.
Super Hornets Will 'Weaken' RCAF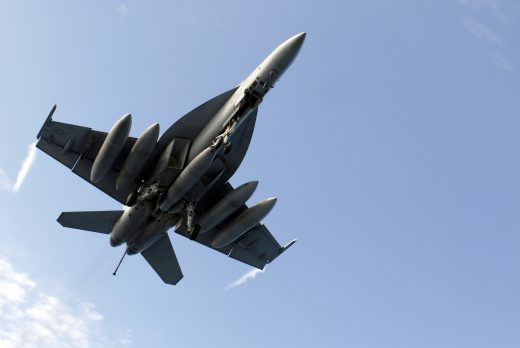 Two leading defence analysts have concluded that the federal government's plan to buy 18 Boeing F/A-18 Super Hornets as a stopgap measure in the tortured fighter replacement program will actually weaken Canada's air defences and make it Luddite among its allies.
In a paper released this week, Dr. Gary Schaub, Jr., a senior military researcher at the University of Copenhagen and Richard Shimooka, a research fellow at the Conference of Defence Associations Institute said adding 18 Super Hornets to the RCAF's fleet of 76 CF-18 Hornets will dilute its capabilies and delay the inevitable need to upgrade to a fifth generation fighter.
"In the not-to-distant future, Canada's potential contribution to an allied air campaign will be negligible, and may even be seen as a liability to NATO planners," the researchers concluded.
Last November, the feds announced plans to consider buying the 18 Super Hornets to fill a "capability gap" that several senior commanders had already said doesn't exist.
The 18 planes will do little to enhance Canada's ability to fulfill its domestic, NORAD and NATO requirements, the researchers say. Not only will they not be fully interoperable with the F-35 and F-22 fighters that will lead future aerial battles, they'll be sitting ducks for modern antiaircraft missiles.
In that context, the researchers say the CF-18s will be virtually useless and the Super Hornets not much better in a modern threat environment.
The government already knows all this because it commissioned its own study in 2014 that reached the same conclusions. That report is now no longer available on the government Web site.
Schaub and Shimooka have reached the same conclusion that political analysts have and regard the Super Hornet deal as a way to allow Prime Minister Justin Trudeau to keep his campaign promise to not buy F-35s.
"Trudeau's adherence to a misguided pre-election statement will be seen as more than mismanagement but rather as a deliberate choice to reduce Canada's airpower capabilities while expending resources that could have otherwise enhanced them," the researchers said.