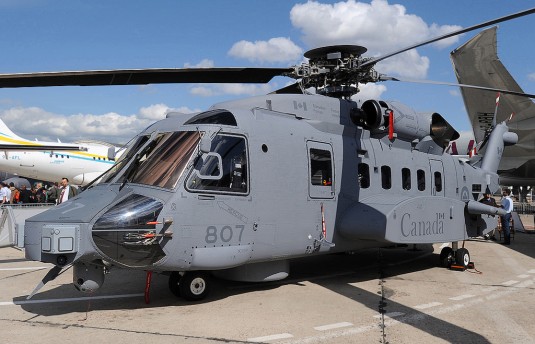 After 20 years of attempting, by various means, to replace Canada's Sea King helicopters, the federal government has embarked on a kind of speed date with those who might provide one.
The Canadian Press is reporting that senior representatives of the Department of National Defence and Public Works Canada gathered representatives from three helicopter companies and gave them three weeks to decide if they have an off-the-shelf solution to a much less rigorous set of requirements for an offshore helicopter.
Oddly enough, the meeting included Sikorsky, which has spent 10 years trying to provide the just-right version of its S-92 platform, which Canada will call the CH-148 Cyclone. That hasn't gone well. An S-92 operated by Cougar Helicopters ditched in the Atlantic off Newfoundland due to a transmission failure from a loss of oil. After that, the federal insisted the aircraft it receives have a 30-minute "run-dry" capability.
So far, Sikorsky has delivered four Cyclones as a sort of test and they're being evaluated and that's not going well. Apparently the radar upsets other systems on the highly digital aircraft.
So, that brought the meeting last week in which representatives of Sikorsky, Agusta Westland, and NH Helicopters, representing Eurocopter, were handed a short list of basic requirements for a helicopter Canada desperately needs.
Sikorsky thinks it will still win but the government has made it clear it's not wedded to the Cyclone contract which first came to light 20 years ago. In fact, the government has even asked Sikorsky if the MH-60 helicopter used by the U.S. Navy might do the job rather than the S-92.