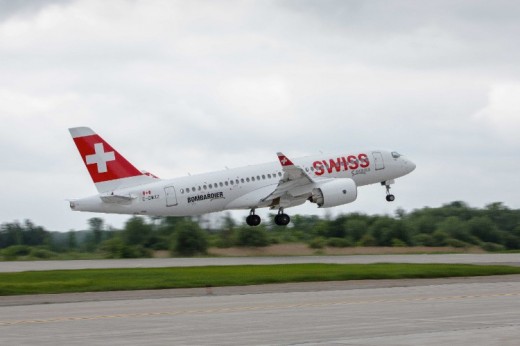 Bombardier has completed certification flight testing for its CS100 airliner and is in the last phase of the certification program.
The test article is now on a tour of North America, landing at dozens of airports in Canada and the U.S. for the functionality and reliability portion of the program.
But the testing that counts is over and now Transport Canada must review the reams of reports from more than 1,000 test flights to determine if the aircraft is ready for sale and use by customers.
Bombardier expects that to happen before the end of the year and the aircraft to enter service in early 2016 with SwissAir.
Meanwhile, the company is talking with high-ranking officials of the Trudeau Liberal government about taxpayer support to finish the program and get all models on the market. The Quebec government agreed in principle to invest up to $1 billion from its pension fund. It's believed Bombardier is looking for the feds to match the investment.