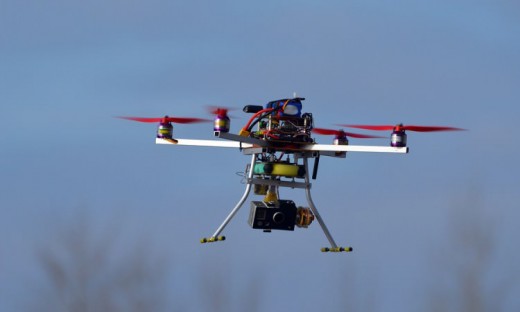 A Jazz crew on a flight from Fredericton to St. John's spotted what may have been a drone 1,000 feet above their aircraft, prompting Transport Canada's latest investigation into what has become a time consuming issue for the agency.
The incident occurred Aug. 3 and it's not clear from media reports what altitude or phase of flight the Jazz aircraft was in but the pilots reported seeing a red and white vertical tube with a rotor attached above them and called it in.
There has been a spate of airline/drone encounters in Canada and involving Canadian aircraft in the U.S. in recent months and so far the pilots have been elusive.
Perhaps one of the most disruptive incidents was at Pearson Airport in June, according to a Toronto Star investigation.
In that case, controllers had to change runways because a drone was spotted on the approach to one of its main runways, 24R. "Multiple aircraft on short final to Toronto runway 24R reported seeing a drone operating…left of centreline. Changed operation to land runway 23 only," said a Transport Canada report.
A similar incident in Vancouver disrupted operations there, too.