Scroll Down to see all of this week's updates
U.S. Tightens Cross-Border Security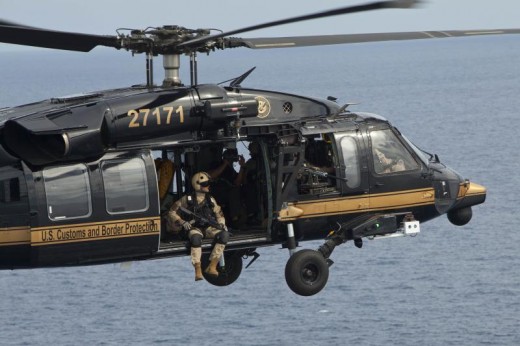 The U.S. Federal Aviation Administration issued a NOTAM on Jan. 1 that significantly changes cross-border operations for Canadian aircraft.
The NOTAM appears to require the operator of any Canadian aircraft to obtain a waiver from the FAA to fly in U.S. airspace.
Before the NOTAM was issued, Canadian aircraft were allowed to transit U.S. airspace without notifying U.S. Customs or security authorities as long as their destination was another Canadian airport.
There are numerous shortcuts across U.S. airspace used by Canadian pilots to get from one domestic airport to another and this NOTAM appears to add a layer of bureaucracy to those flights. Pilots who ignore the directive could find an F-16 or Blackhawk helicopter on their wing, according to the NOTAM.
The measure was apparently imposed without consultation and it seemed to take authorities on this side of the border by surprise.
The Canadian Owners and Pilots Association has put the following notice on its Web site.
"Urgent to all Canadian pilots as of January 1st, 2016, U.S. NOTAM FDC 5/6289, requiring a U.S. TSA approval for "all" flights through U.S. airspace. COPA is currently working with authorities to resolve this issue."
No Frills Airline Set To Launch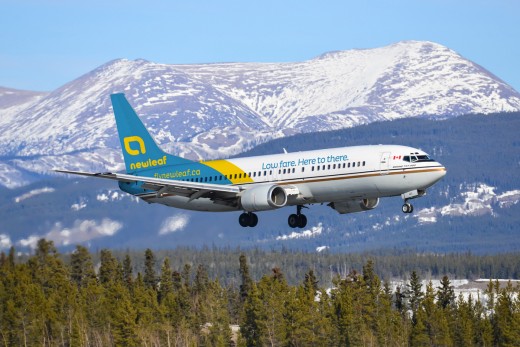 New Leaf Travel announced an ambitious domestic schedule with aggressive pricing for its new ultra-low-cost airline.
The company held news conferences in its home base of Winnipeg and in Kelowna, where its leased aircraft are based and company officials said the airline will serve seven Canadian cities: Winnipeg, Halifax, Hamilton, Saskatoon, Kelowna, Regina and Abbotsford.
Scheduled service will start Feb. 12 but the airline will concentrate on leisure and vacation travel at first and it won't offer daily service between the seven cities.
The airline announced introductory one-way fares of $89 and said that was based on a flight from Abbotsford to Saskatoon.
Those rates will climb quickly for the average traveler, however. The airline plans to charge for pretty much everything but the seat, including booking by phone. Fees will be charged for checked and carry-on luggage, food, drinks and priority boarding. Airline CEO Jim Young calls it allowing customers to "customize their  travel experience.
"The ultra-low-cost business model we're using has proven successful around the world and we're excited to bring it to Canada."
The company will use Boeing 737-400 aircraft operated by Kelowna-based Flair Airlines.
WestJet Offers Daily Gatwick Flights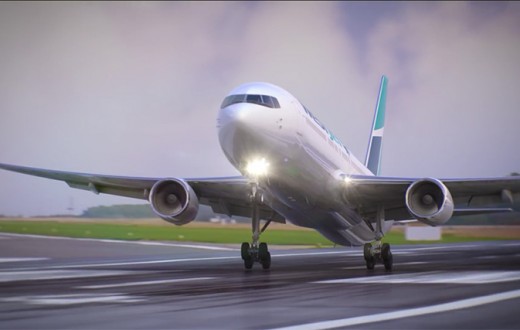 WestJet announced this week that it was increasing its European even before it starts.
Although it originally announced seasonal service to London's Gatwick Airport from six Canadian cities, it's decided to offer flights year round from Toronto and Calgary.
WestJet will fly its Boeing 767-300ER widebodies daily between Toronto and Gatwick and three times a week from Calgary for 12 months a year. The May-October schedule will be in place for Gatwick-bound flights from Vancouver, Edmonton, Winnipeg and St. John's.
Depending on the fares, the year-round schedule is bound to put more pressure on Air Canada, which has long been the only domestic carrier to Europe. Introductory fares will be as low as $209 but the airline hasn't posted regular fares to London, which start May 6.
"Year-round service to and from Europe on board our fleet of Boeing 767-300 extended-range aircraft offers our business and leisure guests the opportunity to take advantage of our low fares, high value and remarkable guest experience on both sides of the Atlantic whenever it suits their schedule," said Chris Avery, WestJet Vice-President, Network Planning, Alliances and Corporate Development. 
Buffalo May Resume Flying This Week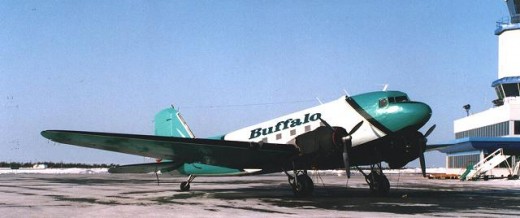 Buffalo Airways may get its operating certificate back this week after five weeks of fixing shortcomings identified by Transport Canada.
The storied carrier, which starred in its own reality TV series for six years, was stopped from offering commercial services using its own aircraft in early December. Transport Canada cited safety  concerns for pulling Buffalo's certificate.
Since then, the company has been working with a consultant to straighten out its paperwork and establish the protocols demanded by TC. The first and second attempt failed but consultant Sol Taboada told the CBC that he expects the third revised plan to be accepted as early as the end of this week.
"Our expectation would be… since they [Buffalo Airways] have 100 or so odd people twisting in the wind waiting to know if they have a company that's going to give them employment or not, [Transport Canada] would react fast. We hope in the next day or two we'd know, and the suspension would be lifted," he said.