Scroll Down to see all of this week's updates
Top Test Pilot From RCAF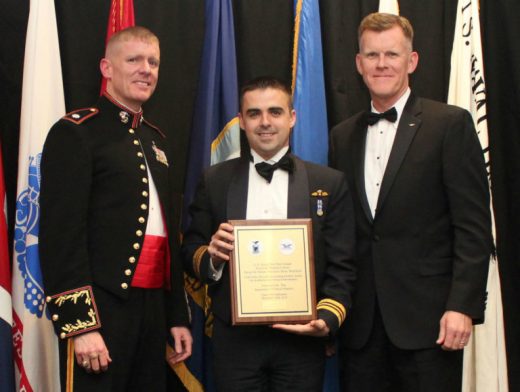 An RCAF CF-18 pilot has graduated at the top of the class of recent graduates at the U.S. Naval Test Pilot School at Patuxent River, Maryland.
Maj. Maxime Renaud was judged the top student in Class 150 at the prestigious school based on his academic and flying marks in the year-long course.
There were 31 graduates at the Dec. 16 ceremony. Most of the candidates are U.S. Navy, Marine Corps, Army, Air Force and Coast Guard pilots but exchange students from Canada, Italy, the U.K. and Australia also attend the school.
Renaud is currently attached to 3 Wing in Bagotville but is being posted to Aerospace Engineering Test Establishment (AETE) at 4 Wing Cold Lake, Alta.
Renaud flew a combat deployment in Libya and two in Iraq before being chosen for the exchange course in Maryland.
For his achievment, Renaud was awarded the Commander Willie McCool Outstanding Student Award, named in honour of U.S. Navy Cdr. William McCool, a test pilot, engineer and one of the astronauts who died when the space shuttle Columbia broke up on re-entry over the southern U.S. in 2003.
 Foreign Pilot Checks Urged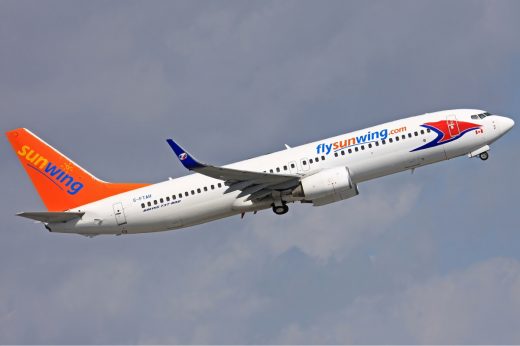 The actions of a Slovakian pilot working for Sunwing Airlines on a temporary work permit is putting the spotlight on the controversial hiring of foreign pilots in Canada.
Miroslav Gronych will appear in court in Calgary later this month on charges of having care and control of an aircraft while legally impaired. Gronych was allegedly passed out in the cockpit when authorities arrived to arrest him Dec. 29 about 7 a.m.
Gronych was supposed to fly 99 passengers to Regina to pick up more sunseekers before heading to Cancun. Instead, he spent the morning blowing in breathalysers that registered .24 and sleeping off a heavy load of alcohol before he was deemed sober enough to even appear before a Justice of the Peace.
The incident prompted headlines worldwide and caused Transport Minister Marc Garneau to call a "workshop" with airline executives to ensure this sort of thing can't happen again. The weight being applied by TC invites the speculation that regulation requiring random drug and alcohol testing is possible if Garneau doesn't like what he hears at the meeting.
Unlike the U.S., Canada has no government-mandated fitness checks for medically certified pilots and the head of the union that represents Transport Canada pilots says TC clearly needs to play a role in ensuring passenger safety.
"How would an airline operator be able to determine whether there are any concerns with respect to the pilots and would the foreign authority provide that information to an airline operator? I don't think they would, but I think they would provide it to Transport Canada if Transport Canada asked the question," he said in an interview with the CBC.
The incident also provided ammunition to foreign pilot critic Gilles Hudicourt who says the Slovakian shouldn't have been in the left seat of a Canadian-registered aircraft in the first place. He said there are plenty of qualified out-of-work pilots available and Sunwing is an exception in its hiring practices.
"Air Canada doesn't have problems hiring pilots, WestJet doesn't have problems hiring pilots, Air Transat doesn't have problems hiring pilots," he told the CBC.
TSB Targets Unstable Approaches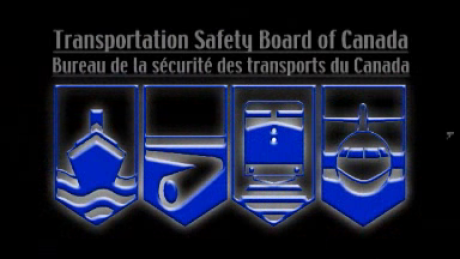 The Transportation Safety Board released reports this week saying unstable approaches were behind two potentially serious landing mishaps by Canadian airliners in 2014.
The board said a narrowly-avoided runway overrun at Billy Bishop Toronto City Airport in October of that year and a hard landing at Montego Bay began with unstable approaches that were carried out when they should have been aborted.
"The investigation also highlights deficiencies in training for flight crews in recognizing unstable approaches, as well as the lack of mandatory company reporting of unstable approaches, as risk factors," the TSB said in its report on the Toronto incident. In that case, a Sky Regional Airlines Q400 (operating as Air Canada Express) landed long and didn't slow down. The crew avoided an overrun by steering onto a taxiway.
In the Montego Bay incident, the Air Canada Rouge A319 needed new landing gear shock absorbers after the landing. The board attributed the firm touchdown to a thoroughly botched approach resulting from the lack of training by the airline.
"…the flight crew did not recognize the instability of the approach and continued it well beyond the point at which a missed approach and go-around should have been initiated," the report read.