Scroll Down to see all of this week's updates
Border NOTAM Unchanged

The U.S. Federal Aviation Administration has so far not amended a NOTAM that is causing major headaches and expense for some Canadian pilots and operators.
On Jan. 1, the FAA issued the NOTAM, which requires anyone overflying U.S. territory in a foreign-registered aircraft to have a security waiver or TSA-approved security clearance. Until Jan. 1, Canadian aircraft could transit U.S. airspace between Canadian airports at will, as long as they filed a flightplan and stayed in touch with ATC.
The new rules require background checks and a process that can take a week or more according to COPA President Bernard Gervais. Pilots who ignore the NOTAM risk being intercepted and forced to land at a U.S. airport for, at best, a stern talking to.
Shortcuts through the U.S. are common in Eastern Canada but the West isn't immune. For instance, anyone flying from Victoria to Vancouver has to take a detour around a patch of Georgia Strait that is in the U.S.
The precedent setting nature of the situation is also a concern to COPA.
"U.S. TSA had not consulted or informed the Canadian government, Transport Canada, Nav Canada or COPA prior to issuing this restrictive NOTAM through the FAA," COPA says in a note on its Web site. "All were surprised and blindsided. Currently top management at TC are now aware and collaborating with COPA."
AOPA is also working the issue from that side of the border but so far there is no indication when the NOTAM might be amended.
Bombardier Overhauls Bizjet Sales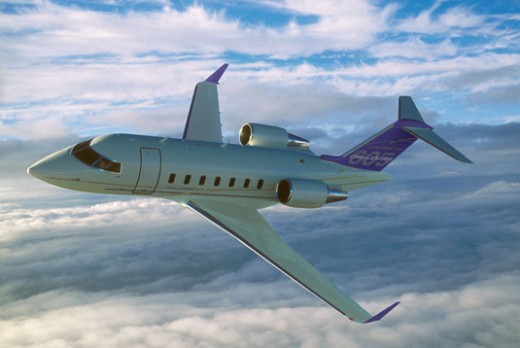 Bombardier has fired its long-time dealer in the Middle East, cancelled orders that were taking too long to turn into cash flow and centralized sales to save money and reap more profit from 50 large-cabin aircraft.
The company announced Wednesday it had ended its 40-year relationship with TAG Aeronautics to look after customers in the Middle East and shifted the orders it was administering to its own sales force in that region. The airplanes are worth $1.75 billion and would provide much-needed cash flow to the company.
"These are Bombardier-led decisions and a Bombardier-led strategy to fundamentally change how we sell and produce business aircraft to make sure that we increase our profitability by 2020," spokesman Mark Masluch told the Montreal Gazette.
David Coleal, president of Bombardier's business jet division, said it's all part of the plan to turn the company around financially by 2020.
"Ultimately, we expect our current industry-leading backlog to become even stronger," he said.
 Buffalo Back in the Air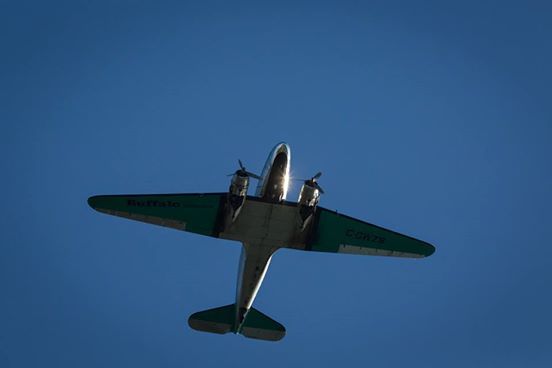 Transport Canada has lifted the six-week suspension of Buffalo Airways' operating certificate but the company is on a short leash.
Buffalo satisfied the last of TC's long list of safety and administrative shortcomings late Tuesday and was cleared to resume normal service.
The company, which was made famous in the TV reality series Ice Pilots NWT, had been barred from flying its own aircraft in commercial service since Nov. 30. It cancelled passenger service but maintained cargo routes using chartered aircraft.
In a news release, Transport Canada said the company will be watched to ensure it continues to follow the procedures and uphold the standards set during the shutdown.
"The reinstatement is effective immediately," read Transport Canada's statement.
"Buffalo Airways' corrective action addresses Transport Canada's concerns regarding the company's safety record and its ability to keep its operations consistently compliant with aviation safety regulations.
"Transport Canada will closely monitor Buffalo Airways to verify that its corrective action is implemented and sustained."
Buffalo hired consultant Sol Taboada to sort out the issues but the consultant said on several occasions that some of the issues were personal between Buffalo patriarch Joe McBryan and TC inspectors. McBryan is no longer in a management role but will stay on as a pilot.
Manitoba Pilot Killed in Antarctica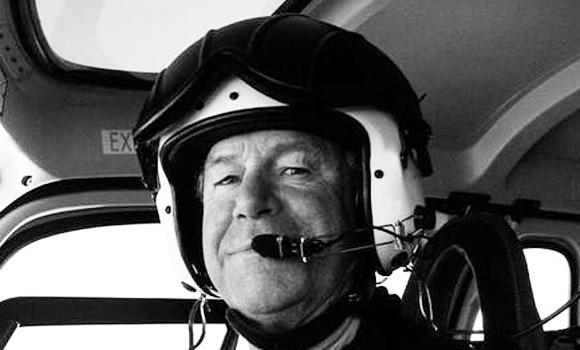 A well-known Manitoba helicopter pilot who divided his work time between Canada's North and Antarctica was killed in an accident on the ground earlier this week.
David Wood, 62, died after he fell into a crevasse near Australia's Davis Research Station.
Wood had just delivered fuel in a sling to a remote ice shelf and had gotten out of the helicopter to release the load when he fell. He was working for the Australian government's environment department.
In the summer, he fought fires and flew charters for Fireweed Helicopters in Whitehorse. He is survived by a wife and children in Winnipeg Beach and he also has grown children in Australia.
Wood fell to the bottom of a 20-metre crevasse and the other pilot on the fuel delivery wasn't able to reach him. He had to fly 45 minutes to get help and by the time they reached him he had lain in the crevasse for three hours. He made it to the medical facility at the research station alive but died later.
Wood had never had a flight-related accident in 30 years of flying.