Scroll Down to see all of this week's updates
Union Movement At WestJet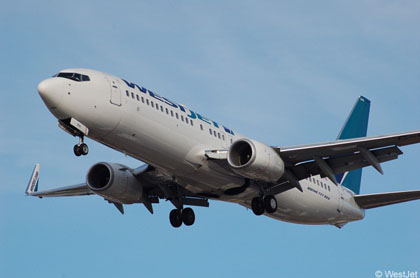 A group of pilots pushing for full unionization of WestJet pilots has taken the company and another group of pilots that represents them in contract negotiations to the Canada Industrial Relations Board alleging unfair labour practices.
The Calgary Herald is reporting the hearing will take place next Tuesday in Calgary. Details of the allegations are not being released but that charge is usually laid when union organizers believe the process of gathering support for a union is being tampered with by outside parties.
The action has been taken by the WestJet Professional Pilots Association (WPPA), which has been conducting a unionization drive. Meanwhile, last year the non-union group calling itself the WestJet Pilots Association successfully negotiated a five-year contract with the company that the vast majority of pilots ratified.
WestJet has no unionized employees and all employees have a small ownership stake in the company. As it grows (it now has more than 10,000 employees including about 1,200 pilots), however, there are bound to be organization drives.
Flight attendants, for instance, recently rejected a contract negotiated by their non-union association representatives on the Flight Attendants Association Board. A certification drive is under way through another organization called the WestJet Professional Flight Attendants Association.
Summit Adds Second AVRO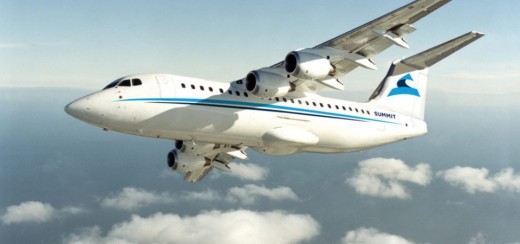 Summit Air is adding a second AVRO RJ85 jet airliner to its fleet to meet growing demand in serving northern routes.
The four-engine regional airliner was designed in the 1970s and first emerged as the BAE 146. The AVRO versions are updates on that design and were manufactured in the 1990s and they carry about 100 passengers.
What sets them apart from all other airliners is the availability of a gravel kit. Summit says it's the only next generation jet airliner certified for gravel runways and that makes it a candidate the aging fleet of Boeing 737-200s that are currently the only gravel-equipped jets available.
"We see an exciting future for the AVRO RJ85 aircraft in Canada's north as the next generation commercial jet, replacing the aging Boeing 737-200," said Rob Mauracher, President, Summit Air. "We have made significant enhancements to an already excellent platform by installing a 90 seat leather interior with LED cabin lighting, adding an upgraded FMS with WAAS/LPV capability and an airframe gravel protection kit, and completing gravel runway operations certification allowing operations without a payload penalty onto gravel strips."
The aircraft also have self-contained air stair and auxiliary power allowing autonomous operation at airfields with limited services.
Summit has contract with First Air to conduct passenger service from Edmonton and Yellowknife and it is also using the RJ85 to service the  Rio Tinto Diavik Diamond Mine from Edmonton.
The new airplane will arrive in April.
Bombardier Reassures Shaken Investors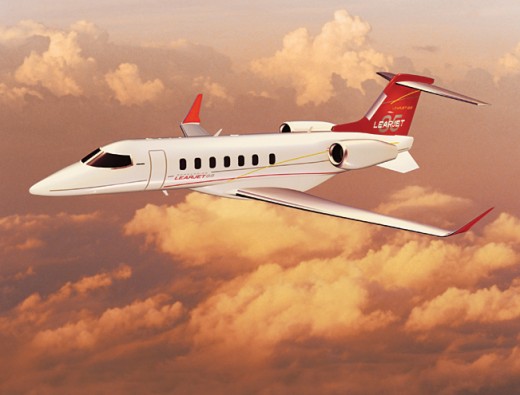 Bombardier CEO Pierre Beaudoin did media interviews on Wednesday trying to reassure investors and the market that the company has the liquidity necessary to complete both the CSeries airliner project and its Global 7000/8000 ultra long-range business jet program.
The media flurry comes a week after Bombardier 'paused' its troubled Learjet 85 mid-sized business jet development, laying off 1,000 workers.
Bombardier cited a weak market for the Learjet but most analysts agreed the bizjet was sacrificed so CSeries and the Globals could be saved.
"These products will deliver revenue and cash flow as they enter into service," Chief Executive Officer Pierre Beaudoin told the Financial Post in Davos, Switzerland, where he was attending the World Economic Summit "We have the liquidity — and we can demonstrate that — to deliver our plan."
Bombardier shares dropped 26 percent on the Learjet news, which was included in the company's notice that it isn't going to meet its targets in either the aerospace or train sides of its business.
Beaudoin said Bombardier has $3.8 billion in reserves to draw upon to finish the projects.
There has been no estimate of when (or if) the Learjet 85 will ever get to market.
Airshow TV Show Premieres Monday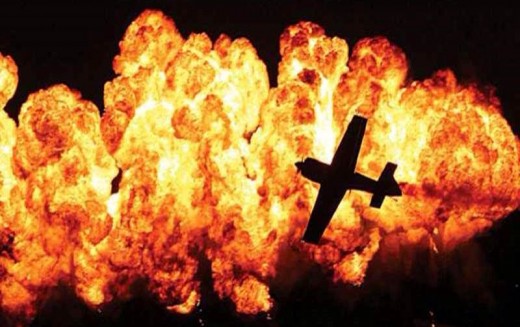 A Canadian-produced television program that aims to explore the complex characters and interactions of air show pilots, along with all the spectacular sights and sounds, airs Monday, January 26 at 10 p.m. (7 p.m. Pacific) on the Discovery Channel.
Airshow is produced by former CF-18 and Snowbirds demo pilot Robert "Scratch" Mitchell and veteran television producer Mark Miller. Mitchell said what sets it apart from other air show documentaries is that it focuses on the characters that populate a rarefied segment of the entertainment business.
"Every show has its own challenges," said Mitchell, who has been working on the project for the last three years. There are 12 episodes in the first season and plans are in the works to begin shooting this summer for a second season.
Airshow shot segments at shows as small as that in Quesnel, B.C. to AirVenture in Oshkosh and every setting yielded different, sometimes surprising results.
Mitchell retired from the RCAF as a Lt. Col. and pursued the entertainment business as an extension of his lifelong interest in the performing arts.