Scroll Down to see all of this week's updates
TSB Hits ELT Survivability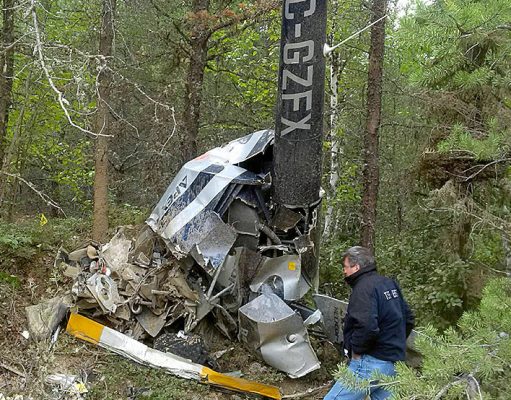 The Transportation Safety Board has reiterated its call for improved crash survivability of emergency locator transmitters in its investigation of a 2015 helicopter crash in Ontario.
Two people in the Robinson R-44 were killed in the crash, which occurred while the aircraft was being used in a forest spray operation near Foleyet, Ontario, about 100 km. west of Timmins.
The TSB, which blamed weather and darkness for the accident itself, also mentioned the ELT, which activated but didn't transmit a signal because the antenna broke.
"The helicopter was equipped with an emergency locator transmitter (ELT) that activated upon impact; however, it did not transmit its position because the antenna had broken off during the accident," the report said. "The aircraft was not reported missing until the following day at approximately 1500, which resulted in search and rescue operations being delayed by approximately 20 hours."
The crash site wasn't actually found until two months later.
The TSB also hit the crashworthiness of ELTs in its investigation of an ORNGE air ambulance helicopter in Northern Ontario in 2015.
Northern Lights Nominations

Nominations are now being accepted for the Northern Lights Aero Foundation annual awards.
People are encouraged to enter their picks for female aviation industry leaders in a variety of categories.
"Each year, the national not- for-profit foundation honours outstanding Canadian women who have made a significant contribution to Aviation or Aerospace, and who continue to lay the groundwork for other women to enter or excel in these industries," the group said in a press release.
Judges from a wide spectrum of aviation industry organizations will choose the winners, who will be honoured at a dinner and awards ceremony at the Toscana Conference Centre near Toronto on Oct. 1.
Nominations are due March 31 and can be submitted at northernlighsaerooundation.com
McLeod Eyes Improvement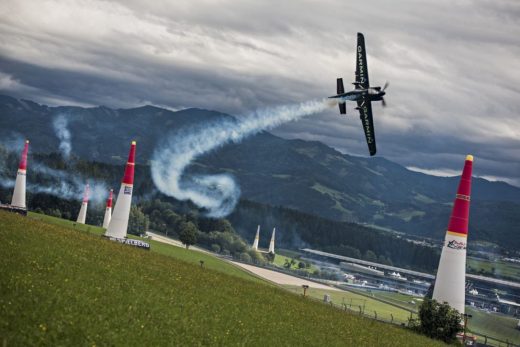 Canadian Red Bull Air Race pilot Pete McLeod is hoping to put it all together in the 2017 race season.
McLeod, who is based in London, Ontario, finished a respectable eighth in total race points 2016 with an underperforming engine that forced him to fly even more aggressively than he is known to fly. Through the season he gradually cut the number of penalties he was taking for his on-the-edge style.
The result was three third-place finishes along with several races in which he finished poorly because of penalties.
"After a building year in 2016 I've made a lot of progress on consistency in my flying, and the team will be working more on the technical side of the aircraft performance to continue building in 2017," McLeod said on the Red Bull Web site. "The goal needs to be to get the aircraft faster this year and fly like last year."
His team will include technician Patrick Phillips, data technician Jeff Hack and team coordinator Charlotte Sandgaard.
The season starts in Abu Dhabi and includes dates in San Diego, Chiba, Japan, Kazan, Russia, Indianapolis, Budapest and two more European venues that will be announced later.