Scroll Down to see all of this week's updates
Oh Canada!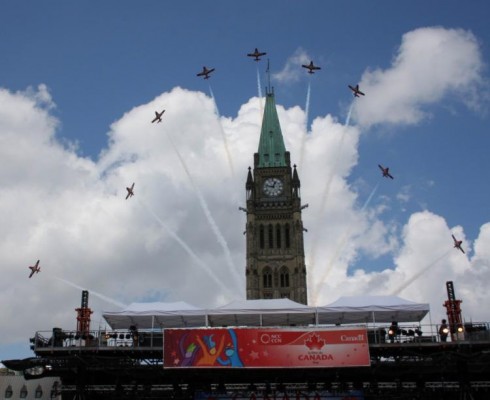 The RCAF Snowbirds maintained their time-honoured tradition of performing over Canada Day celebrations at Ottawa on July 1, despite weather warnings, including the possibility of tornadoes, in the area.
The team is now well into its performance season and hit the capital after performing at the Waterloo Air Show the previous weekend, where thousands of people took in a full program of flying events.
After the Canada Day performance, the Snowbirds headed to Moose Jaw for a show at their home base before doing a tour of Western Canada for July and most of August.
More Drone Trouble in Vancouver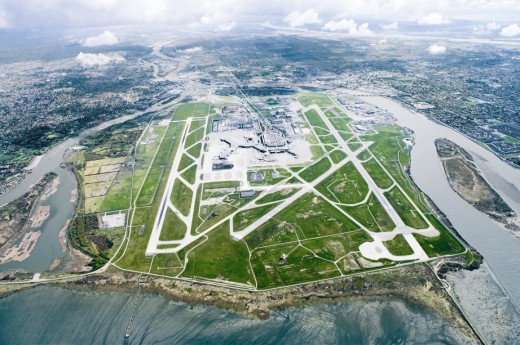 The RCMP is looking for the operator of a remotely piloted small aircraft near the approach to Vancouver International Airport.
A concerned citizen spotted the aircraft operating in potential conflict with landing aircraft and called the police. The incident was considered serious enough that police contacted the media to issue a warning to anyone thinking of doing the same.
"It puts people in danger and puts them at risk, puts the community at risk," RCMP Sgt. Cam Kowalski  told the CBC. "We take these incidents very seriously. It's incredibly dangerous and incredibly stupid so we will investigate this every way that we possibly can."
Vancouver seems to be a magnet for irresponsible drone use. Last month video shot from a drone above the glideslope to the westbound runways at YVR surfaced and sparked similar condemnation. In May, an Air Canada pilot reported almost hitting a drone on the same approach.
There have never been any verified reports of small drones colliding with aircraft but since consumer models can weigh up to 35 kilograms, it's reasonable to assume they could heavily damage an aircraft if they hit in the wrong place.
Kowalksi said there are a variety of criminal charges that could be laid against the drone operator and there are hefty fines under the CARs, too.
WestJet Video Wins Marketing Award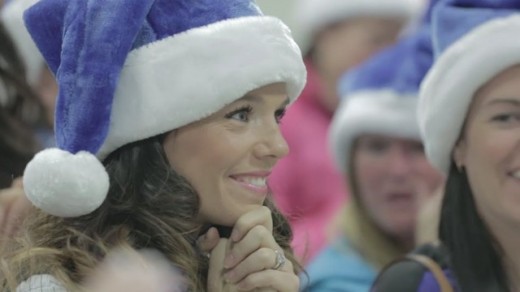 WestJet has earned a top award Cannes Lions International Festival of Creativity for a marketing video that made the airline's name synonymous with the Christmas spirit.
Every year the marketing department at WestJet creates tongue-in-cheek videos for April Fool's Day and does something for Christmas, too. They've become relatively popular over the years but it's probably safe to say that no one at the airline was prepared for the success of the Christmas Miracle video created last December.
To date, the video has attracted more than 35 million views and couldn't be considered anything less than a resounding public relations success. It was featured on television and news Web sites all over the world just as people were girding themselves for the annual Christmas travel ordeal. WestJet says the video has been viewed in every country of the world except, for whatever reason, Kosovo.
In case you're from Kosovo, the video follows an elaborate scheme in which passengers departing Hamilton and Toronto for Calgary gave their Christmas wishes to an online Santa at a video kiosk in the gate. By they time they arrived in Calgary, Westjet employees had gone shopping for the gifts and they appeared on the baggage carousel.
"This initiative was about crating a meaningul experience with out guests in an unexpected way and we're happy that our message of care resonated with millions around the world as well," said Bob Cummings, WestJet's VP of Sales, Marketing and Guest Experience.
Former Pilot Visits Wartime Canso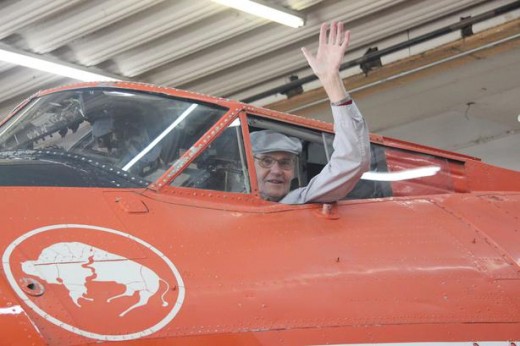 The last time Hal Burns saw Canso C-FNJE it was at a bleak Second World War outpost in Iceland where he flew it looking for German submarines.
A couple of weeks ago he sat in the cockpit again, ran the checklists from memory and did a virtual takeoff.
The old flying boat, a PBY that was given the Canso name because it was one of the 200 built in Quebec, is undergoing restoration by volunteers in Fairview, AB and Burns, a 91-year-old former RCAF captain, was overwhelmed at the sight of his former mount.
"First of all, I was amazed at the size of it. That was the thing that really sort of hit me because I never paid attention to that before…you just go along with it and flew the thing," Burns told the CBC. Burns and his crew spent 14-hour days scouring the North Atlantic for submarines but never saw one. He returned to Alberta, became an engineer and never flew again.
The aircraft in question spent decades as a water bomber with Buffalo Airways and was damaged in a landing accident in 2001. Buffalo dragged the old flying boat to shore and took the engines off it before abandoning the hull.
The Fairview group pulled, barged and drove the aircraft to Fairview where they're about a year from getting it airworthy.
Hadfield Gets Order of Canada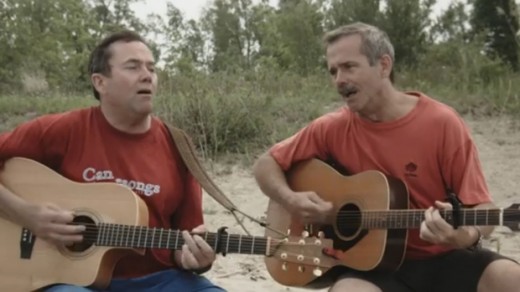 Col. Chris Hadfield (retired) is among the latest to be named an officer of the Order of Canada. The announcement came in the middle of a typically busy week for the former commander of the International Space Station.
He spent Monday at Vintage Wings of Canada's Youth Summit trying to inspire young people to reach for the stars as he did and on Canada Day he flew with the RCAF Snowbirds in their demonstration on Parliament Hill.
"I'm so delighted about the Order of Canada. That is such a privilege to be recognized that way," he told the Ottawa Citizen.
And then there's the video.
He and his brother Dave, who's written for Canadian Aviator, are featured in a music video extolling the virtues of Canadian cliches. It was released on Canada Day.
"It's a little self-mocking, self-congratulatory, tongue-in-cheek but quite nice tribute from the Hadfield family to the people of Canada."