Scroll Down to see all of this week's updates
Rescue Took Four Hours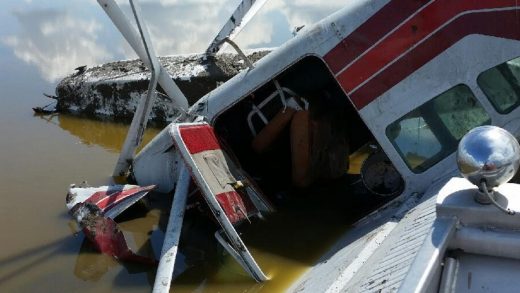 Local officials in Strathcona County near Edmonton are looking at ways to improve response time after an injured pilot waited more than four hours for rescue after crashing in Cooking Lake.
Ed Boychuck had engine trouble in his Cessna 180 floatplane shortly after takeoff and caught a wing on landing, flipping the plane.
He got himself out and had only minor injuries but first responders had their share of problems.
Because of the mud at the shore of the lake, they couldn't launch their boats quickly. After determining that Boychuck wasn't in any immediate danger after talking to him on the phone, they concentrated on getting out to him safely.
"We put the boat off, tried to get it through the mud," Deputy Fire Chief Devin Capcara told Global News. "They weren't able to get it through. They had to winch it back, reload it, move it to another spot, try it again, so all in all it took us almost four hours from the time we got there to the time we were able to get the boat in the water and get out there."
"Frustrating for everybody there," Capcara added. "But once we knew that the gentleman was safe and had relatively minor injuries- we switched from an emergent mode to try to get there as safely and effectively as we can."
Meanwhile, local resident Jim Meyer launched his canoe and made it to the crash scene in about 40 minutes. He gave Boychuck water and the two waited in his canoe until the rescuers arrived.
Boychuck said he understands the fire department did its best and he has no hard feelings about the time it took to get to him. He said he hopes it was a learning experience.
"I have nothing but praise for Strathcona County Fire and Jim Meyer," Boychuck said. "They had a few problems but I'm OK with that. Everything worked out great."
Team Spartan Eyes Training Centre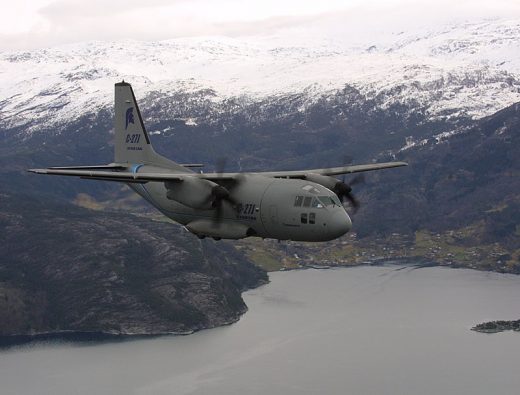 The consortium of companies promoting the C-27 Spartan as Canada's next search and rescue aircraft have upped the ante.
The company has pledged to build a 72,000 square foot training centre in Comox if its selected to supply the new aircraft.
"We chose Comox as the training centre because of its unique position in the country," said Team Spartan spokesman Steve Lucas, at a press conference in nearby Courtenay last week. "It's an ideal location, not only because of its proximity to other SAR facilities, but most importantly for its proximity to nearby mountain ranges and year-round open water, all of which is required for proper fixed-engine search and rescue training.
"The training centre to be built will be a three-storey facility, with around 72,000 square feet of space and will house training classrooms, flight simulators, mission simulators, maintenance simulators and a training hangar to house a full-scale C-27J maintenance training aircraft platform."
The C-27 is competing against the C-130J and Airbus C295 for the fixed wing search and rescue aircraft replacement project. The new platform will replace the ancient Buffalo.
Pilot Orders Pizza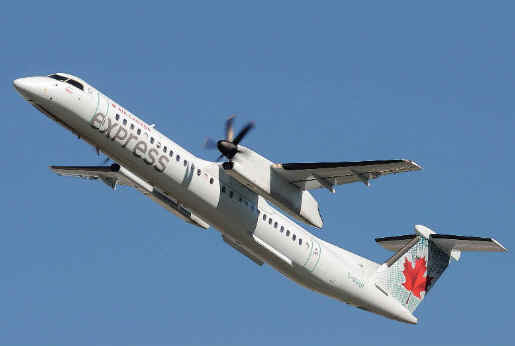 An Air Canada Express pilot used his personal credit card to order pizza for famished passengers stuck on the ramp of a Wyoming airport.
High winds forced the aircraft, operated by Sky Regional, to divert from the destination of Denver to Cheyenne, Wyoming. Then the winds in Cheyenne prevented a takeoff.
While they waited out the weather, the supply of pretzels and cookies ran low and stomachs grumbled for something more substantial.
When the airline refused to order in food, the captain stepped up and put a planeload of pizza on his credit card.
The passengers never got to enjoy it, however. The winds abated and the crew elected to make an immediate takeoff.
Passengers got meal vouchers when they got to Denver and were offered a 20 percent discount on future flights.
Musketeer Recovered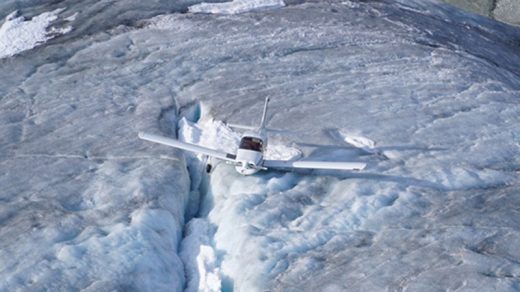 A Beech Musketeer that crash landed on a B.C. glacier last month has been flown back to its home airport under a helicopter.
Owner Vern Hannah said he and his partners have a sentimental attachment to the 1963 aircraft, which he put on a glacier after getting caught in downdrafts on a flight to Whistler from his base in Pitt Meadows. The pilot has hung up his headset but the aircraft will fly again.
"It's a good, hard-working airplane," Hannah told Global News. "We'll put it back together and it'll fly again."
The crash landing sparked a massive search and the three occupants of the airplane were spotted hiking out the next day. They were virtually uninjured.
The rescue of the aircraft was just as complicated. Blackcomb helicopters used cargo nets over the wings to destroy lift and carefully lifted the Beech off the snow.
The accompanying video includes unique views from a camera attached to the sling.