Scroll Down to see all of this week's updates
WestJet to Buy Wide-Bodies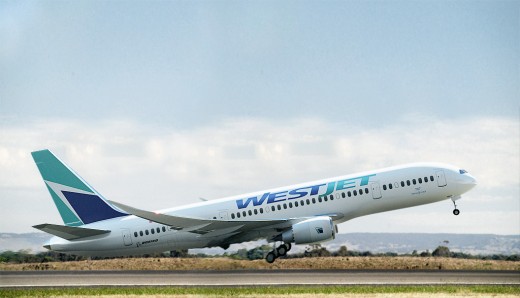 WestJet has confirmed it will acquire four of its own wide-body aircraft by late 2015 to expand its international service.
The aircraft, which will most likely be leased, given the tight timeline, will be used at first on the airline's popular non-stops to Hawaii from Calgary and Edmonton. It offers that route now but uses Boeing 757-200s operated by Thomas Cook.
It seems likely that WestJet will opt for Boeing aircraft, given its all-Boeing 737 fleet. If WestJet wants new fuel-efficient aircraft, that means either 777s or 787s, both of which are substantially larger than a 757. If it's testing the waters, there are plenty of 767s on the market.
Whatever the equipment, the decision signals WestJet's intention to compete directly with Air Canada on lucrative overseas routes. It will announce the summer routes for the wide-bodies later.
"This is the natural, next-step evolution for WestJet," said CEO Gregg Saretsky.
F-35 Return To Flight Imminent?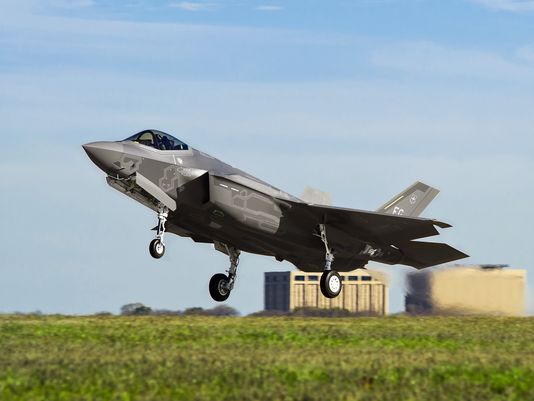 There were a lot of disappointed people when the U.S. Air Force grounded its fleet of 97 F-35 fighters last week but not all of them were in the U.S. (or Canada).
Several prominent air shows in the U.K. are banking on the appearance of the aircraft as a headliner in the next few weeks but there is no guarantee the plane will perform.
An engine fire on the ground at Eglin Air Force Base in Florida prompted the grounding and experts have been working to figure out the cause and presumably the prevention strategy to keep it from happening again.
Meanwhile, organizers of the Royal International Air Tattoo and the Farnborough Air Show are crossing their fingers they'll be successful.
The F-35 has never appeared outside the U.S. and plans were to fly aircraft to the U.K. for the shows.
Lockheed Martin will continue to promote the aircraft as a replacement for Canada's CF-18 fleet at air shows across the country but no F-35s are scheduled to fly.
Skyservice Buys Star Tracking System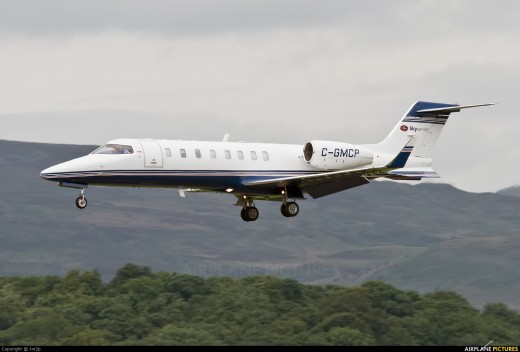 A Canadian charter company has purchased a Canadian solution to its flight tracking needs.
Skyservice Business Aviation will equip its Learjet 45 air ambulance fleet with the STAR-A.D.S real-time tracking system.
The system, developed by Toronto-based Star Navigation will transmit data from the engines and other systems to Skyservice's Montreal headquarters to allow staff to monitor the health of those systems and prevent expensive AOG events in far-flung places.
The system will also allow Skyservice to monitor the location and status of all its Lears while they're in the air.
Skyservice President Sam Cimone said the system will "ensure better utilization of the aircraft and safety for the passenger."
Start-up Airlines Promise Low Fares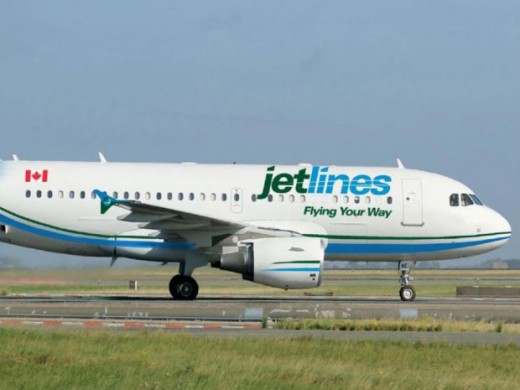 Two new airlines are promising to slash airfares and provide real competition for a market dominated by WestJet and Air Canada.
The man behind one of them knows something about disrupting the market that way.
WestJet co-founder Tim Morgan is behind Jet Naked and will offer air fares up to 40 percent less than those charged by the majors. As its name suggests, Jet Naked will follow the Spirit Airlines model and charge for everything but a seat and a seatbelt. Extra charges will be levied for carry-on luggage, checked bags drinks and meals.
Three Boeing 737s have been secured and the company is now trying to raise $30 million to $50 million to get going. It's targeting the cross-border flyers who take advantage of low fares at small U.S. border airports like Bellingham, Washington, Buffalo and Plattsburg, New York.
The company has not said when it will start flying.
Meanwhile, Vancouver-based Canada Jetlines says it can make a go of providing low-cost service to western Canadian markets like Winnipeg, Regina and Edmonton that it considers "underserved."
Canada Jetlines hopes to launch in early 2015. It too, will follow the Spirit model and charge extra fees for everything beyond a seat.
Flight School Makes A Busy Airport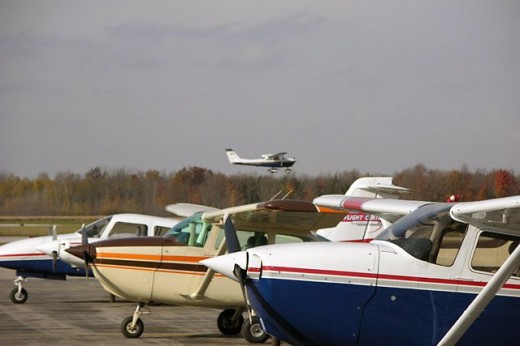 A busy flight school means a busy airport.
Waterloo-Wellington Flight Centre's activity made the Region of Waterloo International Airport the 16th busiest airport in Canada in 2013.
The school was responsible for 61,000 of the 107,000 airport movements in 2013. That's a lot of touch and goes.
The airport has airline service to Chicago and Calgary and Sunwing flies charters to sunny location in the winter. About 139,000 passengers went through the facility in 2013.
Waterloo Coun. Sean Strickland told the Waterloo Record the airport doesn't get any direct financial benefit from the flight school average of about 165 movements a day because it pays a flat rate for each aircraft.