Scroll Down to see all of this week's updates
More CSeries Orders Coming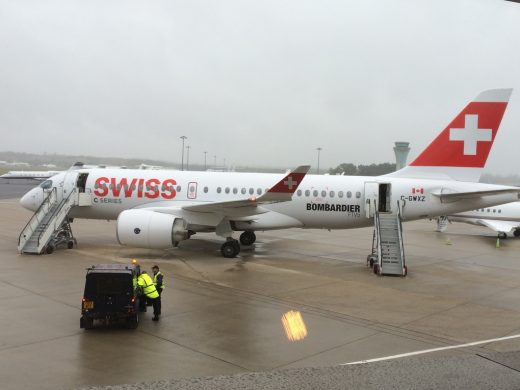 Bombardier is hinting a "large European carrier" will be next to order its CSeries airliner.
In an interview with the National Post at the Farnborough Air Show Fred Cromer, the head the company's commercial aircraft division, said the aircraft is gaining traction as an alternative to Boeing and Airbus small airliners.
"We're gaining the attention of airlines in every region," Cromer said "A European carrier, a large European carrier, would be good."
Bombardier rode to Farnborough on the momentum of two major orders, one from Delta for 75 airplanes and another from Air Canada for 45.
Those orders were considered crucial in giving other potential customers confidence the aircraft would be built in big enough numbers to be well supported in the field.
Meanwhile, Transport Canada has certified the largest and most popular version of the aircraft, the CS300 and it will go into service with Air Baltic by the end of the year.
The first revenue flight of the CS100 will take place on Friday when Swiss International takes one to Paris.
Cropduster Pilot Killed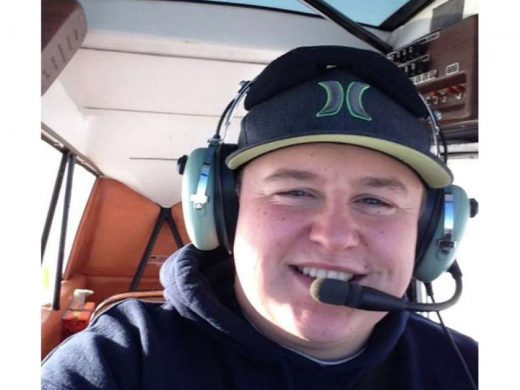 A 22-year-old aerial application pilot died last week in an accident in southern Saskatchewan.
Colby Becker died when the aircraft he was flying went down near Moosomin. He was apparently spraying at the time and there was no indication of problems before he crashed.
"He was very dedicated to flying," his father Dean told local media. "He had his own plane. We still don't know what happened. They can't figure out what went wrong. He never hit anything, it just crashed."
Becker was working for AB Dunsmore and Sons in his first season as a spray pilot. He got his pilot licence as a teenager and was devoted to aviation.
Transport Canada and the RCMP are investigating but have released no updates on the crash.
F-35 Officially Back in Running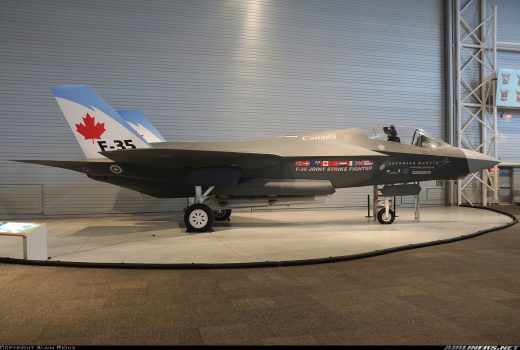 Lockheed Martin is now officially back in the running to supply a replacement for Canada's CF-18 fighters.
Officials of the Fort Worth company took part in a conference call with four other contenders for the mult-billion-dollar deal. They are Boeing, Dassault, Saab and Eurofighter.
During last year's election campaign, then-Liberal leader Justin Trudeau promised to end Canada's participation in the multinational effort to develop the high-tech fighter.
But there appears to have been a change of heart in Ottawa and Lockheed Martin has never taken Trudeau's position to heart.
A new consultation process has begun to sort out who will replace the F-18s.
Meanwhile, the government is expected to pick a winner in the $2.3 billion competition to supply new fixed wing search and rescue aircraft by the end of the year.
The C-27J Spartan, Airbus C-295 and Embraer KC-390 are in the running.
Buffalo Joe's New Ride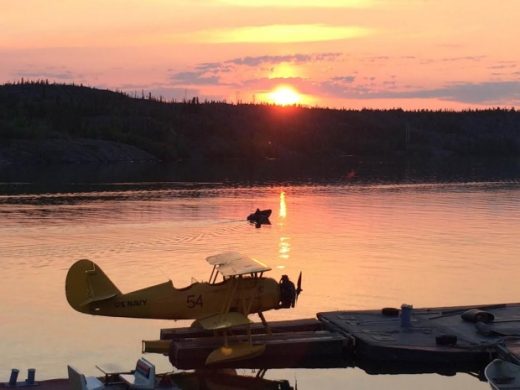 Buffalo Airways founder Joe McBryan has added another splash of colour to the Yellowknife aviation scene.
The colourful aviation icon recently bought a rare Naval Aircraft Factory N3N. The aircraft was built with conventional gear and a single float with sponsons on the wings.
McBryan bought the much-harder-to-fly float version.
He told the CBC that he bought the airplane because he wanted to and for no other reason.
"I have no logical reason to own it or want it," he says matter-of-factly. "That fine line between want and need. I crossed the line and now I have the airplane."
The aircraft was built by the government factory in Philadelphia in 1941 and was one of almost 1,000 built. It was the last biplane operated by the U.S. military and was used as a primary flight trainer for naval aviators.
It has a Wright radial engine and the unique single float configuration is an eye catcher.
It also makes it a handful to land and take off.
"It takes a lot more balancing of the airplane than it does with an ordinary float plane," he says. "This is like always skating with one skate on, or two feet in one boot."