Scroll Down to see all of this week's updates
Airshow Pilot Honoured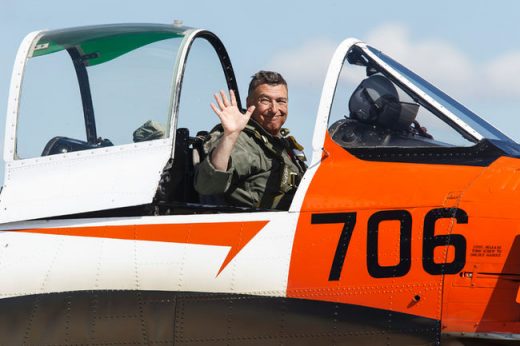 Performers at the Wetaskiwin Air Show were scheduled to pay tribute to Calgary air show pilot Bruce Evans during the show which was set to go on Wednesday night.
Evans died when his T-28 Trojan crashed at the Cold Lake Air Show last Sunday. He was a well respected pilot on the circuit and known for his generosity and love of flying.
"It was very tragic to hear about Bruce," Stefan Trischuk, a Saskatchewan-based pilot who had performed alongside Evans in numerous shows, told the CBC. "This is such a small community of airshow pilots.
"We all share the same passion. It is very specialized what we do and it is like a family so when you lose one of your fellow pilots from this small community of airshow pilots, it hits home very hard."
Evans was also a volunteer pilot for Vintage Wings of Canada and well known in the Canadian warbird community.
Witness reports vary considerably on the circumstances of the crash but he may have been coming out of a loop when the aircraft crashed.
He'd owned the Trojan since 2007.
Transat Pilots Arrested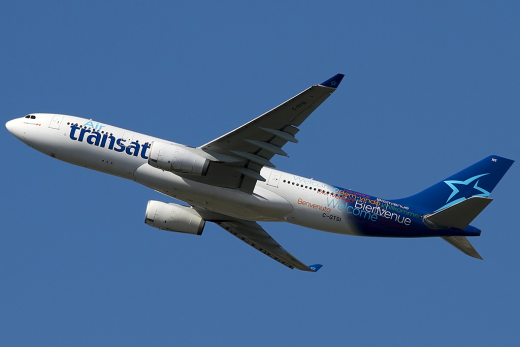 Two Air Transat pilots remain in jail in Scotland after they were pulled off the A330 they were scheduled to fly to Toronto on Monday.
The pilots were already in the cockpit when police arrived to take them to the station. The two have appeared in court but Air Transat is not involved, according the the airline. The two have their own lawyers.
"We will await the results of the investigation and judicial proceedings before commenting on the matter, before making any further comments," the airline said in a statement. "The safety of our crews and passengers is, and will remain, a top priority at Air Transat."
The flight was delayed 20 hours and passengers were put up in a hotel until a replacement crew could get to Glasgow.
It's not clear what prompted the investigation and resulting arrest but the consequences are potentially serious. The pilots could face two years in prison if it's proven they had more than nine micrograms of alcohol per 100 millilitres of blood in their system.
Passengers took to social media to express outrage and relief at the turn of events.
Mars Attracts Celebrity Pilot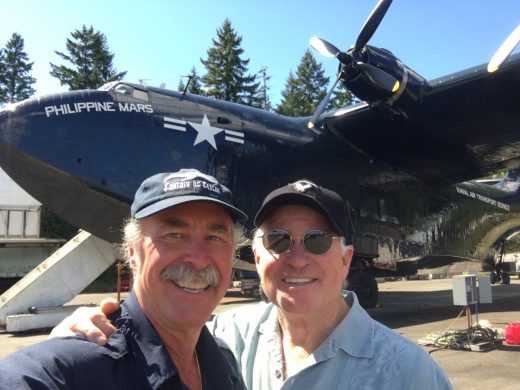 Well known vintage aircraft collector Kermit Weeks will be at the controls of the Martin Mars flying boat on its trip to EAA AirVenture this week.
Weeks owns a large collection of aircraft at a museum in Kissimmee, Florida and is reportedly paying $40,000 for the fuel on the eight-hour trip.
"My personal thing here is I truly believe I'm being part of history,"  Weeks told CTV News. "Kind of at the end of the swan song of the airplane's history, unless it goes to another owner. I have my doubts whether or not the airplane will continue flying."
The aircraft will be based at the AirVenture seaplane base on Lake Winnebago during the show, which begins next Monday.
Owner Couslon Air Tankers is trying to drum up business for his effort to get well-off pilots to earn type ratings in the huge aircraft.
The company lost a contract with the B.C. government for firefighting in 2014 but the Mars was called into action last year for a major fire near its base in Port Alberni.
Another Mars, painted in U.S. Navy livery, was floated last week in Sproat Lake. Coulson wants to trade that airplane to the Naval Aviation Museum in Pensacola, Florida but the deal is tied up in red tape on both sides of the border.
Seat Bidding on New Leaf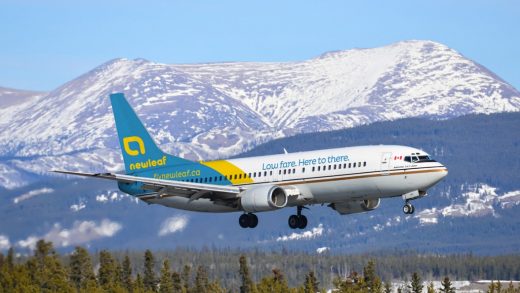 Competition for airline passengers just got more intense as New Leaf Travel announced it will allow bidding for unsold seats.
The company, which hasn't flown yet, is teaming with Calgary-based Jump On Flyaways for the scheme.
Jump On will collect bids on the unsold seats and let the airlines decide whether to accept those bids.
Airline passenger loads are typically around 85 percent with wide variety of fares. The carriers don't typically fire sale the seats because they want to keep prices as high as possible while maintaining competition.
New Leaf is scheduled to start operation Aug. 21. It's not an airline. Passengers will fly on Boeing 737-400s operated by Kelowna-based  Flair Air.