Scroll Down to see all of this week's updates
Canada At AirVenture Oshkosh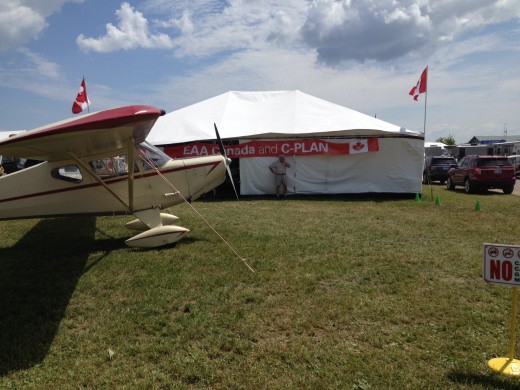 As always there's a large Canadian presence at AirVenture Oshkosh and the Canadian Owners and Pilots Association is using the U.S. event to reach out to Canadian pilots.
EAA provides a large space on the grounds in a prime location for EAA Canada to put up a tent and host a variety of events.
COPA is taking part this year with seminars on a variety of topics that are always attended by a room full of attentive Canadian pilots.
COPA's new president Bernard Gervais is also using the area as home base for his opportunity to meet as many members as possible as  they file through the busy show.
Any Canadian  attending AirVenture should make a point of visiting the booth. It's just north of Ford's big presence and there's a Fleet Canuck out front.
Wife Watches Husband's Forced Landing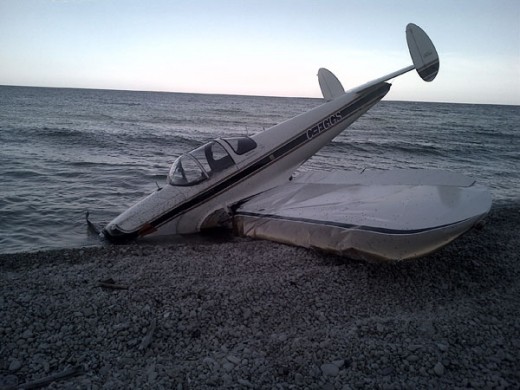 An Ontario pilot had a lot of things going for him when something went wrong with his ERCO Ercoupe over Lake Michigan on July 18.
The pilot, identified as Robert Kelly, set the little airplane down on the beach of St. Martin Island but it's not a smooth and sandy surface. The aircraft was substantially damaged but Kelly was able to get out.
Under most scenarios like this, a long, lonely wait would have been the next thing for Kelly but he was out of there in just a few minutes.
Kelly's wife was flying another plane and circled her husband while she made a distress call. A U.S. Customs and Border Patrol helicopter just happened to be returning from a training mission at the time and diverted to the island to pick Kelly up.
"The quick thinking and precision flying of this aircrew was instrumental in this rescue," said Mike Bishop, Director of Air Operations. "We could not have asked for a better outcome and I am very proud that my guys could reunite this husband and wife."
Siberian Flight Delayed in Edmonton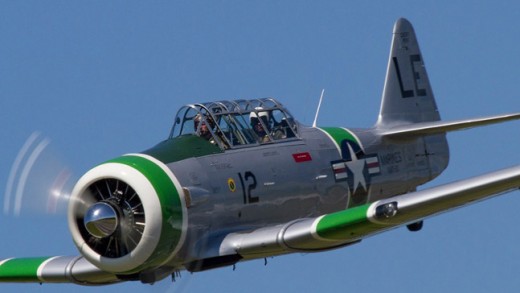 A flight re-enacting a little-known part of Canadian aviation history hit a snag at a stop in Edmonton on Tuesday.
Russian, American and Canadian pilots are flying T-6s and DC-3s are flying from Great Falls, Montana to Krasnoyarsk, Russia in a recreation of some of the 8,000 ferry flights from the U.S. to Russia as part of the Lend-Lease program from 1942-1945.
The U.S. sent huge amounts of war materiel to Russia during the war and the air bridge through Canada was a secret operation that allowed a less risky transfer of the high value assets, although 177 aircraft of the 8,000 were lost in accidents.
The first stage of the flight, which is to Fairbanks, will end Friday and then it will continue another 3,000 km. to Russia after that.
One of the T-6s had engine issues in Edmonton and had to be checked out. It was fixed and will join the others on the delayed next leg.
The effort is sponsored by Wargaming, an online game developer and was put together by Washington State group Bravo 369 Flight.
WestJet Pilots Vote On Union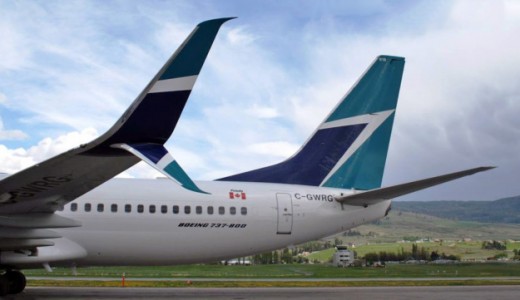 WestJet pilots began voting this week on whether to form a union.
The WestJet Professional Pilots Association has been leading the effort to get the majority of pilots to sign union cards and form an official bargaining unit.
The group is not giving media interviews but it has laid out its position on its Web site and insists that having full bargaining rights for pilots is not an attack on WestJet. The organizers are reported to be getting help in the organizing drive from the Airline Pilots Association but that has not been confirmed.
WestJet has responded by asking pilots to think about the impact a union would have on things like profit sharing and corporate culture.
"Having a union as your exclusive bargaining agent would have a significant impact on the nature of your employment and the way the company and employees interact with each other," CEO Gregg Saretsky said in the email last month.
But some employees, including flight attendants, say the team spirit that dominated the company in its first 15 years is waning as the airline grows and shareholder concerns go front and centre.
The vote will last until Aug. 5 and more than 1,200 pilots, including those who work for the regional spinoff Encore, are allowed to vote.