Scroll Down to see all of this week's updates
Canadians Featured at AirVenture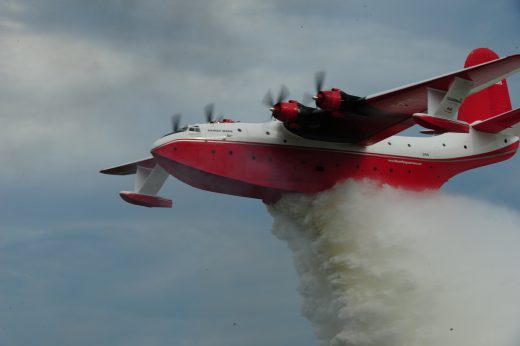 The thousands who attend EAA AirVenture are getting a good look at the skill and enterprise of Canadian aviators.
A significant percentage of the daily afternoon air show features Canadian acts.
The RCAF Snowbirds return to Oshkosh for the first time in 30 years as headliners of the weekend air shows.
The gigantic Martin Mars flying boat is putting on several demonstrations of firefighting drops at Wittman Regional Airport.
Also taking part are the Canadian Harvard demonstration team.
EAA Canada has a Canadian pavilion on the show grounds and the Canadian Owners and Pilots Association have several representatives at the show.
Murphy Unveils the Radical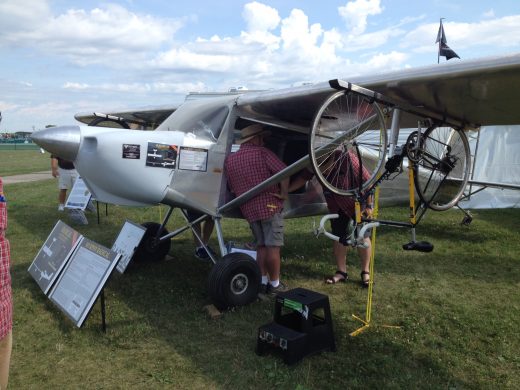 Murphy Aircraft is ramping up production of a new aircraft and had it on display at EAA AirVenture.
The Radical will be available as a kit, quick-build kit or a fully manufactured aircraft.
Manager Zrinko Ameril said the build options will accommodate the widest possible market segment.
"You either have money or you have time," he said, noting the new aircraft is the company's first foray into the factory-built (builder assist) segment.
The new aircraft is STOL and can take engines as large as 220 horsepower.
A unique feature is the addition of under-wing bicycle racks that hold full-sized bikes.
Viking Eyeing CL-415 Production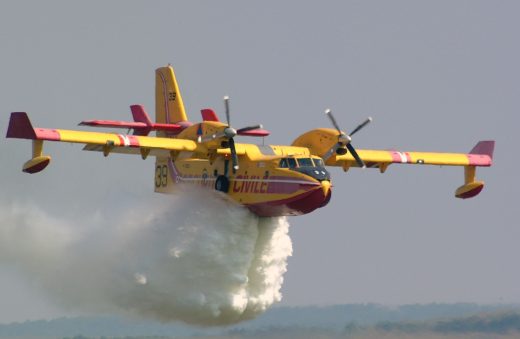 Viking Air is not ruling out resuming production of the CL-415 amphibious water bomber.
In recent interviews, Viking CEO Dave Curtis has said that resuming production remains a possibility and the company is able to take that on.
"Absolutely, we are capable of building a new aircraft," he told Flightglobal in July.
The Victoria, B.C. company bought the type certificate for the iconic aircraft from Bombardier in June.
Bombardier hasn't built a CL-415 since 2015 but there are about 170 in service, mainly in Europe.
The CL-415 is the latest iteration of the CL-215 water-scooping flying boat first developed by Canadair in the 1960s. It's widely used by European government-run firefighting agencies.
Bombardier suspended the program last year, possibly as a cost saving measure to free up resources for its CSeries program.
Viking has said it will not resume production, at least not immediately, but will concentrate on keeping the existing fleet flying.
A new facility in Calgary will be the base of that operation and more than 40 people will be hired to run it. Many of those hired will be people who were laid off when sales slipped for the Twin Otter Series 400 that Viking manufactures.
Big Flight School For Cornwall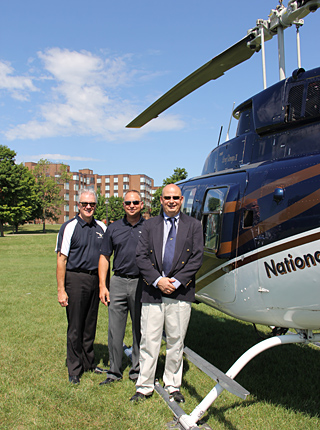 Ottawa Aviation Services has announced a deal with Nav Canada to use its training campus at Cornwall, Ontario for a large flight training centre.
The Nav Centre used to be where all air traffic controllers were trained when Transport Canada ran the system and NavCanada inherited it. NavCanada has spread training to regional training centres and the campus, with its dorms, recreational and educational facilities at Cornwall Airport have free space
"We are excited about this opportunity with OAS to establish world-class pilot training programs at the NAV CENTRE," said Kim Coe-Turner, General Manager, NAV CENTRE. " It is a perfect fit for NAV CENTRE and augments what NAV CANADA offers internationally".
OAS CEO Cedric Paillard said the plan is to train hundreds of new pilots annually from Canada and all over the world.
"We look forward to working with NAV CANADA, the NAV CENTRE, the City of Cornwall and surrounding communities to place the Cornwall area on the map of professional pilot training destinations," added Mr. Paillard.
OAS has a deal with National Helicopters to train 100 Chinese helicopter pilots at the centre.