Scroll Down to see all of this week's updates
Seaplane Simulator at Victoria Flying Club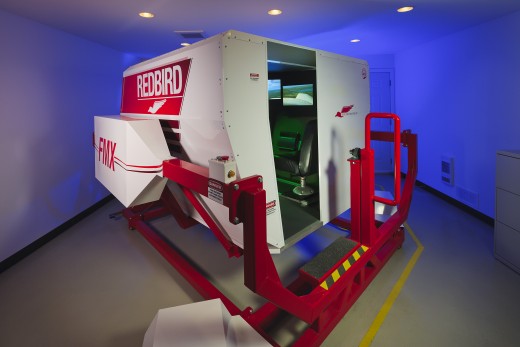 Victoria Flying Club members are celebrating the creation of what they believe is the world's first full motion seaplane simulator for use in their popular seaplane training program.
The simulator is a Redbird FMX with software and graphics added to simulate the marine environment.
"With the technical savvy and expertise of VFC member Peter Lagergren blazing the way, we have made several advances within the flight training world.  Through accurate aerodynamic software calibration improvements, Peter has enhanced the fidelity and performance capabilities of all aircraft configurations we offer.  With the augmented visual graphic software created by Don Grovestine, VFC's FMX provides the most advanced and realistic experience possible.  Additionally, through several software and hardware reconfigurations, VFC's FMX has become the world's first 'Full Motion Seaplane Flight Training Device',"  the club said in a news release.
While it's no substitute for actually flying the plane in many circumstances, the sim will provide students with a lower-cost alternative for procedures training and for learning some of the finer points of navigating on the water without racking up expensive Hobbs time.
The VFC's tinkering naturally caught the attention of the folks at Redbird and the company is now working with the club on some other simulator enhancements.
Although it had its genesis in some hangar talk, not just anyone could reprogram a sophisticated flight training device. The club says Lagergren's education and background made it all possible.
"A transplanted American with a 40 year research and development career in satellite data communication, Lagergren's accomplishments also include a Commercial Pilot Licence and  4000+  flight hours, including 275 Cobra combat missions in Vietnam, and 500 hours as an advanced phase military IP. He also flew as the solo man in a three ship T-28 aerobatic airshow team," the club's release said.
Lagergren said he found some deficiencies with the software on the machine as delivered from Redbird (and configured for normal ground operations) so he looked under the hood and figured out how to make it work better. One thing led to another and the seaplane sim was born.
"It's a great way for experienced float plane pilots to renew their skills before going out on the water and a great way for float plane beginners to experience it all before doing it for real,"  he said.
Ironically, there will soon be another seaplane sim practically next door to the club. As we reported last week, Viking Air and Pacific Sky are building a training facility with a Level D simulator that will include a Twin Otter Series 400 on floats.
RCAF to the Rescue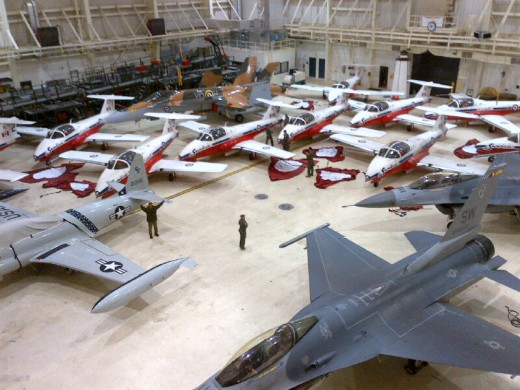 When a major hail storm threatened hundreds of millions of dollars worth of aircraft on the ramp at North Kingstown, Rhode Island last Sunday, RCAF crew members from the CF-18 demo team and the Snowbirds leapt into action.
A revised forecast in the late afternoon predicted heavy hail for the airport and that can wreak havoc with aircraft.
The CF-18 and Snowbird crews quickly got their birds under cover and then marshaled two American F-16s and a privately owned T-33 into a hangar not designed for so many aircraft.
"Me and my team, Master Corporal Patrice Girard, Master Corporal Denis Roy, Corporal Jonathan Seguin and Captain Beaulieu helped tow the Snowbirds' aircraft, 2 F-16s, 1 T-33 and our demo jet inside and out of the hailstorm," said Sergeant René Lanteigne, the East Maintenance team crew chief.
Then they noticed the Blue Angels hadn't finished securing their seven F/A-18s and helped the Marines get their pricey show planes tucked indoors just before the deluge came.
The CF-18 team will do a flyby and demonstration to kick off the Fallen 4 Marathon on June 6 in Mayerthorpe, Alberta. The event honours the memory of four RCMP officers killed in the line of duty in Mayerthorpe in March of 2005.
Aircraft Replacements Vetted by Panel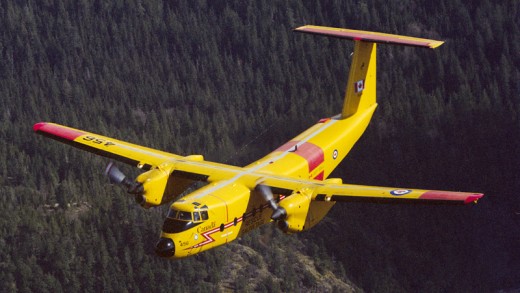 The federal government has created a new Independent Review Panel for Defence Acquisition to keep an eye on military purchases.
Just how this will affect some major procurements on tap for the RCAF isn't immediately known but the creation of new levels of bureaucracy doesn't usually speed things up.
The RCAF desperately needs new fixed wing search and rescue aircraft, a replacement for the 50-year-old Sea King helicopter fleet and its frontline fighters but all of those procurements are mired in controversy.
The final say on all of them will be with the government but it's expected that the new panel will heavily influence those decisions. Sitting on the review panel are former Acting Chief of Defence Staff Larry Murray; David Caddey, a former senior executive and program manager for MacDonald Dettwiler and Associates, a significant military contractor; Martin Gagne, a former Canadian Armed Forces aerospace engineering officer and current member of the board of directors of the Canadian Association of Defence and Security Industries and Renee Jolicoeur, a career bureaucrat who left public service as the associate deputy minister of public works and government services; Philippe Lagasse, an associate professor of public and international affairs at the University of Ottawa.
Hall of Fame Induction June 4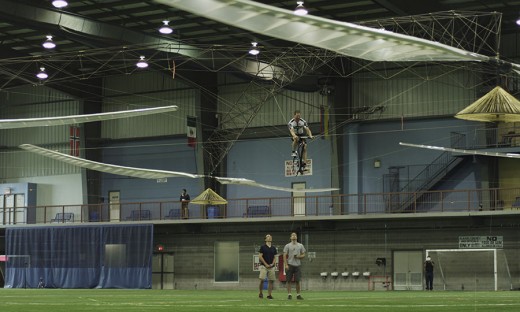 Canada's Aviation Hall of Fame will honour four new inductees at its annual dinner Thursday. This year's event is being held at Pearson Airport in Toronto.
Among the inductees are Capt. Roy Brown, the Canadian Royal Air Force pilot credited with downing Baron Manfred von Richtofen, the Red Baron, in the First World War. It's now become regarded as historical fact that the Red Baron was actually killed by ground fire but regardless of that controversy Brown was a distinguished officer in the war and went on to found an airline and work as the editor of Canadian Aviation magazine, which is an ancestor of Canadian Aviator.
Also on the list are O.B. Philp, the founder of the Snowbirds and military aviators Jim McBride and George Miller.
The dinner will also honour AeroVelo, the Canadian company that claimed the Sikorsky Prize for human-powered helicopter flight. The firm will be awarded the Belt of Orion award.