Scroll Down to see all of this week's updates
2014 Hall of Fame Inductees Honoured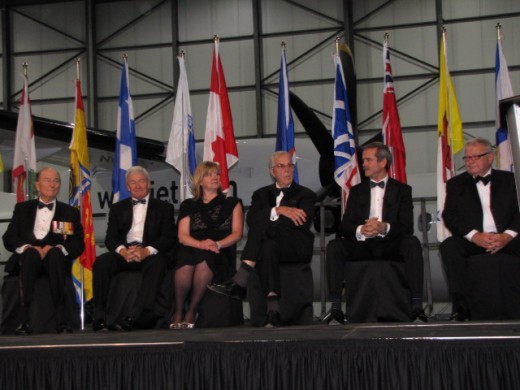 Retired Canadian astronaut Col. Chris Hadfield (Ret.) welcomed 2014 Canadian Aviation Hall of Fame inductees Clive Beddoe, Lorna deBlicquy, Robert Engle, and Fred Moore at a gala ceremony in Calgary last week.
This year's ceremonies took place at the campus hangar of WestJet Airlines on May 29. Held in front of a sparkling, factory-new Bombardier Q400 in WestJet Encore livery, the event was attended by many legends of Canadian aviation, including World War II hero J.F. "Stocky" Edwards, famed de Havilland test pilot Russ Bannock, and the Honorary Colonel of 410 Tactical Fighter Training Squadron, John "Blue" Melbourne.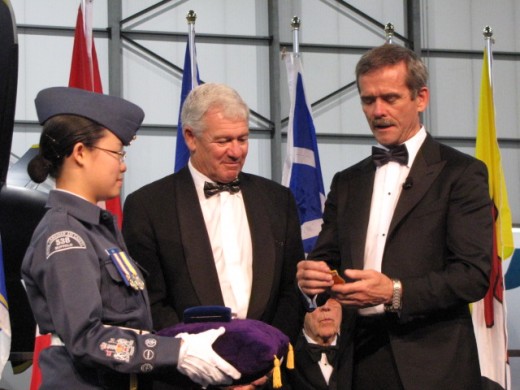 A compassionate, razor-sharp entrepreneur who immigrated to Canada in the 1970s, Clive Beddoe and his partners created the monumental success that is now WestJet Airlines in 1996. A life-long aviation enthusiast and pilot, Beddoe created one of Canada's most successful airlines through force of his leadership, intellect, and infectious enthusiasm.
A highly gifted flight instructor and experienced bush pilot, Lorna deBlicquy's honour was awarded posthumously.   Disregarding the heavy pressures facing women in a male-dominated industry during the 1970s and backed up by impressive and irrefutable flying credentials, Lorna was selected as a Transport Canada Aviation Regulation Inspector in 1977—the first woman ever to fill the role.
Anyone who has marvelled at the sight of a Lockheed Hercules in civilian markings on the Yellowknife ramp will appreciate the outstanding contributions that Robert Engle brought to Canadian aviation. Arriving in the north on a Cessna 180 on floats, Robert turned his passion into one of the most successful airlines in Canadian history. His airline—Air Northwest, precursor to NWT Air—would go on to connect the north with the rest of Canada, be it via single Otter or modern 737.
Graduating in 1952, Fred Moore was the youngest-ever graduate of the fabled United States Air Force Test Pilot School. Fred went on to conduct production and developmental flight test on almost every fast jet that the Royal Canadian Air Force procured between 1952 and 1963, including the CT-133 Silver Star, F-86 Sabre, CF-100 Canuck, and CF-104 Starfighter. On retirement, Fred pursued a highly successful career in civilian aviation, retiring as Senior Vice-President of Canadian Helicopters Corporation in 1991.
 Remains Recovered of Anson Crew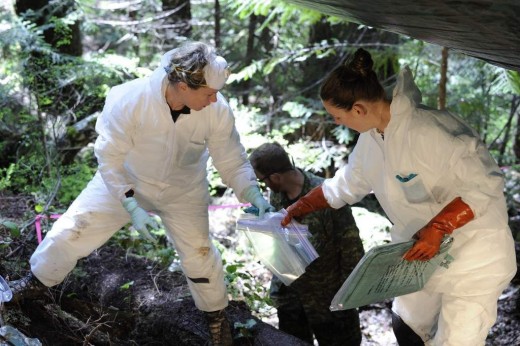 Four airmen took off from Patricia Bay, BC on a navigation training exercise in their Avro Anson L7056 aircraft on October 30, 1942, never to return and the mystery of their disappearance has finally been resolved.
The flight crew from Royal Canadian Air Force (RCAF) 32 Operational Training Unit—RCAF Sergeant William Baird, RAF Pilot Officers Charles George Fox, Anthony William Lawrence, and RAF Sergeant Robert Ernest Luckock—were presumed to have died after the subsequent search operation failed to locate them.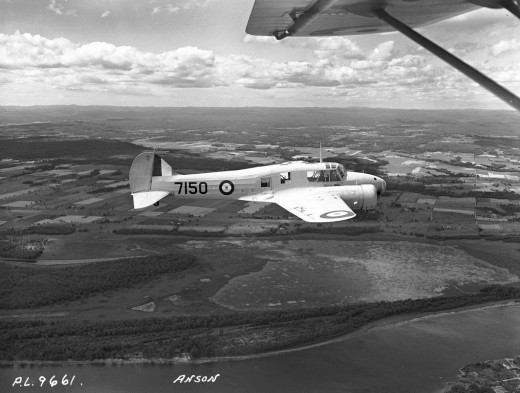 A logging crew from Teal-Jones Cedar Products Limited was working a mountainside near Port Renfrew on southwestern Vancouver Island last October when they discovered the wreckage of the long-lost flight.
Department of National Defence (DND) surveyed the site and consulted with BC Coroners Service after discovering human remains. Environmental conditions at that time were unsuitable for an immediate recovery but DND worked collaboratively with BC Coroners to complete the recovery operation from May 5 to 9, 2014.
"We will never forget the sacrifice of those who came before us and the importance of recovering our fellow airmen cannot be understated," says Lieutenant-General Yvan Blondin, commander of the RCAF. "No matter how much time passes, doing the right thing for our people and for their families is an Air Force priority."–Ivan Hansen
Ornge Faces Labour Code Charges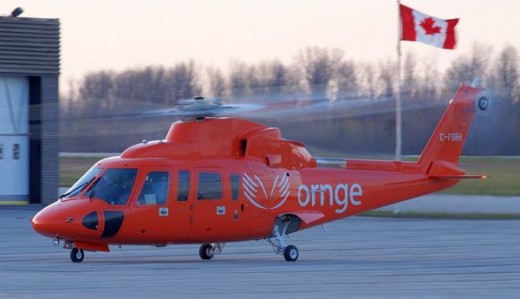 Ornge, the troubled air ambulance provider for Ontario is facing 17 Labour Code charges resulting from the fatal crash of one of its helicopters in Northern Ontario in 2013.
Four Ornge employees died when their S-76A helicopter crashed a few minutes after taking off on a flight from Moosonee to Attawapiskat.
CBC is reporting that it's alleged the pilots at the controls of the helicopter were inexperienced and not properly trained to carry out the mission and that at least one of the pilots had not yet completed his pilot proficiency check on that aircraft.
It also says Ornge is alleged to have violated an internal policy that forbids the pairing of inexperienced crew members with each other on the same flight, the so-called "green-on-green" rule.
Ornge confirmed it had been served with the charges and said it's been working since the accident to update and improve its safety practices, particularly with regard to night flights.
Ornge is also being investigated by the OPP for allegedly misusing public funds.
Engine Failure Stalls CSeries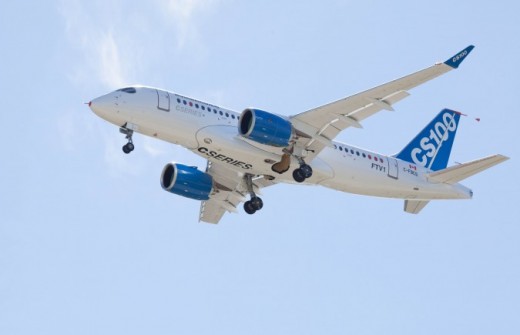 Bombardier says it's hoping the investigation into an uncontained engine failure during ground testing of one of its CSeries test aircraft is completed quickly so it can get back to flight testing.
The fire occurred May 29 at Mirabel and damaged the aircraft as well as the engine.
Bombardier says it has grounded its fleet of four flight test aircraft as it works with authorities and engine maker Pratt and Whitney to determine a cause and a fix.
Bombardier spokesman Mark Duchesne said he hopes all the authorities get to work quickly.
"We hope the investigation will proceed quickly so that we can resume flight tests as soon as possible," Duchesne said.
The incident has raised yet another concern about the program, which has been delayed several times but even financial analysts are calling for some perspective on the latest incident.
"The whole point of 'testing' an aircraft is to find out if everything works perfectly — and then fix it before it enters service," Robert Stallard, an analyst for RBC Capital Markets said in a note to his clients. "We've seen other testing issues in the past, but ultimately the issues have been addressed and the aircraft has entered operation."
The engine blew on the first aircraft built.
Elsie McGill Winners Announced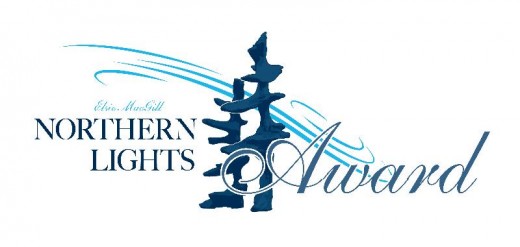 The Elsie MacGill Northern Lights Award winners for women in the aviation industry were announced earlier this week.
The program has been expanded to six awards and in a news release the organization released the following information on the winners.
Pioneer Award: Dr. Roberta Bondar was the first Canadian woman astronaut and the first neurologist in space.
Flight Operations/Maintenance Award: Nachelle White is a Dash-8 pilot flying for a humanitarian organization in Asia and Africa and is moving back to Canada.
Government/Military Award: Sandra McDonald has spent 20 years in the RCAF supporting the CP-140 Aurora fleet and is currently at the Maritime Proving and Evaluation Unit.
Business Award: Eva Martinez is landing gear director at UTC Aerospace Systems and a director of Women in Aerospace-Canada.
Education Award: Lynn McMullen is chair of the School of Aviation and Flight Technology at Seneca College.
Rising Star Award: Daniel Metcalfe-Chenail is an aviation author, historian and the first female president of the Canadian Aviation Historical Society.