Scroll Down to see all of this week's updates
Glacier Crash Airplane "Too Low"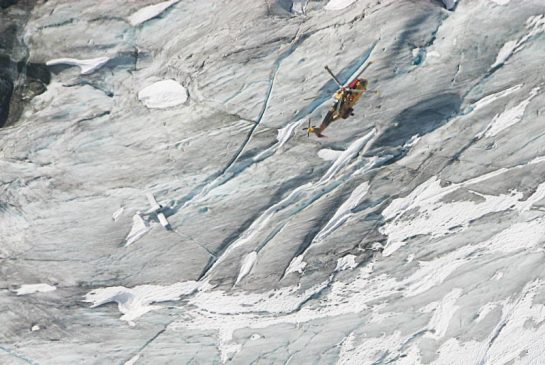 Sometimes it's better to be lucky than good and three B.C. men are alive to pass along the lessons learned on a glacier near Whistler last Sunday.
Vern Hannah, Zbigniew Jeynakiewicz and Alan Widelski were on a sight seeing flight from Pitt Meadows to Pemberton, near Whistler, when they got caught in a downdraft at low altitude  over a glacier.
They were quickly out of options and with one last yank on the yoke Hannah, the flying pilot, managed to clear some rocks and put the Musketeer on the snow.
None of them was hurt and they were found the next day after another passing aircraft spotted their airplane and reported it. They were on their way down the mountain to a highway when Air Force rescuers arrived by helicopter.
Aircraft owner Jeynakiewicz told CTV they were too low and got caught.
"We should have (gone) on a higher altitude," Jedynakiewicz said.
"But for some reason, because it was a beautiful day… You have a better view when you're lower, right?"
There will be no formal inquiry by the TSB but accident investigator Bill Yearwood said this is a teaching moment.
"They turned up a valley that was not conducive to the safe operations of that aircraft," Yearwood said.
"This worked out well but so often they don't."
Northern Escape Event Celebrated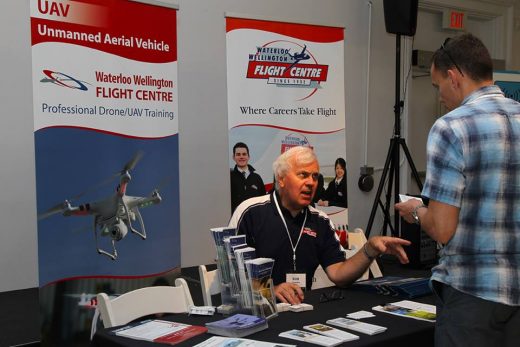 The 2016 Northern Escape event was held this past weekend in Toronto.
This annual event included Friday night social, Saturday Expo and cocktail, Sunday brunch, and a visit to the Toronto Island Billy Bishop airport to view members' aircraft.
Notable attendees this year included the major airlines, flight centers, pilot associations, aviation colleges, authors, artists, as well as aviation professional outsourcing organizations.
The event was sponsored by Canadian Aviation Pride and the U.S. based National Gay Pilots Association.
99s Award Applications Available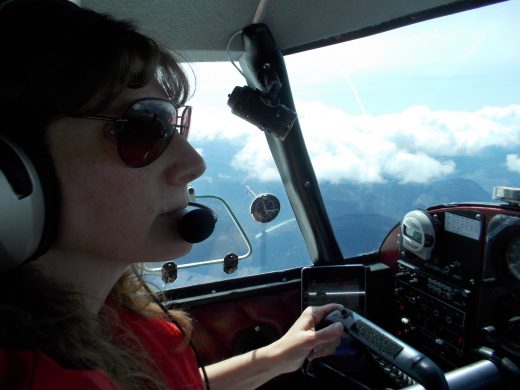 Applications are now being accepted for the 99s Canadian Award in Aviation, which is given annually to organizations that "work to improve and preserve aviation in Canada."
The annual award of about $2,000 is presented annually by the national organization's board of trustees on behalf of all Canadian 99s.
"Since its inception, the award has come to be recognized a a special part of the aviation community, not just as a financial gift but as recognition by a prestigious international organization of women pilots," the group said in a news release.
Deadline for applications is Aug. 31 and are available at canadian99s.org under the awards and scholarships tab.
Last year, awards went to School District 43 in Coquitlam, B.C. for an extracurricular program run by teacher and pilot Teena Della that integrates field trips, local flights and school work to introduce students to aviation.
The Halifax 57 Rescue organization, of Dunrobin, Ont.  also got a grant to further its preservation of a Handley Page Halifax Bomber.
99s Stamp Honours Capt. Judy Cameron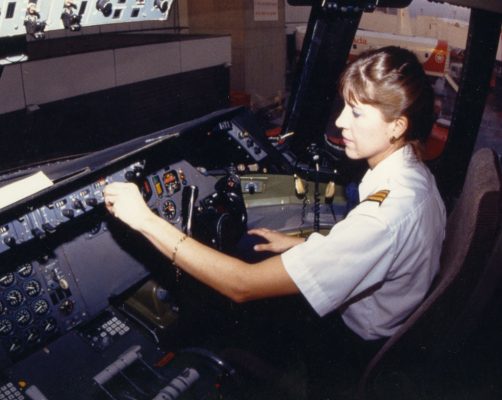 The East Canada Section of the Ninety-Nines have selected long-time Air Canada pilot Judy Cameron for their ninth commemorative postage stamp done through Canada Post's Picture Postage program. The stamps can be used as regular letter postage within Canada.
Cameron was the first female pilot to be hired by Air Canada and started in 1978. She retired last year and  lives in Oakville with her husband Ron Swaisland, also an Air Canada pilot. She has two adult daughters, born to Judy and her first husband early in her career with Air Canada.
Cameron is the epitome of "breaking the mold". After graduating from Selkirk College's aviation program, she worked for several different aviation companies, and eventually earned her way into a cockpit. She first worked as a dispatcher when the company directors vetoed a female pilot flying company aircraft. Next she was a reservations agent who doubled as co-pilot with no training, when Twin Otter and Kingair trips required a co-pilot. Then she was a DC-3 co-pilot and Aztec/ Cessna 180 Charter Pilot with minimal training and flew poorly maintained equipment with a company which went bankrupt. One chief pilot agreed to hire her because the "airlines will never look at you" and she mostly flew charters in a DC-3.
Cameron continued to apply to airlines and on April 10, 1978 Air Canada hired their first female pilot. She was well accepted by Air Canada's other pilots, likely because of her flying experience,