Scroll Down to see all of this week's updates
WestJet Unionization Drive in High Gear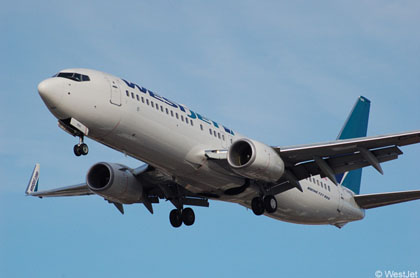 Groups trying to unionize pilots and flight attendants at WestJet are redoubling their efforts ahead of new laws that will make certification more difficult.
On June 16, changes take effect on the unionization of employees in federally regulated industries, which includes airlines. The current rules allow certification if 50 percent plus one of the employees targeted by the certification drive sign union cards. As of June 16, union organizers in the affected industries will also have to hold a vote by secret ballot and get majority consent of the intended membership as well as carding the 50 percent.
There have been ongoing efforts to form unions at the airline for several years but the movement gathered some momentum in 2013 when WestJet formed Encore, a regional feeder airline which has different pay scales than those of the main line.
One of WestJet's founding principles was that its employees be "owners" through a profit sharing plan to foster a collaborative atmosphere between the company and the workers. Employee groups negotiated wage increases and working conditions enhancements much like unions do but the agreements are not legally binding and there is no strike mechanism for the workers.
Both pilots and flight attendants have reached these types of agreements with the company in the last few months. An unnamed flight attendant who spoke to CBC News said those organizing the union for those workers are close to signing up the required number members under the existing rules.
NewLeaf  Travel Taking Shape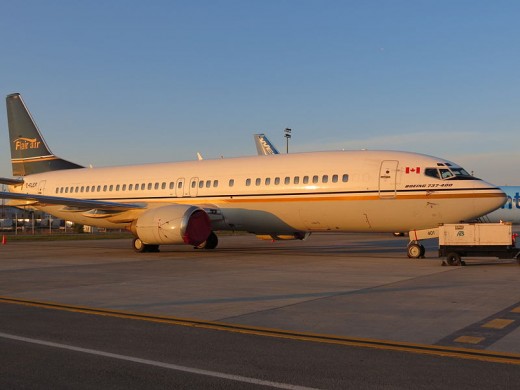 A new no-frills airline hopes to start service this summer with flights between Kelowna, Winnipeg and Hamilton with more route announcements to come.
NewLeaf Travel Company will lease two Boeing 737-400s from Kelowna-based Flair Air to start the schedule and plans to eventually fly 15 aircraft throughout the country and to the U.S. A sun destination schedule will be announced in the fall.
The airline has announced it will be based in Winnipeg and its operations centre will be in Kelowna. Flair's aircraft are serviced by KF Aerospace in Kelowna.
Ads will run shortly looking for flight attendants and pilots. Training will take place in Kelowna.
NewLeaf will be modeled after U.S.-based Allegiant Travel, which charges extra fees for everything beyond the seat and seatbelt included in the ticket price. Those who travel light can expect major savings but the fees for luggage (including carry-on) can add significantly to that budget fare.
NeLeaf will also follow Allegiant's strategy of flying between markets that are served by the major airlines through connecting flights.
Expansion is already being planned. "We'll launch this summer with two Flair aircraft painted in NewLeaf colours. We'll grow to a third aircraft in the fall. Then we'll grow our aircraft — one every couple of months — depending on where demand is," CEO Jim Young said.
Hadfield Ready to Race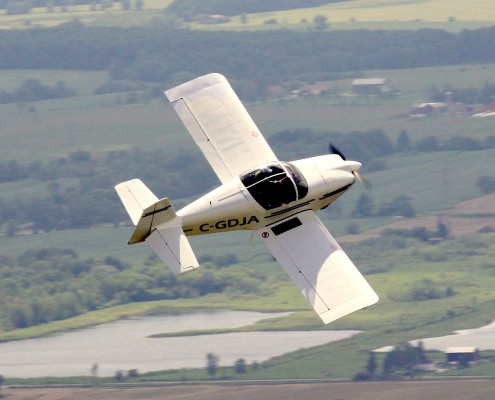 A well-known Ontario pilot says she's racing to win in the annual Air Race Classic in the U.S.
Robin Hadfield is the only Canadian in a field of 110 female pilots who will race from Fredericksburg, Virginia to Fairhope, Alabama over four days starting June 22.
If her last name sounds familiar, it should. She's married to Dave Hadfield, brother of astronaut Chris Hadfield and therefore an important member of what has been referred to as "Canada's first family of aviation."
The Air Race Classic was first run in 1929 and Amelia Earhart was one of the competitors. She didn't win, though. That honour went to Louise Thaden.
The trip will be flown in nine legs and Hadfield will fly the family RV-6A. The race is open to women flying aircraft with between 100 and 600 horsepower. The times for each leg are handicapped based on the aircraft performance and when all the math has been done a winner is declared.
Hadfield's progress can be followed at www.airraceclassic.org starting June 22.
Twin Otter 50th Anniversary Tour Announced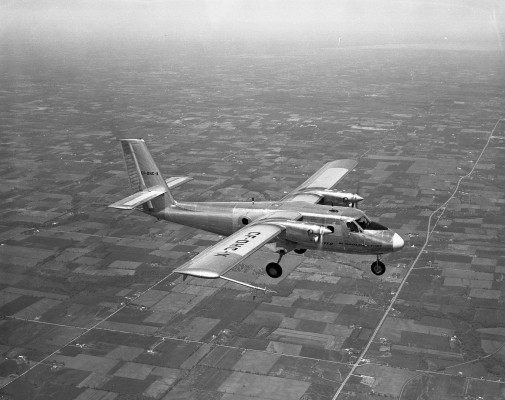 The current type certificate holder of the venerable DHC-6 Twin Otter is celebrating the 50th anniversary of the aircraft's first flight with a tour of northern Canada.
The prototype of the aircraft first flew on May 20, 1965 and it's been one of Canada's best known and enduring designs.
Viking Air, which is making new generation Twin Otters at its plants in Victoria and Calgary, will launch two aircraft from Victoria on July 2 for a 17-day tour of 15 northern communities, including Canadian Forces bases at Alert and Eureka. The RCAF operates four Twin Otters.
De Havilland ended production of the aircraft in 1988 but demand for replacements for the aging fleet prompted Viking to restart production in 2009.
It's sold more than 100 aircraft to willing buyers all over the world but curiously none in Canada.
"Whether on wheels, floats, skis or tundra tires, the Twin Otter has been a lifeline of transportation, community connection and commerce for isolated regions, not only in Canada's north but around the world," commented David Curtis, Viking president & CEO, who is taking part in the journey. "This tour is an opportunity to connect with some of our customers and view their operations first hand, so I'm excited to personally visit so many of these northern communities in one extensive trip."