Scroll Down to see all of this week's updates
Ontario to Implement Fuel Tax Increase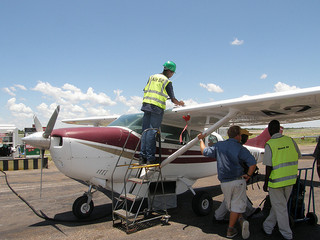 The Liberal majority election win in Ontario means the re-elected government will re-introduce a budget that is "identical" to the one that brought down its minority government in May.
Premier Kathleen Wynne told reporters Tuesday that other than some "technical" amendments, the budget will stand and that means a 150 percent increase in the aviation fuel tax will be implemented.
The tax, a penny a litre per year over four years, will take the tax from 2.7 cents a litre to 6.7 cents a litre and ultimately raise more than $100 million a year.
But none of that money will be used to fix what COPA President Kevin Psutka says is "crumbling" airport  infrastructure.
In a letter to Psutka, Wynne calls more than doubling the tax a "modest" increase and says the money it raises it will be earmarked for "improved public transit, transportation and other priority infrastructure projects across the country" which she said will boost the provincial economy.
Psutka said COPA members will be asked to contact their MPPs to protest the tax but he concedes it will be an "uphill battle" to change the government's attitude in light of the perception that general aviation pilots are wealthy people pursuing a hobby.
The tax increase will raise air fares across the board and the International Air Transport Association raised the issue at its recent annual general meeting, noting that many other jurisdictions are reducing or even scrapping aviation fuel taxes to attract aerospace investment.
Wynne did acknowledge that the tax hike will have an impact on aviation-dependent communities in the North and said there will be measures to "mitigate the impact of the increase."
Procurement Report Stirs F-18 Pot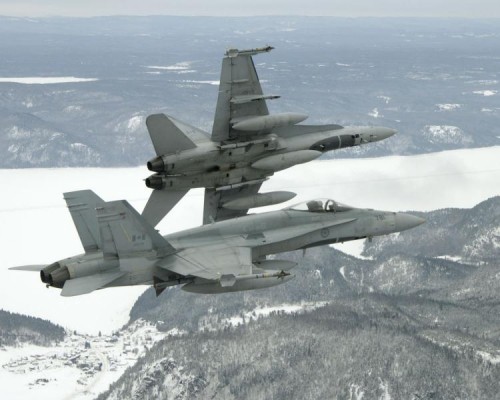 The Department of National Defence has released its Acquisition Guide last week and the document suggests no contract will be signed for a replacement for the RCAF's CF-18s until at least 2018. But Defence Minister Rob Nicholson says the guide is just that and the cabinet will decide when and how the aircraft will be replaced.
Nicholson's Press Secretary Johanna Quinney told the Globe and Mail the DND wish list is "subject to change in terms of scope, cost and schedule including termination without any further explanation or liability".
"No decision has been made on the replacement for the CF-18 fighter jet fleet."
There is speculation the Cabinet will simply ignore the DND document and decide on the future of the fighter replacement project soon, maybe as early as next week. The decision in front of the Cabinet is whether to proceed with a sole source contract with Lockheed Martin as part of its participation in the  F-35 Joint Strike Fighter program or to launch a full competitive bidding process.
The DND document does refer to a "request for proposals" to be issued in 2017 with a contract award in 2018. That could push the first deliveries of the replacement fighter to 2020 or beyond, which would mean the CF-18s would need a life extension refit.
Also complicating the issue is the fact that, as part of its agreement with Lockheed Martin, Canada must start making payments toward its purchase of 65 aircraft this year to ensure deliveries start in 2018.
 Summit, Det'on Cho Form Partnership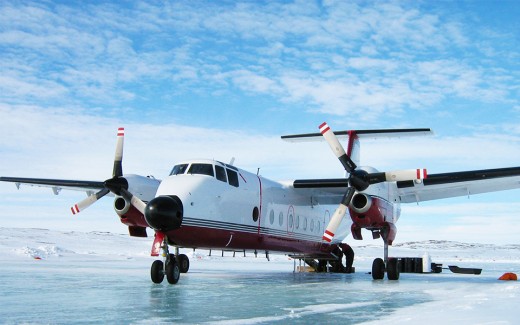 Summit Aviation Group and Det'on Cho Corporation have formed a partnership to provide aviation services within the Yellowknives' Dene First Nation territory.
Summit, which operates 28 helicopters and fixed-wing aircraft in B.C., Alberta and the Northwest Territories, serves the resource sector and remote communities  and is a subsidiary of Ledcor, a large construction company.
Det'on Cho is the economic development arm of the Yellowknives First Nation and is heavily involved in  servicing the resource sector.
Summit President Rob Mauracher said the partnership will enable the new company to expand and also gives the First Nations corporation an equity stake in the company with its attendant employment opportunities for community members.
Det'on Cho President Roy Erasmus said the partnership is a "logical step" in its long association with Summit. "Not only is this an opportunity to officially enter the aviation market, it's a chance to work side-by-side with a company  as dedicated to innovation and quality as we are," Erasmus said.
 Multi-Mission Mods Certified For Commander
As the technology for airborne sensing and surveillance advances and creates smaller and more capable sensor gear, the types of potential platforms for these mods is expanding.
Canada is becoming a world leader in modifying existing airframes to accept the cameras and sensors  and Discovery Air Technical Services (DATS) is among the leaders in this niche.
As we reported a few months ago, DATS modified a Beech Baron as an intelligence surveillance and reconnaissance aircraft that Textron Aviation is now showing off on a world-wide tour.
Earlier this week the company announced that it had received supplemental type certificate approval for a sensing modification to legacy Rockwell Commander aircraft.
"The sensor port can be adapted by the DATS team to address numerous customer mission and sensor requirements," said Michael Latino, VP of business development and general manager of DATS.
WestJet Dublin Route 'Already Profitable'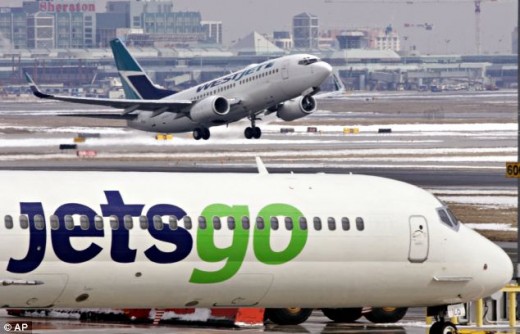 WestJet inaugurated transatlantic service to Dublin, Ireland on June 15 and it's already thinking about expanding service to other points in Europe.
The airline hopscotches from Toronto via St. John's NL to cross the pond to Dublin and has launched the service with return fares as low as about $600 from Toronto.
The flights are 80 percent booked through October and that means the service is in the black from the start. It may be a coincidence but WestJet has a contract with Eirtech of Dublin to install pressurization warning systems in all of its aircraft and they would have been ferried to Dublin for the work, anyway. The detectors must be installed by May of 2016.
Regardless of whether it was just a clever way to get passengers to pay to deliver the aircraft to Ireland, the airline is now investing in its Web site to allow payment for tickets in pounds and Euros, suggesting the seasonal service will be repeated next year.
"Dublin is a nice low-risk, low-investment opportunity we are learning from and economically it's exceeded expectations by a fair ways," WestJet spokesman Bob Cummings told the Vancouver Sun.
WestJet is also considering buying wide-body aircraft that would allow non-stop flights to many destinations from its Canadian hubs.