Scroll Down to see all of this week's updates
Viking Buys CL-415 Business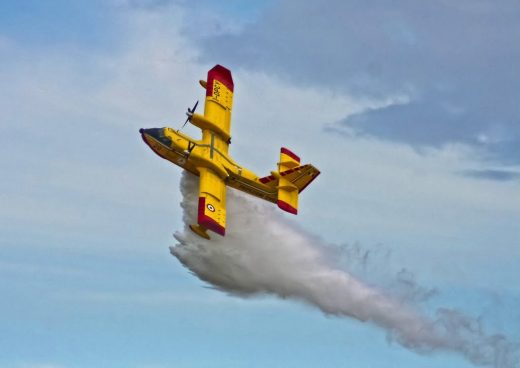 Viking Aircraft, of Victoria, B.C. says there are no immediate plans to resume production of the CL-415 amphibious water bomber.
The company, which announced a deal to assume the type certificate for the iconic aircraft last week from Bombardier, told Canadian Aviator the focus of the deal is on supporting the existing fleet rather than resuming production.
Bombardier stopped making the turboprop amphib, which is one of only a few purpose-built aerial firefighting platforms built.
"Viking acquired the program because it sees a clear business opportunity in the parts and support side of the equation," said Viking spokesman Trevor Zeck in an email. "Once the regulatory approvals are obtained and the transaction closes (estimated 60-90 days) Viking will be able to formally dig into the business and explore the opportunities which may be available."
Most CL-415s are in use in Europe. They're highly regarded but expensive (more than $40 million) and many firefighting jurisdictions are opting for smaller air tankers that are cheaper to buy and operate.
Bombardier said it gave up the waterbomber business to focus on its other product lines, most likely the CSeries airliner, which has strained the company coffers during its development.
A couple of big sales recently have provided a much-needed boost to the program but there will still be large investments required to spool up production.
Meanwhile, sales have dropped off for Viking's new-production 400 Series Twin Otter and the CL-415 business is a diversification move by Viking.
Viking is getting 50,000 square feet of shop space at Calgary Airport ready for the CL-415 program and the company is anticipating adding 40 jobs, many of which will likely be filled by staff who were laid off the Twin Otter line.
99s Meet in Ottawa

Canada is hosting this year's international conference of the 99s and representatives of the female pilots organization will be heading to Ottawa in early July.
The Canadian wing of the historic group, which was founded by 99 pilots who named Amelia Earhart as their first president, will take place at the Delta Downtown hotel in Ottawa from July 5-10.
"We have secured the deputy mayor of Ottawa, Mark Taylor, to speak at the welcome reception; Chris Kitzan, director general of the Canada Aviation and Space Museum, at the Ninety-Nines awards dinner, and Captain (Ret.) Judy Cameron, at the Amelia Earhart Memorial Scholarship Fund awards dinner" said Joy Parker Blackwood, conference director.
The 99s are particularly active in Canada and have chapters across the country. This is the fifth time the international conference has been hosted by Canada.
Anyone who wants to attend the conference can go to www.99sottawa2016.com for more information.
Progressive Buys Brant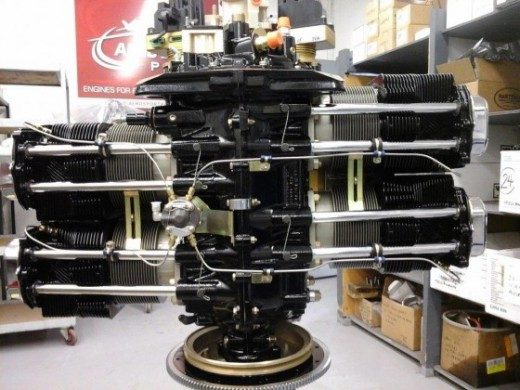 Progressive Air, which began as an engine builder in Kamloops, B.C., is continuing its aggressive expansion program with the acquisition of Brant Aero at Brantford Airport.
The name will stay the same but Brant Aero will become the eastern Canada parts distribution centre for Progressive and build on the growth of the company in the engine market.
"This is a very exciting opportunity. The acquisition allows us to bring together two outstanding companies, each with over 40-years of experience in the support and maintenance of private and business aircraft. The two companies are so closely aligned it was just a natural progression that Brant Aero should become part of the Progressive Air Group," stated the Group's President, Rob Wharf. "Bud and Pat Field have spent 43-years building an exceptionally strong technical team in a way that is the ideal complement to the priorities that the Progressive Air Group of Companies has established."
"With the acquisition of Brant Aero's Ontario-based facility, we can provide a full range of services to our general and business aviation customers including avionics and airframe MRO capabilities and a full array of inspection and maintenance services for both piston and turbine aircraft engines," Todd Collins, CEO of the Progressive Air Group of Companies said. "This combination of customer-oriented services is certainly unique in Canada. In fact, only a few other companies anywhere in the world provide this extensive an array of services for private and business aircraft."
"I feel very privileged to have served the aviation community for the past 44-years," stated Bud Field, Brant Aero's president. "Now I am very pleased that Brant Aero will continue into another era under the very capable leadership of the highly-respected owners behind the Progressive Air Group."
Corey Anderson, General Manager of Progressive Air East stated that, Progressive Air Service staff are already located in Brantford have started taking parts orders and making deliveries. "We have the expertise and inventory based in Canada to not only provide the right parts in a timely manner, but a broad knowledge of engine parts and accessories to provide guidance on installation, maintenance, and troubleshooting," he said.
NewLeaf Back in Business?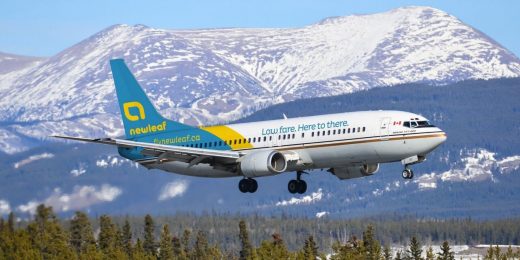 NewLeaf Travel is holding a "major" news conference on Thursday that likely will have something to do with its re-entry into the no-frills airline business.
After a false start last fall because of some scrutiny by the Canadian Transportation Agency over its business model, the company announced that it had the approvals needed to book flights as a third party operator using a properly credentialed air carrier (in this case Flair Air, of Kelowna, B.C.)
NewLeaf plans to offer a seat and a seatbelt for as little as $89 between secondary airports in Canada and to sun spots.
Virtually everything beyond the foam under passengers' butts and the flight attendant safety briefing will cost extra. It's a model that has worked well for Spirit Airlines in the U.S. and not quite as well for some other carriers.
But NewLeaf proponents promise it will change the airline travel model in Canada and that's likely what they're set to announce.
"Ultra-low-cost travel company, NewLeaf, will make a major announcement affecting Canadian air travellers on Thursday morning live from the Winnipeg James Armstrong Richardson International Airport," was the whole announcement from the company.
The Web site is a little more upbeat.
We know things have been up in the air for a while but good news is arriving [June 23]," says a happy looking announcement on the site.