Scroll Down to see all of this week's updates
Tricky Amphib Landing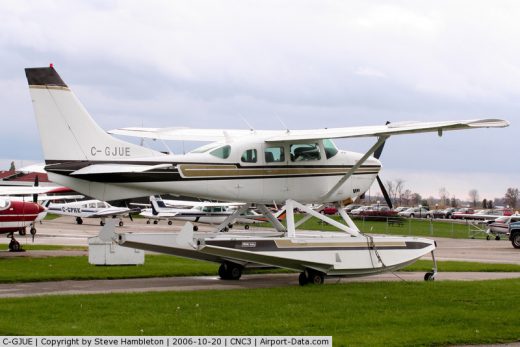 Paul Armstrong had some interesting choices to make as he prepared to land his Cessna 206 on amphibious floats at Toronto's Buttonville Airport last Saturday.
The experienced floatplane pilot had gear deployed on his right float and none on his left and both were stuck in that position.
Landing on either water or pavement was out of the question so he and Buttonville controllers and airport officials did what anyone would do: They called the fire department.
Armstrong needed a slippery surface to land on so the fire department soaked down a stretch of grass beside a runway and then it was up to the pilot.
It was probably the shortest STOL landing of Armstrong's flying career but the big single came to rest shiny side up.
"The floats had very superficial damage (keel rub strips need to be rebounded) and there was no airframe damage. We got the plane jacked up and got the gear extended and I taxied to maintenance," he told Canadian Aviator.
"As an aside, I was out on Sunday in a 185 amphib and the same controller was on. When I called up with for taxi instructions she asked me if I would prefer the "grass runway" (which doesn't actually exist at CYKZ) !"
A blown hydraulic seal caused the gear failure.
Rest Rules Start in 2018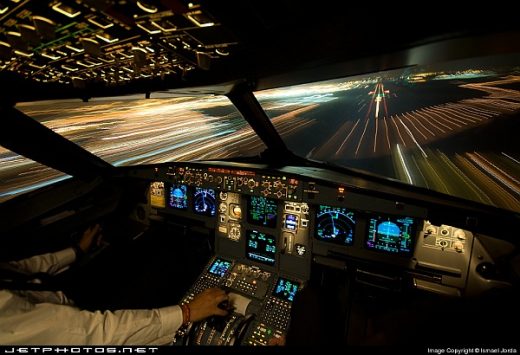 Air Canada and WestJet pilots will have shorter duty days and less flying time within those days starting in 2018 but smaller airlines will have an extra three years to comply.
Transport Canada is expected to adopt International Civil Aviation Organization standards for crew rest in 2017. The big airlines will have a year to work the shorter hours in and the small airlines will have four years.
Pilots can now spend a maximum of 14 hours on the clock. The new rules will reduce the duty day to nine to 13 hours depending on the time of day and how many takeoffs and landings are involved.
Dan Adamus, president of the Canadian arm of the Airline Pilots Association said his group believes the rules should apply to all airlines at the same time.
"A pilot is a pilot. Fatigue is fatigue," Adamus told Reuters. "It should be one year for everybody."
Details of the new rules have not been released.
First CSeries Delivered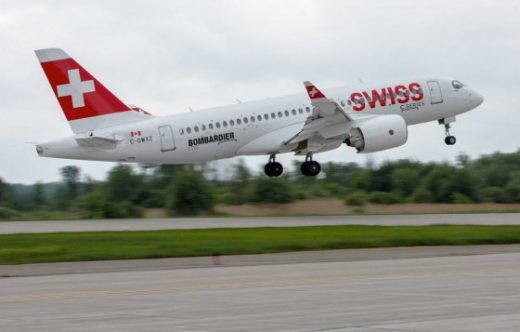 Bombardier handed over the first operational CSeries airliner to launch customer Swiss International Airlines on Wednesday marking the end of a difficult development program that stretched the company's resources.
The first revenue flight of the CSeries will be in early July. SWISS is  replacing its fleet of Avro Regional Jets with the CSeries. It's buying at least 30 aircraft and has options on 30 more.
SWISS will get one aircraft a month over the next three months and then production will go to two planes a month.
The ceremony at Mirabel came after Air Canada confirmed it will buy 45 CSeries and take options on 30 more after threatening to walk away from the deal.
Kevin Howlett, Air Canada's senior VP for government affairs told a Senate committee that if the government didn't pass legislation allowing it to perform aircraft maintenance in other countries that it would kick the table over on the CSeries deal.
"The point around this is that we are not prepared to make that scope of a financial commitment in an environment of legal uncertainty," he said.
"There are alternatives to the CSeries, as I'm sure you know. There are other manufacturers that make comparable airplanes."
The comments laid to rest any lingering doubts that buying CSeries was a straight trade for the relaxed maintenance rules. When Air Canada was privatized, the government of the day passed legislation requiring the airline to keep its heavy maintenance facilities in Montreal, Toronto and Winnipeg.
The new laws will relax those requirements and end lawsuits filed by Quebec and Manitoba when Air Canada closed its maintenance facilities and contract the work to offshore companies.
Howlett threw down another gauntlet by threatening to cancel plans for limited maintenance operations in Winnipeg and Montreal offered as an olive branch in the tense negotiations.
"What I can tell you is if this bill does not go forward, we will not create the centres of excellence in Manitoba and we will not create the centres of excellence in Quebec," Howlett said.
COPA AGM Wraps in Yarmouth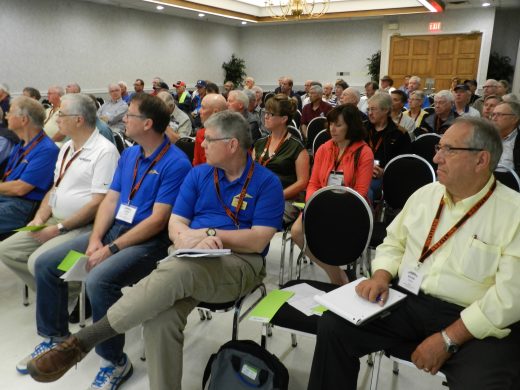 Canadian astronaut Chris Hadfield has agreed to become the official spokesman of the Canadian Owners and Pilots Association.
The announcement was made in front of more than 150 people attending the Canadian Owners and Pilots Association (COPA) annual general meeting in Yarmouth, Nova Scotia June 24-25.
In a video message to the delegates, Hadfield said he pleased to be affiliated with the group and said how important it was to have organizations like Canada to foster professionalism and discuss the changing aviation industry.
Quebec member of the board of directors Jean Messier was elected chairman, replacing outgoing chair Trekker Armstrong. Messier will be joined on the executive by Western Vice Chair Bram Tilroe, Eastern Vice Chair Brian Chappell, Secretary Jim Bell and Treasurer Jonathan Beauchesne.
Board members are Shane Armstrong, Saskatchewan; Larry Biever, Alberta and NWT; Tim Cole, B.C. and Yukon; Phil Englisheman, Southern Ontario; Conrad Hatcher, Southern Ontario; Ray Hawco, Newfoundland and Labrador; Joe Hessberger, B.C. and Yukon; Cheryl Marek, Southern Ontario; Brian Pound, Maritimes and Lloyd Richards, Northern Ontario. John Bogie remains an honourary director.
President and CEO Bernard Gervais outlined various COPA initiatives including outsourcing the organization's publication COPA Flight to Canadian Aviator Publishing. The first issue of the new magazine format, featuring Hadfield on the cover, was distributed to the group.
Delegates, board members and staff were treated to an old fashioned Maritimes kitchen party on June 23, an airport barbecue June 24 and a luncheon on June 25.
Next year's meeting is in Kelowna, B.C.