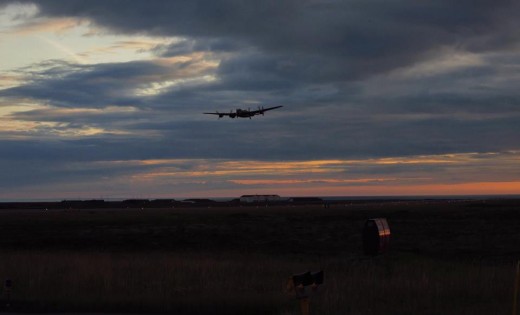 The Canadian Warplane Heritage Museum's Avro Lancaster finished its journey from Hamilton to Coningsby, England on August 8 and a moment more than 40 years in the making is scheduled for Aug. 14.
The Canadian Lanc will fly in formation with the RAF's Battle of Britain Memorial Flight Lancaster at the Eastbourne International Air Show in Eastbourne, East Sussex.
The air show appearance follows a day of training at Coningsby and kicks off a busy schedule of air show appearances and flypasts to commemorate the huge impact the four-engine bomber had on the defense of the U.K. in the Second World War.
Perhaps the most-awaited event will occur at the Clacton Air show on Aug. 21. The two Lancs will fly in formation with the world's only flying Vulcan bomber. The Vulcan was a Cold War nuclear jet bomber perhaps most famous for its runway-destroying raid of the Stanley Airfield during the Falkland Islands war in the 1980s.
The Vulcan is operated by a volunteer society that raised millions in donations to restore it to flying condition.
On its way to England, the CWH aircraft stopped at Keflavik, Iceland and Canadian Aviator correspondent Lisa Sharp took a gallery of photos of its arrival.